A weekend of yoga and mountain walking in the beautiful Llanthony valley
About this event
TLDR: One night accommodation and one full day of Yoga and mountain walking in the Llanthony valley with accommodation in a restored farm with yoga studio. Led by Mountain Leader John and Yoga teacher Karina. A Small group of 8 participants, with accommodation in twin rooms and vegetarian food. Full details at the bottom.
Questions? john@mortirolo.run 07964 556240
Hello I'm John
I'm passionate about the hills and mountains, and very excited to be offering walking and yoga retreats with my good friend Karina. We met working on complex IT projects and through a combination of empathy, listening, talking and good humour helped each other though some stressful projects. We also supported each other to explore and develop working in the future in a different area, closer to our passions. So here we are several years on, still plugging away at IT projects (for now) but a qualified Mountain leader and Yoga teacher.
The Llanthony Valley is a place I discovered 15 years ago whilst walking in the Black mountains at the eastern end of the Becon beacons national park. It's been a place for reflection and retreat for centuries, and on my first visit I understood why; it's a safe enclosed space with accessible hills and ridges that offer fantastic views. I've been here many times since and find time here very restorative, I love to be able to look back to home in Stroud from the hills and see myself and whatever problems day to day life has for me in perspective. So, when looking for a place to hold our retreats this exactly where I wanted them to be.
We've been incredible fortunate to find Mary and her home the Blaenau in Capel Y Ffin. It's a beautifully restored farmhouse that she has used as a holiday home and base for a small number of yoga retreats. It's a very thoughtfully arranged space that Mary has offered to share with us, as well as provide fantastic vegetarian food.
The walking element of the day will be hilly but taken at a relaxed pace! The route will be tailored to the groups and weather conditions though expect to be outdoors for 4-6 hours with stops for lunch, perhaps some yoga with a view and certainly a good brew. As well as being qualified and insured to take groups anywhere in the UK mountains, I'm also a qualified outdoor first aider. If you're new to mountain walking or are interested in improving your navigation skills let me know. I'm passionate about sharing skills that enable people to have the confidence to get to these beautiful places on their own. If you prefer to walk along, natter and enjoy the view that's fine too.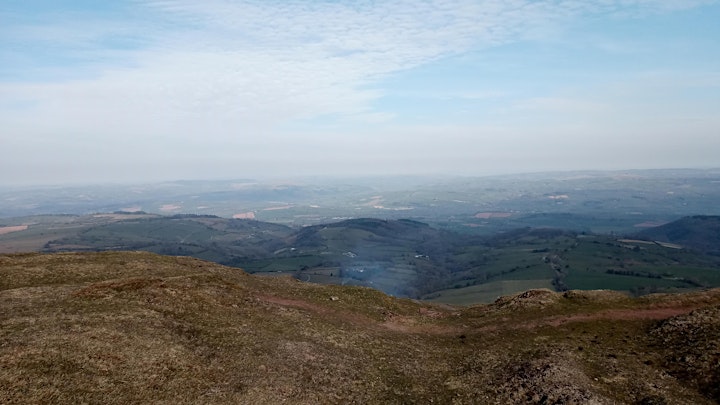 I asked Karina to introduce herself:
My name is Karina and I'm a yoga teacher!
That sounds like a stereotypical self-help introduction! And perhaps it is, after all yoga has been a huge source of healing and help to me for many years. From being a young girl, yoga has always been an important part of my life, and I've found its many aspects central to my growth. In 2017 after yet another back injury, I decided to delve deeper into my own yoga connection and found myself training to become a yoga teacher. I've now been teaching for almost 2 years and have gained qualifications in Hatha and Yin Yoga, along with a certificate in Chinese medicine and yoga. Yoga gives me the space to connect deeply with me full self and being and sharing that with like-minded souls is a joy and honour.
The yoga I offer is a blend of Hatha and Yin. These styles of yoga are complimentary and accessible for all levels and abilities. Their slow and conscious movements invite you to connect with your unique body in a manner that is authentic and suitable for you. I'll be offering different aspects of yoga throughout our time together including Yoga-Nidra, Vinyasa, Restorative, and Sound Meditations too.
In addition to the internal tranquillity yoga can bring, it also reflects the interconnectivity between ourselves and nature. As I young adult I would spend hours walking across hills and through woods to process my world, losing my thoughts amongst the trees to gain some peace and perspective. For me, the healing power of being outside is equal to that which yoga brings me and being able to combine both is always such a privilege. The Llanthony valley and Blaenau are such beautiful settings to explore and share this love and connection with you, and I'm thrilled to be working with John to offer this nourishing retreat.
Yoga brings a sparkle to my heart, and I invite you to join us in this spectacular setting and share in this wholesome and magical event.
Useful Information
Location: https://goo.gl/maps/A8w13JvpovU8Dx4d6 You may need to approach from Hay on Wye over the gospel pass due to a landslide closing the road in the valley south of Capel Y Ffin.
Accommodation: 3 rooms with a double and a single bed. 1 room with a twin beds. So – 4 twin rooms, or if a couple you can have a double.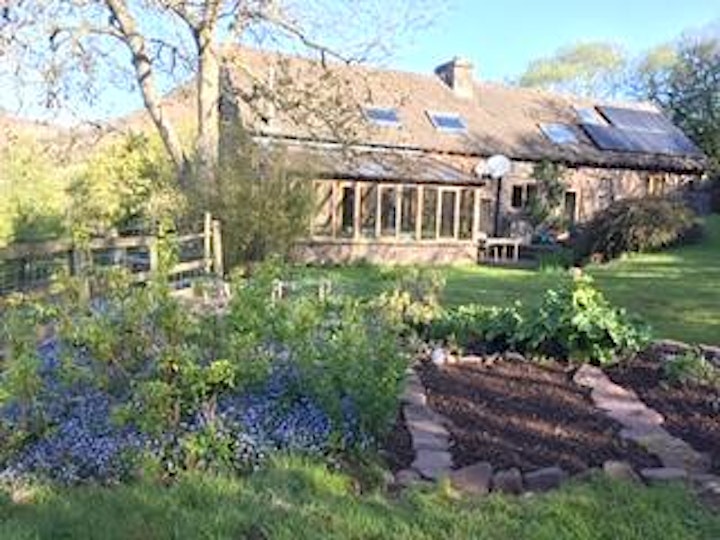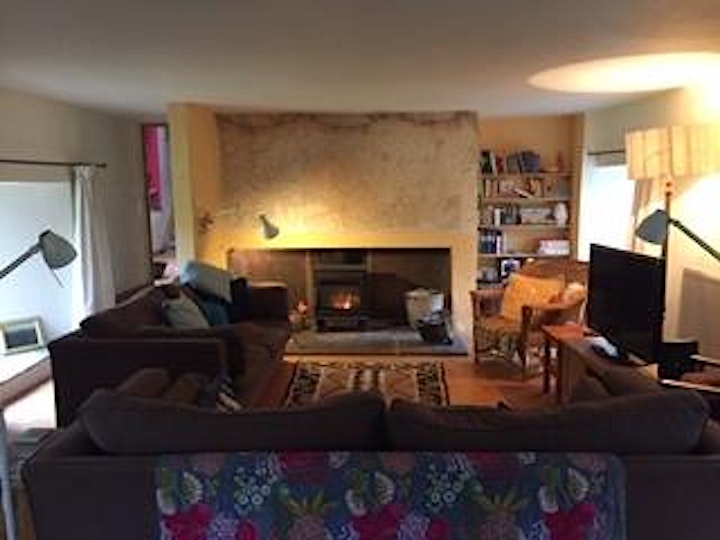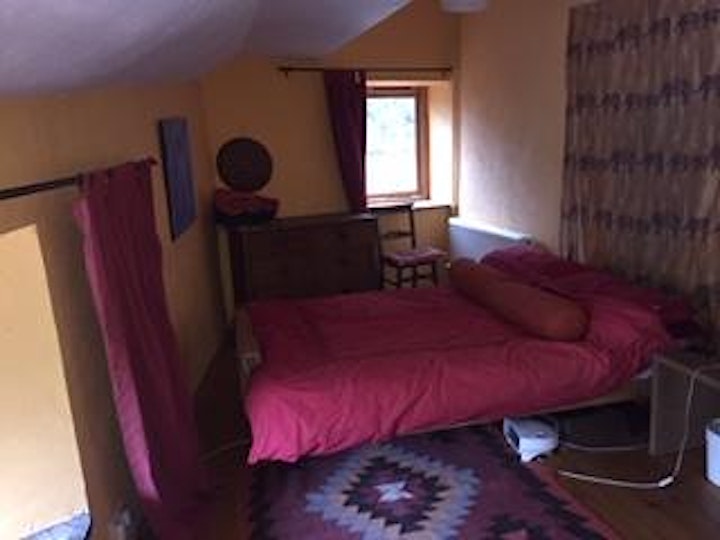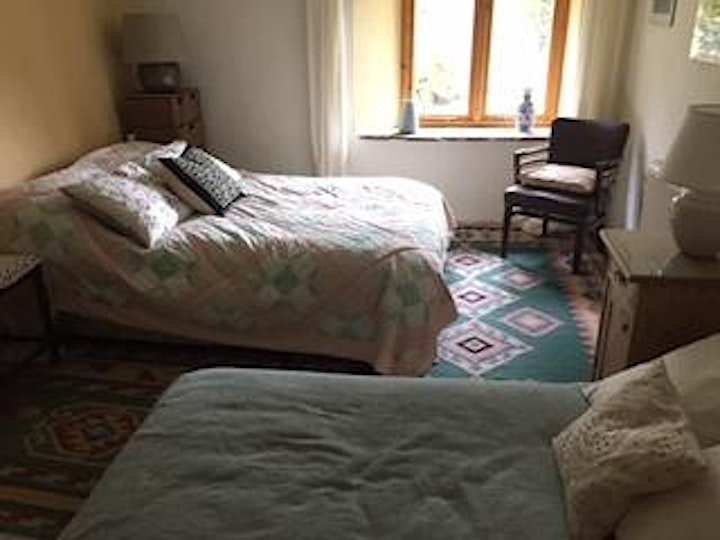 Catering provided:
• Vegetarian Dinner Friday evening: main course and dessert• Breakfast Saturday: cereal/fruit/toast kind• A hot drink brewed on the hill• Afternoon for tea and cake before departure
Things to bring for walking and yoga:• picnic lunch for on the hill, fridge space will be available.• Strong walking footwear (we recommend boots)• Waterproof coat and trousers• Gloves, hat, spare layers (yes it's Summer but it can get cold on exposed windy hill tops)• Rucksac for personal items, containers enough water for you to drink on a hot day (recommend 2 Litres)• Yoga Mat
• Something that holds a connection to something bigger than you – could be a stone, a piece of Jewellery, and a small notepad and pen
• You – all that you are and feel 😊