A series of fortnightly, 2-hour online workshops, that explore issues around love, loss, grief & building community, for Black Queer Men.
About this event
This free short series of personal development online workshops aim to explore issues around, Grief, Love, Relationships, and Community Building, during the pandemic, for Black men who identify as Gay, Trans, or Bisexual.
The aim of each workshop is to offer participants ways to gain personal insights, share experiences, gain support, and strategies that help maintain good mental health and well-being in challenging times.
The series is brought to you by BAMEStream, an alliance of practitioners, therapists, policy specialists, organisations, activists and academia who specialise in the areas of mental health and wellbeing and who's core purpose during this Covid-19 pandemic is to bring the mental health needs of the Black, Asian and Minority Ethnic community into the mainstream. BAMEStream is one of the Ubele's COVID-19 initiatives aiming to ensure that culturally appropriate therapeutic, psychological and social interventions are integrated into the mainstream and widely available and accessible.
In collaboration with: House of Rainbow, Black Connection, Black Gay Blog, Black Gay Ink, Black Experience.
Programme
Dates: Fortnightly on Sundays from 2pm to 4pm
Workshop 1, 25th July 2021: Grief, Covid-19 and Me
This workshop will offer many opportunities for participants to explore how living through the often challenging realities of the last 12 months, or earlier pandemics, have impacted their lives and identify coping strategies that support positive mental health and wellbeing.
Workshop 2, 8th August 2021: Love, Relationships, Covid-19 and Me
This workshop will offer many opportunities to talk about and explore how the pandemic has affected love, intimacy and relationships in our lives as Black Queer men and find ways to support our emotional wellbeing in these challenging times.
Workshop 3, 22nd August 201: Building Black Queer Communities and Me
This workshop will offer many opportunities to explore how to grow a sense of community amongst Black Queer men, re-establish connections and rebuild friendships that have either been lost, strained or broken due to the impact of the pandemic.
Host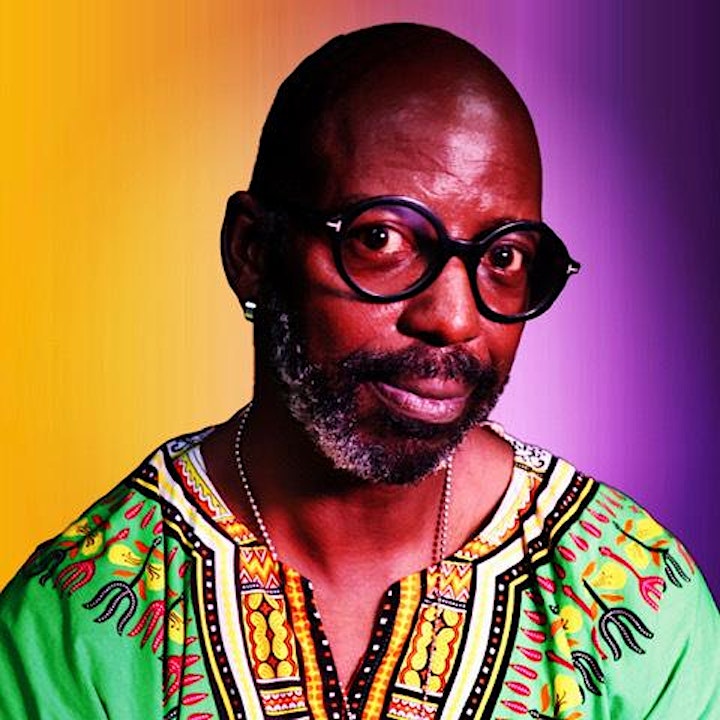 Dennis L Carney
Dennis co-founded Let' Rap, a support group for Black Gay men in 1990. He is the founder and Chair of Black Connection and is a board member of BAATN's (Black African and Asian Therapists Network).
During the last three decades, Dennis has been Chair of the Black Les-bian & Gay Centre Project (BLGC), the inaugural Chair of BGMAG (Black Gay Men's Advisory Group), a board member of Big Up and Blackliners. He was an official spokesperson for the Stop Murder Music Campaign and helped negotiate the Reggae Compassionate Act, that put an end to homophobic dancehall lyrics being produced and profited from.
Dennis has appeared in the Channel 4 TV documentaries, 'Black OUT', 'Reggae, Trainers & The Olympics' and documentary 'Under Your Nose' by Veronica McKenzie. Dennis has also appeared on Ultra Vision TV, Radio1Xtra and Angie Lamar's radio show, discussing ho-mophobia and Black communities.
In 2003 and 2006 Dennis received Black LGBT Community Awards recognising his contributions in raising the profile of Black LGBTQ communities in the UK.
Dennis is a part-time lecturer at the City Literary Institute. He also of-fers a range of high quality staff training and consultancy services fo-cussing on Equality & Diversity, LGBT Equality, HIV/AIDS concerns in the workplace, for voluntary and public sector organisations.
Organiser of Black Queer Men Matter Too - Free online workshops for Black Queer Men
The Ubele Initiative is a social enterprise with a mission to contribute to the sustainability of the African Diaspora community.  Through social leadership development, community enterprise and social action, we incubate projects across the UK.