Song settings of the AfricanAmerican poet Langston Hughes and the AfroCuban poet Nicolas Guillen with Simone Ibbet Brown Mezzo and Lontano
About this event
Opening the Festival on Monday 13 September,
Mezzo Soprano Ibbett-Brown sings settings by the African American poet Langston Hughes in works by Margaret Bonds and Florence Price. AfroCuban poet Nicolas Guillén's poems were greatly influenced by the "Negritude" (Blackness) movement begun by Langston Hughes in Harlem, a movement that reached Europe and the Caribbean. Mezzo-Soprano Simone Ibbett-Brown joins Lontano to give the world premiere of Odaline de la Martinez's Four Afro Cuban Poems by Nicolas Guillén as part of a programme of contemporary works also featuring Fred Lerdahl and Augusta Read Thomas, winner of the Ernst von Siemens Composer's Prize in 2000.
6:30pm Pre-concert panel on the Black Renaissance in the US and abroad with Joan Anim Addo
7:30 PROGRAMME
Margaret Bonds Three Dream Portraits by Langston Hughes
Augusta Read Thomas Dream Catcher UK PREMIERE
Augusta Read Thomas Caprice UK PREMIERE
Odaline de la Martinez Four Afro Cuban Poems by Nicolas Guillén WORLD PREMIERE
Fred Lerdahl Three Diatonic Studies UK PREMIERE
Florence Price Four Songs | Fantasy in Purple | Forever | Song to the Dark Virgin | Travel' End
Simone Ibbett-Brown mezzo-soprano
Caroline Balding solo violin
Dominic Saunders solo piano
Lontano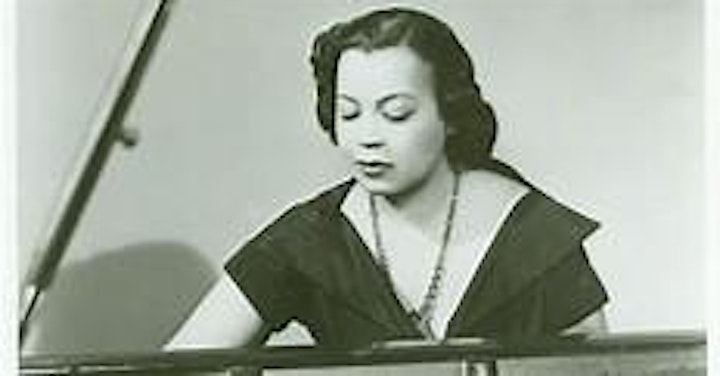 MARGARET BONDS
Margaret Bonds was born in 1913. She was a child prodigy and daughter of the Black Chicago Renaissance. Unlike her mother, Estella Bonds who was from New York and her father Monroe Alpheus Majors who was born in Texas, Margaret was born and raised in Chicago's South Side.
A roster of the most prominent black classical composers and performers from the early twentieth century enriched her upbringing and musical education. The Bonds home assumed multiple functions as a space for club meetings, rehearsals, salons, and a place of refuge for those in need. This is the environment I'm interested in exploring because it helps us expand our thinking about Black women in music. We begin to understand individuals like Margaret Bonds, not as outliers or anomalies, but as products of a specific time and place, and as members of networks that thrived irrespective of white mainstream acceptance.
So while Margaret Bonds became more prolific as a composer upon moving to New York, her formative years in Chicago provided her with a sort of blueprint for how to shape a compositional voice that honoured the past and spoke to the needs of the present. A voice that resonated with the collective, but was ultimately, undeniably her own.
Samantha Ege
LONTANO
Lontano's impact on the perception of new music has been profound and enduring. Since its inception in 1976 by conductor/composer Odaline de la Martinez and flautist Ingrid Culliford, Lontano has established an international reputation as one of the most exciting and versatile exponents of 20th and 21st century music.
Lontano commissions, produces, performs and records with the primary aim of brining to the fore the work of contemporary British and American composers, Women composers and Latin American classical repertoire. The ensemble's sphere of activity includes contemporary opera, music theatre, concerts, workshops, education projects, tours, broadcasts and recordings. Performances feature some of the most noted, inventive and radical names in contemporary composition including Judith Weir, Martin Butler, Earle Brown, Roberto Sierra, Errollyn Wallen, Nicola le Fanu, Peter Sculthorpe, Sir Harrison Birtwistle, Chen Yi, Lindsay Cooper, John Harbison and Steve Reich.
Organiser of Black Renaissance in the US and Caribbean
There are six events in this year's Festival
September 13th: Concert featuring the poems of the Harlem poet Langston Hughes and the AfroCuban Poet Nicolas Guillen together with works by Augusta Read Thomas and Fred Lerdahl
September 14th: Concert of Lin-Linder Piano Duo featuring the music of Daniel Asia, YuanYuan He,
Gabriela Lena Frank and2021 Pulitzer Prize winner Tania Leon.
September 15th, 17th and18th: The opera As One- a chamber opera in which two voice - Hannah before and Hannah after - share the part of a sole transgender protagonist.
September 16th: A concert of African American piano music by the exciting young pianist Samantha Ege. On the heels of her best selling CD Fantasie Negre - Piano Music of Florence Price. Samantha will be performing the four Fantasie Negre for the first time in a concert programme as well works by Margaret Bonds and other African American Composers.