BLACK SCIENTISTS & INVENTORS BOOK 6 - The Launch, Presentation & Workshop.

Saturday, 16 July 2016 from 14:30 to 16:30 (BST)
Event Details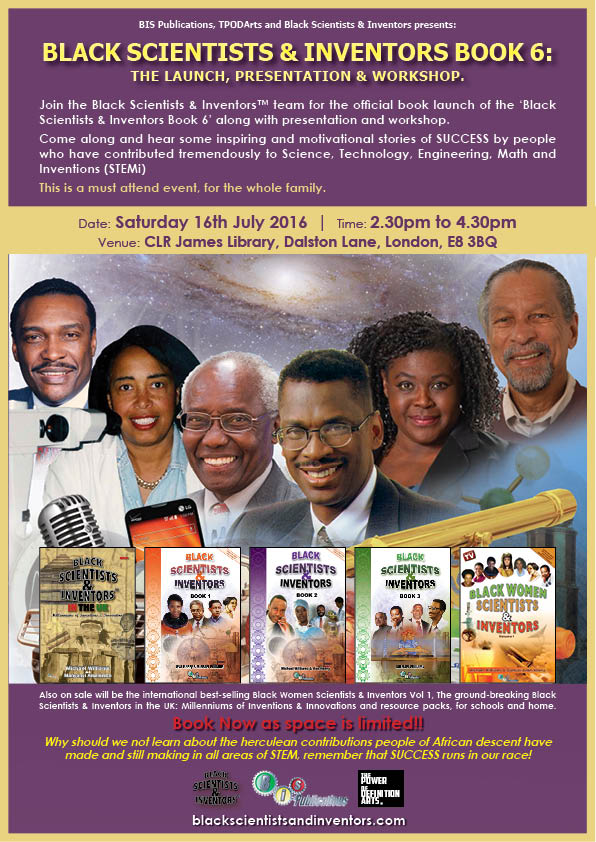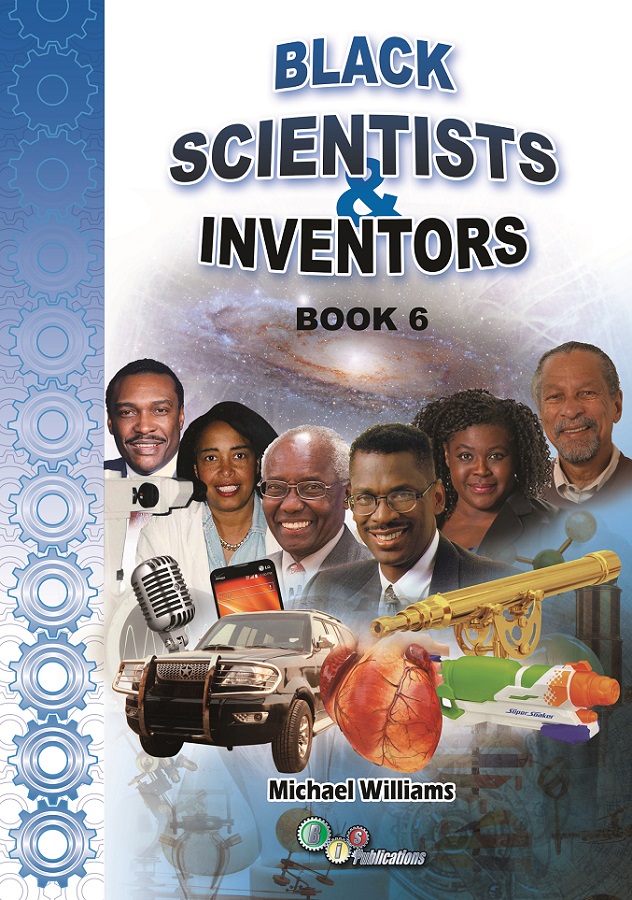 Join BIS Publications and the Black Scientists & Inventors team on July 16th, 2.30pm to 4.30pm at the the CLR James Library for a book launch, workshop and presentation by best-selling author Michael Williams.
Theme: Those behind Telecommunications and popular every-day instrumentswe use, the 'UNTOLD STORY' and much much more.
Williams will also explain HOW your CHILD(ren) can get the best use from the BLACK SCIENTISTS & INVENTORS BOOK Series of books. An event not to be MISSED!
About the new awesomeBLACK SCIENTISTS & INVENTORS BOOK 6
This book has been designed for children aged 7 to 16 years old. It is sure to enlighten the mind of the reader, as it provides little known amazing facts about the black contribution to science, technology, engineering, math and invention (STEMi). Through the pages of this book it will introduce the reader to the other side of the story, that is the half that's 'UNTOLD'.
Examples are that of those who have contributed totelecommunications, medicine and astrophysics to mention a few. These untold stories which mainstream school books have totally neglected, has now been addressed in this title.
An ideal event for children,and teenagers and should not be missed by: parents, teachers and educators who share an interest in developing young people's MIND.
We highly recommend early booking as space is extremely limited at this event. Also pre-purchasing of this title is highly recommended as there is just a limited amount.


The Word on The Streets About
"BLACK SCIENTISTS & INVENTORS BOOK 6" Is:
Wonderful.... thanks! - K. Mc Tear
Thanks for the info, I would like read the book how can I buy this and where? - I. Nahumury
Congratulations BIS Publications on your achievements. Keep up the positive works.- S. S-Njie
I love this! - L.T. Godfrey
Good Job. - Wanampuy
Good job y'all. - G. Manyasi
Yes we can. Also, yes we will,slowly but surely. - G. Fleur
Well done, Our goals, when young, should be to obtain the knowledge and skills which are an asset before wealth. - S. Piachee El
Best work...- T. Mbatha
Brilliant! I've been meaning to get this and others in the series...- Petite DJ
This looks brilliant ! I've shared it on Facebook! - V. Roberts
Also introducing the Blacks in Mathematics & Science Workbook
A work book to help your child develop their skills in the following areas:
Research

sciences

practical science lab skills

mental arithmetic

reasoning

entrepreneurial skills

history of science and mathematics, plus much more.
So whether you are in need of such a book for school, supplementary school or home-schooling this new work book is ideal. [Please note there are only a limited number in stock]
STEM subjects is for everyone, becauseevery child's Education Matters.
When & Where

Dalston CLR James Library
Dalston Lane
E8 3BQ London
United Kingdom


Saturday, 16 July 2016 from 14:30 to 16:30 (BST)
Add to my calendar
Organiser
The Power Of Definition Arts