Event Information
Refund policy
Contact the organiser to request a refund.
Eventbrite's fee is nonrefundable.
A Safe and Supportive Online Gathering of Black Women - Informed and Inspired to Attain Womb-Wellness
About this event
Yes, the Black Sister's Womb-Wellness Circle is now Online to assist Black women around the world!
The next session is on:
Monday 21st March 2022 8.00pm - 9.15pm
With Award Winning Beverley Fray Health and Wealth Creation 'Being in Alignment and Integrity with Creating and Manifesting Wealth'
Beverley Fray, a Life & Money Breakthrough Coach, helps career and business women to overcome self-doubt. By creating strategies and a new pathway to owning their self-worth, they can unapologetically increase their net worth and live a life that is truly aligned to their values, mission and purpose.
Beverley's expertise came from careers in banking and finance in the U.K. It has also spanned the corporate, private and the not-for-profit sectors, leading her from broking and underwriting, to advising and advocacy, in addition to coaching and mentoring in health, wellness and lifestyle.
Beverley is on a mission to get women talking about money because she believes that it's NOT just about the money but 100% to do with how women holistically view themselves and how ready they are to also deep-dive into navigating change to create something far greater than they ever thought possible.
To find more of what you are looking or to ask her a question that you've been afraid to ask before, you can connect with Beverley Fray on Linkedin, Instagram or at www.beverleyfray.com
Each Black Sister's Womb-Wellness Circle Session comprises of a grounding activity, and specialised presentations facilitated by leading health practitioners and coaches who are all dedicated to restoring your health and well-being.
The Circle was created in response to the growing need for Black women to return to their serenity and balance, gain insight into personal care, health, and healing.
Topics vary each month based on expressions of interest, and have included topics such as: hormonal health, fibroid elimination, confidence and self-worth, energetic healing work, yogic practice, gut health, moving to a plant-based diet, health and wealth, mindfulness, mindful journaling, breath therapy, acupressure, stress elimination and more.
The sessions have been a great support for many Black women, as we seldom take time out to heal ourselves and consider lifestyle changes to eliminate mental, physical and spiritual imbalances that can often get in the way of us living full and productive lives.
EACH ONE, TEACH ONE! MAKE A DATE WITH YOU!
AUTHOR OF NATURE'S PATHWAYS TO WOMB-WELLNESS
Out on Amazon.co.uk and Amazon.com
www.amazon.com/dp/B09KDZMYB3www.amazon.co.uk/dp/B09KDZMYB3
See My Author Pageamazon.com/author/imanisorhaindo
Additional Services include:
-FREE 30 Minute Womb-Wellness or Fibroid Consultation
-One-to-One Fibroid Coaching 1hr Sessions
-One-to-One Lifestyle Coaching 1 hrs Sessions
-Mindful Mondays Online Sessions
-Energy Balancing Online Classes
-5-Week Mindfulness in Action Courses for People of Colour
Visit: www.kmtrising.com for more information
Contact Imani: 07909 516 343 / kmtrisingltd@gmail.com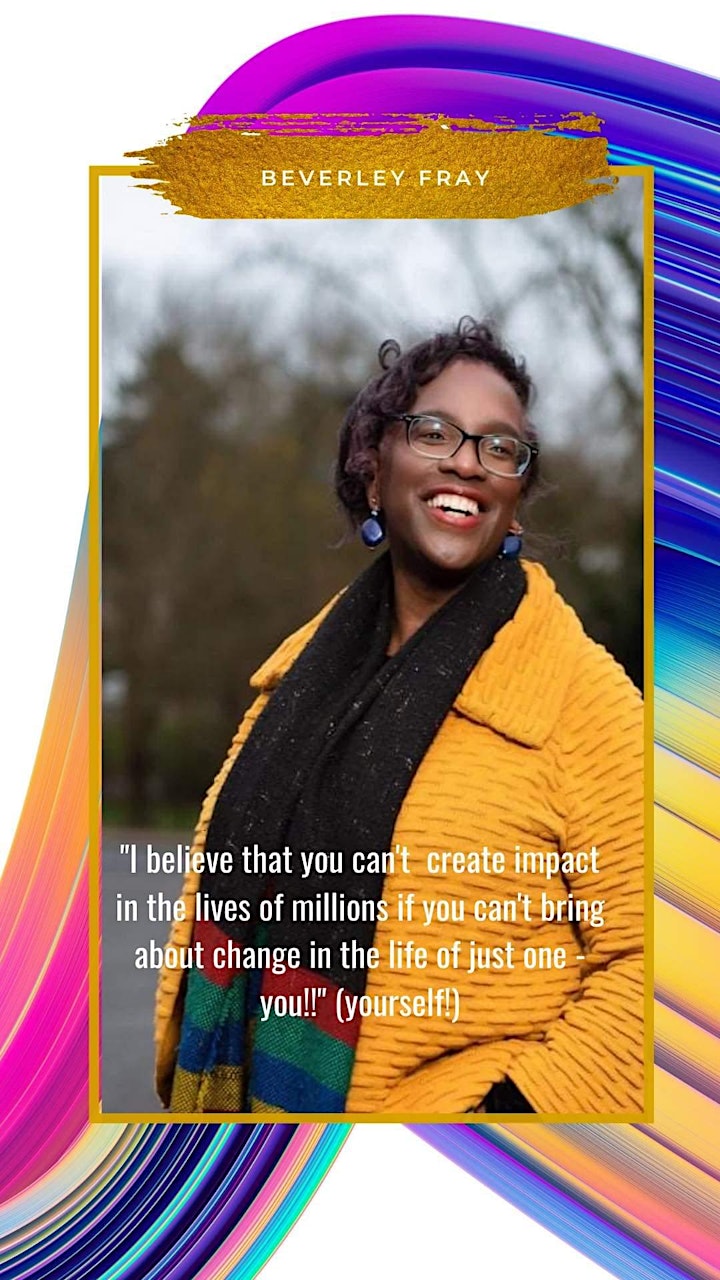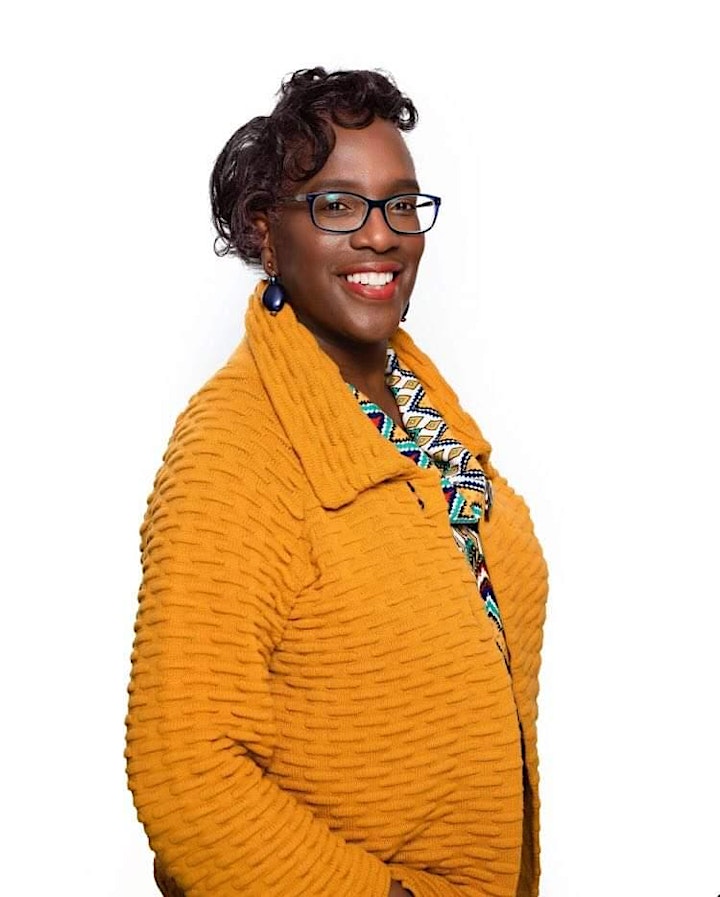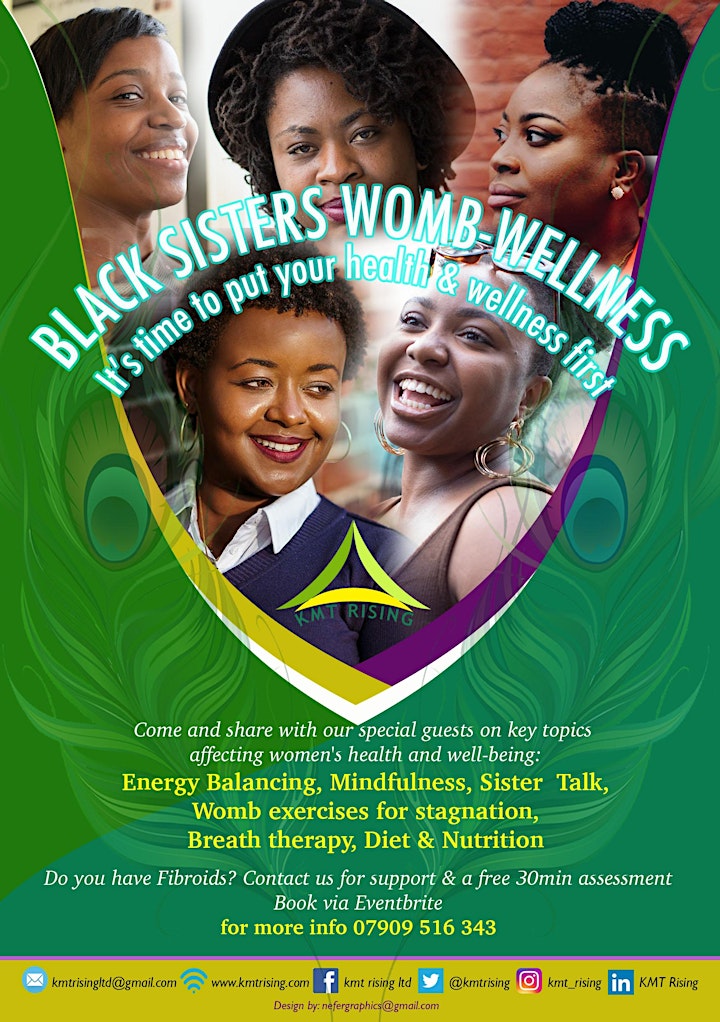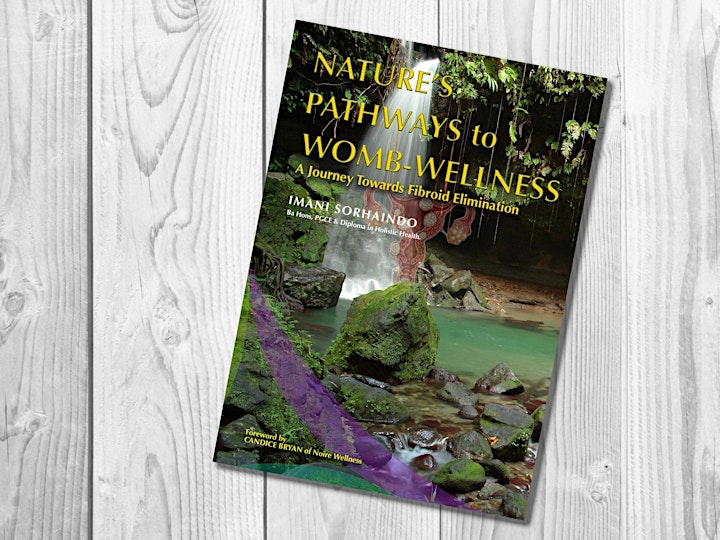 Date and time
Location
Refund policy
Contact the organiser to request a refund.
Eventbrite's fee is nonrefundable.