Event Information
Refund policy
Contact the organiser to request a refund.
Eventbrite's fee is nonrefundable.
A Safe and Supportive Online Gathering of Black Women - Informed and Inspired to Attain Womb-Wellness
About this event
Yes, the Black Sister's Womb-Wellness Circle is now Online to assist Black women around the world!
The next session is on:
Monday 24th January 2022 8.00pm - 9.15pm With Imani Sorhaindo -
'Healing Through Guided Imagery and Energy Work'
8.00pm - 9.15pm Online
Facilitated by Imani Sorhaindo - Holistic Health Practitioner
Come along and learn more about to use Guided Imagery Holistic Healing Techniques to Eliminate toxins which can contribute to our reproductive health conditions. These tools have been handed down to us from our ancestors who applied Mindfulness and Meditative Techniques towards their transformation, to remain on a high vibrational frequency.
Don't miss out on these sessions dedicated to assist us with our sisterhood and healing.
Other Black Sister's Womb-Wellness dates:
Monday 21st February 2022 8.00pm - 9.15pm -
'Coming Back to your Centre, Reclaiming Mind and Body Wellness'
An interactive session with guest speaker Elizabeth MpYisi - Mindfulness Speaker and Facilitator
ABOUT ELIZABETH - (Photo Below) Elizabeth MpYisi is a woman of substance! After her family fled her native Uganda she started traveling aged 9. The traumatic experience of living life on the edge, moving from Southern Africa prior to Mandela's release to the heady heights of Geneva, Switzerland left a permanent mark on her psyche, both good and bad. The determination to help people less fortunate than herself led to 25 years of service to African refugees, when she became the voice of the voiceless as an international human rights lawyer with the United Nations. Now as a mum to 2 grown up daughters, she volunteers with charitable organisation which share her values and ethos. The Desmond Tutu Foundation UK, the Surrey Minority Ethnic Forum, the Mindfulness Initiative UK, Care4Calais and the People of Colour Group of the London Buddhist Centre are a few of the platforms. Elizabeth was recently published in the Anthology "Afrikan Wisdom" and has become an expert on UBUNTU MINDFULNESS, a deep subject close to her heart. She's a trained and certified Mindfulness Practitioner and facilitates drop in sessions for Black and Brown people on topics such as Trauma, Addiction Recovery, Meditation, Aromatherapy for Health and Wellbeing and Discrimination in the Workplace.
Elizabeth will launch her bespoke organisation ASSOCIATION of UBUNTU MINDFULNESS (AUM) in 2022. Watch this space.
Monday 21st March 2022 8.00pm - 9.15pm With Award Winning Beverley Fray Health and Wealth Creation 'Being in Alignment and Integrity with Creating and Manifesting Wealth'
Each Black Sister's Womb-Wellness Circle Session comprises of a grounding activity, and specialised presentations facilitated by leading health practitioners and coaches who are all dedicated to restoring your health and well-being.
The Circle was created in response to the growing need for Black women to return to their serenity and balance, gain insight into personal care, health, and healing.
Topics vary each month based on expressions of interest, and have included topics such as: hormonal health, fibroid elimination, confidence and self-worth, energetic healing work, yogic practice, gut health, moving to a plant-based diet, health and wealth, mindfulness, mindful journaling, breath therapy, acupressure, stress elimination and more.
The sessions have been a great support for many Black women, as we seldom take time out to heal ourselves and consider lifestyle changes to eliminate mental, physical and spiritual imbalances that can often get in the way of us living full and productive lives.
EACH ONE, TEACH ONE! MAKE A DATE WITH YOU!
AUTHOR OF NATURE'S PATHWAYS TO WOMB-WELLNESS
Out on Amazon.co.uk and Amazon.com
www.amazon.com/dp/B09KDZMYB3www.amazon.co.uk/dp/B09KDZMYB3
See My Author Pageamazon.com/author/imanisorhaindo
Additional Services include:
-FREE 30 Minute Womb-Wellness or Fibroid Consultation
-One-to-One Fibroid Coaching 1hr Sessions
-One-to-One Lifestyle Coaching 1 hrs Sessions
-Mindful Mondays
Visit: www.kmtrising.com for more information
Contact Imani: 07909 516 343 / kmtrisingltd@gmail.com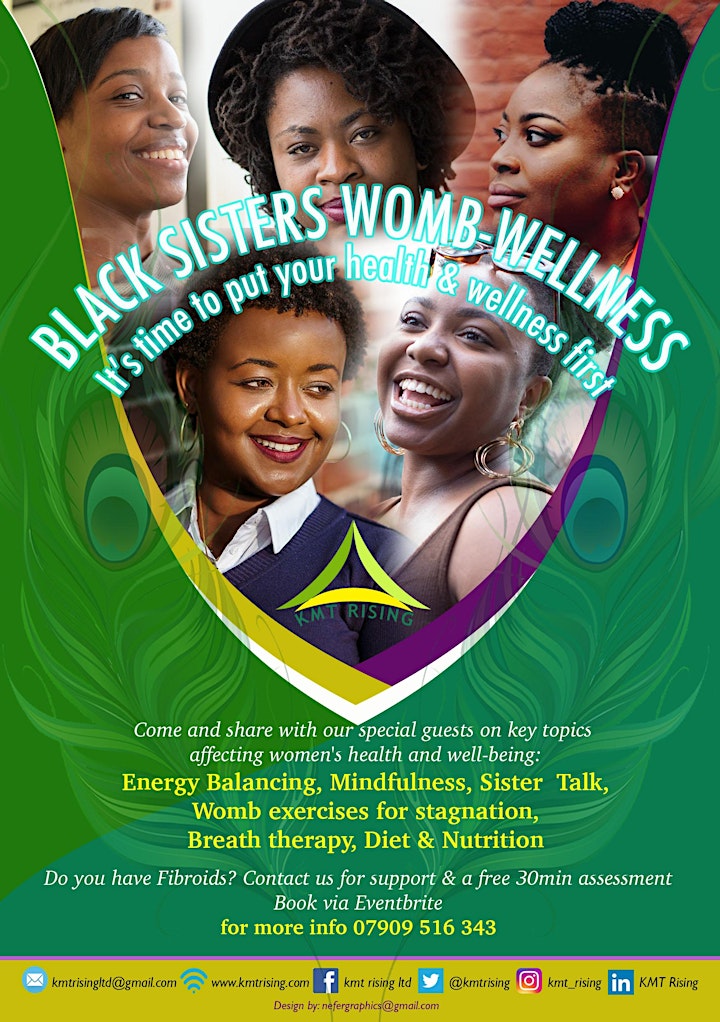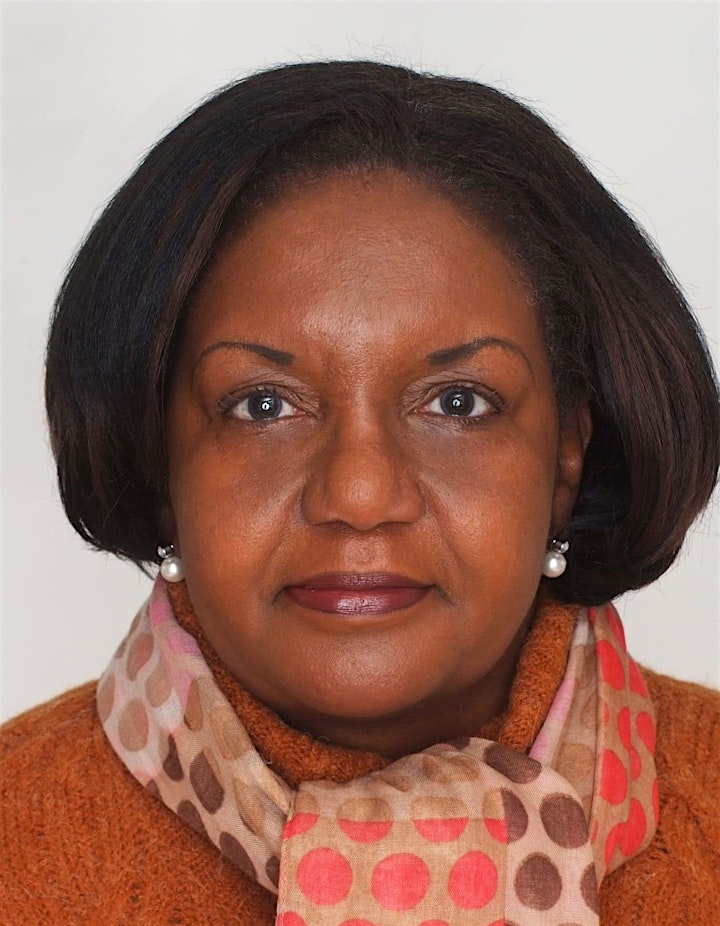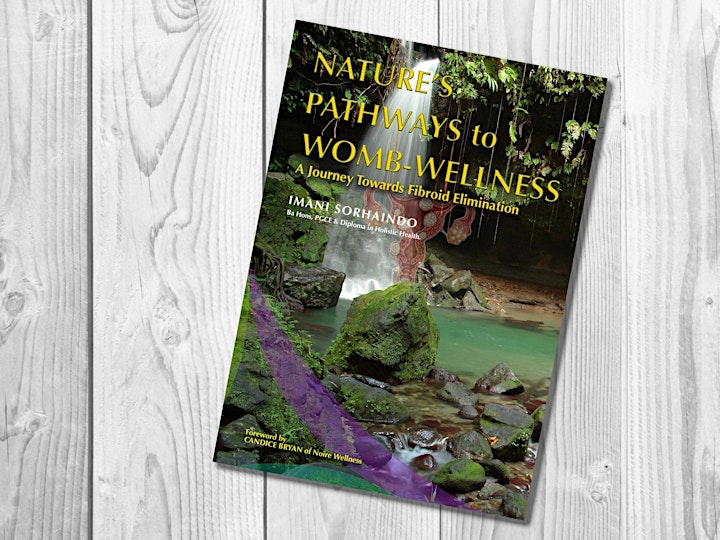 Date and time
Location
Refund policy
Contact the organiser to request a refund.
Eventbrite's fee is nonrefundable.