Event Information
Refund policy
Contact the organiser to request a refund.
Eventbrite's fee is nonrefundable.
A Safe and Supportive Online platform for Black women who want to improve Womb-Health and General Health
About this event
Yes, the Black Sister's Womb-Wellness Circle is now Online to ensure we reach out to more Sisters at this time. Due to COVID 19 we still have not been able to run our face to face sessions, but didn't want you to miss out on the support and shared energies. We have also reduced the session cost by 50% at this time just for you!
Monday 28th June 2021
8.00pm - 9.15pm Online
The Topic: YoniLuv Journey - Yoni Care
Taking care of our personal feminine care. Benefits of yoni steaming and cleansing with special guest Nadine McLean - Owner of YoniLuv Journey
Meet Nadine, mother of five and wife who is the founder and owner of YoniLuv Wellness and Spa.
At YoniLuv, everything we do stems from a passion to promote feminine wellness. We do this by taking a holistic approach in what we do from our spa services to our natural products range.
Her goal is to equip women and young ladies with the tools, knowledge and support on their path to feminine care and wellness.
Visit yoniluvjourney.com or follow @yoniluvjourney on instagram for more information.
YoniLuv Wellness and Spa
London's #1 Women's Wellness Spa
Other Black Sister's Womb-Wellness dates:
There will be a break in July and August 2021 and then we will be back again in September 2021
This series of sessions was created to respond to the need for Black women to come together and learn more about our health and personal self-care. As a Holistic Health Practitioner I have created a platform whereby myself and invited guests dedicate time to share our knowledge and expertise with you, facilitate discussion, share presentations and practical activities in a safe and supportive space to assist you to achieve your health and well-being goals.
Topics vary each month based on group needs. These include: hormonal health, fibroid elimination, confidence and self-worth, energetic healing work, gut health, plant-based diet, journaling, breath therapy, acupressure, stress elimination and more.
The sessions have been a great support for many Black women, as we seldom take time out to heal ourselves and consider lifestyle changes to eliminate mental, physical and spiritual imbalances which get in the way of us living full and productive lives.
EACH ONE, TEACH ONE! MAKE A DATE WITH YOU!
Additional Services include:
-FREE 30 Minute womb-wellness consultation
-One-to-One Fibroid Coaching Sessions
-One-to-One Lifestyle Coaching
Visit: www.kmtrising.com for more information or contact Imani: 07909 516 343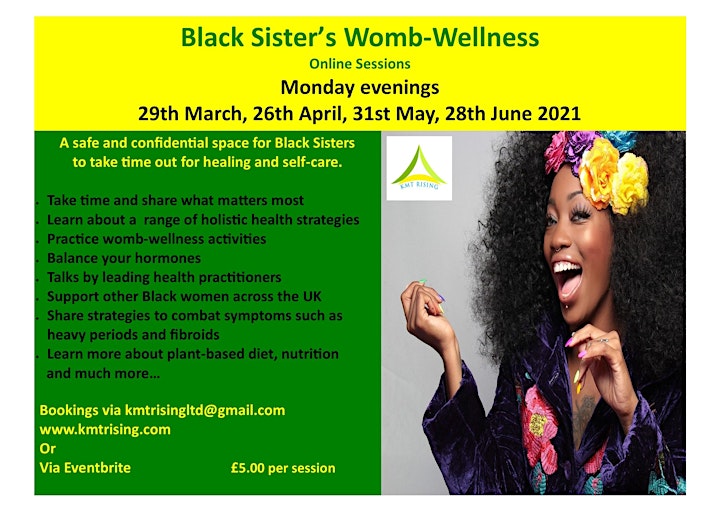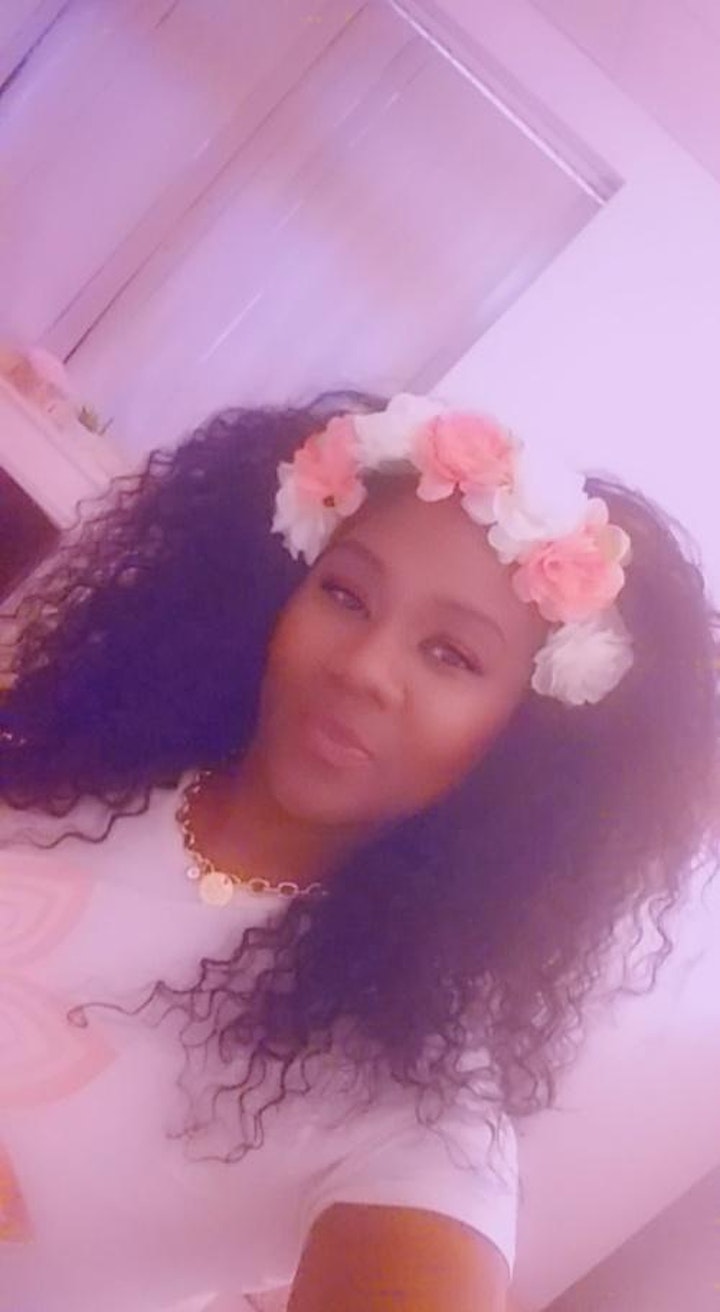 Location
Refund policy
Contact the organiser to request a refund.
Eventbrite's fee is nonrefundable.