Description




Join us in January for the first ZDR Event of its kind!
Black Tiger Sex Machine are coming all the way from Canada to play their debut uk show, especially for ZDR events!
You can find out about their music here;


Walkabout performers
Edgy Stage Shows
Live Music
DJ's
Private Kink Area (ZDR members only)



TICKET PRICES RISE £5(+bf) ON THE 16th JAN.
TICKETS ARE £40 OTD


THEME: Confess Your Sins, Come To Church!


See photos from previous ZDR events HERE
Main Stage:
Riyad 10pm-11:30pm
Performance; Venus: 11pm
Performance; Syban: 11:30pm
Far Too Loud 11:30pm-1am
BTSM 1-2:30am
Performance; Syban: 2:30-2:45
SNAVS 2:45-3:45
Performance; Venus 3:45-3:55
Dan Stoves 3:55-5:55am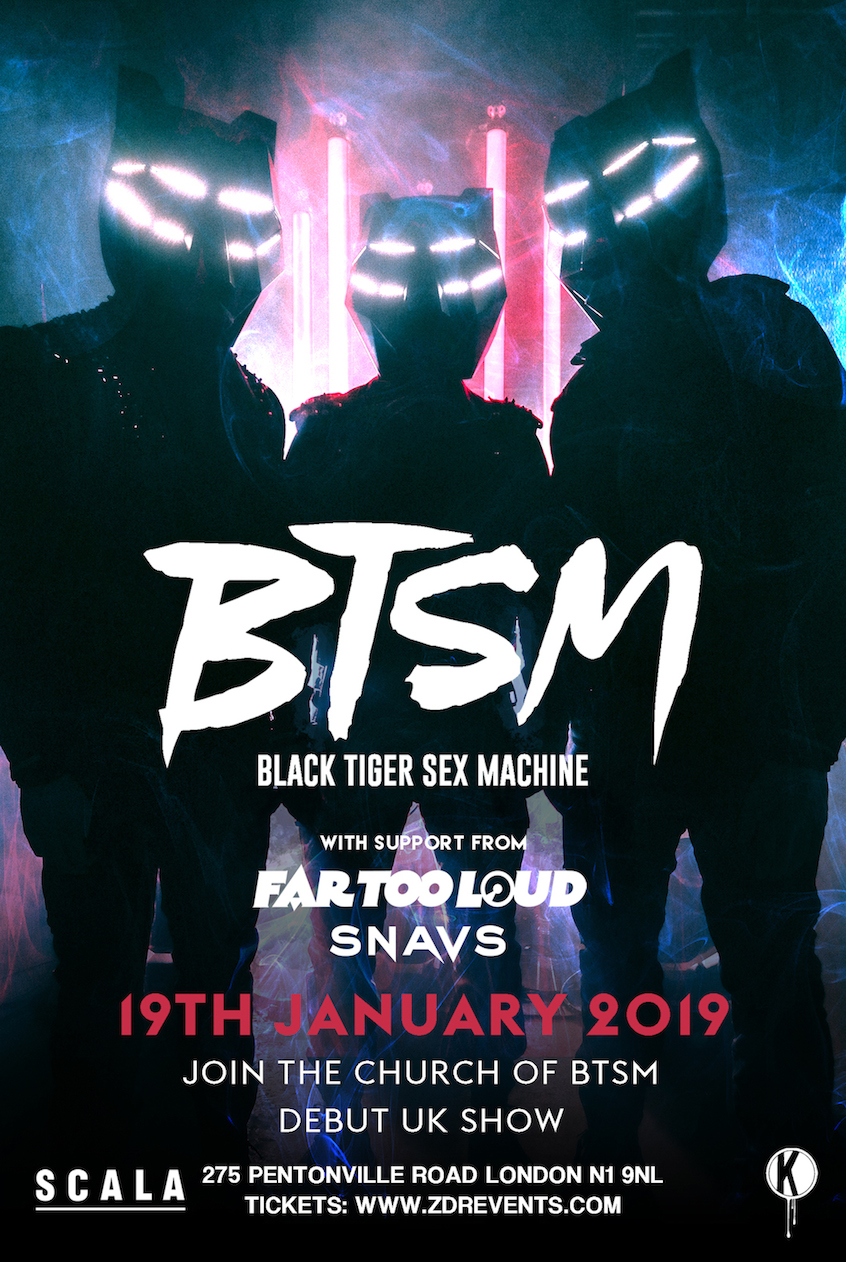 ---


Support Acts
Far Too Loud, a.k.a. Oli Cash, has gained a reputation for hi-tech, dancefloor-destroying music that makes people throw their hands in the air and go crazy. Think high-energy, aggressive funk, big basslines, crazy edits, intricate production and you'll know the sound.

Since his first release back in 2005, things have gone ever upward. Winning 'Best Single' at the Breakspoll Awards in 2007 was a huge boost early on. Later that year the huge FTL anthem 'Play It Loud', which saw a move from breakbeat into big, dirty electro-house grooves, received a massive response and remains a firm crowd-pleaser to this day. Subsequent chart-smashers including 'Bring Back Boogie' and 'Megaloud', and remixes for the likes of Lily Allen and The Crystal Method confirmed Far Too Loud's place among the big guns of electro-house.

The multi-genre releases of 2012's 'Firestorm' EP and, a year later, the follow-up 'Faster Than Light' EP shook up the whole bass music scene, bursting with the now familiar big production and energy. No sign of slowing down in 2014 which saw a string of singles and remixes on heavyweight labels including OWSLA, Never Say Die and Monstercat. Having just celebrated 100k followers on both Facebook and Soundcloud with some killer free downloads and with the next EP on the way, the stage is set for 2015 to be another big year.

Well experienced in delivering unique sets packed with high energy, whether it's 200 people in a sweaty underground club or 20,000 at an outdoor festival, you can be sure it's going to go off!
Free music from FTL available HERE

Snavs is a Copenhagen-based musician, whose first original release with Monstercat was Time. He has his own record label, Riotville Records, which has featured artists such as The Frederik, Tumult, Dabow, Roger Wilco, Creepa, ReauBeau, Zookeepers, WiDE AWAKE, Holly, Helen Tess, Badrapper, Vorso, Stoltenhoff, Fabian Mazur, BOXINLION, and Faustix.

---


DJ's
Dan Stoves' style is hard hitting and bass heavy, spanning several genres and tempos. Dan's primary flavour is drum & bass, encompassing all styles and sub-genres into a fast paced musical journey, maintaining high energy to keep the dance moving. But given the chance, Dan's ability to include various genres in one crazy bass fuelled set has sent many a dance floor into a frenzy. Booked by a variety of well-established promotions across the UK, Dan Stoves can offer anything from drum & bass, to breakbeat, to house for anything from peak time slots or setting the tone for the night.

Over the past 13 years, Dan Stoves has been regularly playing for various renowned clubs, festivals and promotions to large numbers on line ups with some of the biggest names in the drum & bass and breakbeat scene, and as varied as supporting artists such as Enter Shikari, Laurent Garnier, Vitalic, Hadouken and Nero. In October 2015, Dan's regular appearances for London promotion, Planet Angel, was turned into an official residency, which has given Dan the chance to play in many of the biggest and most respected venues across the capital.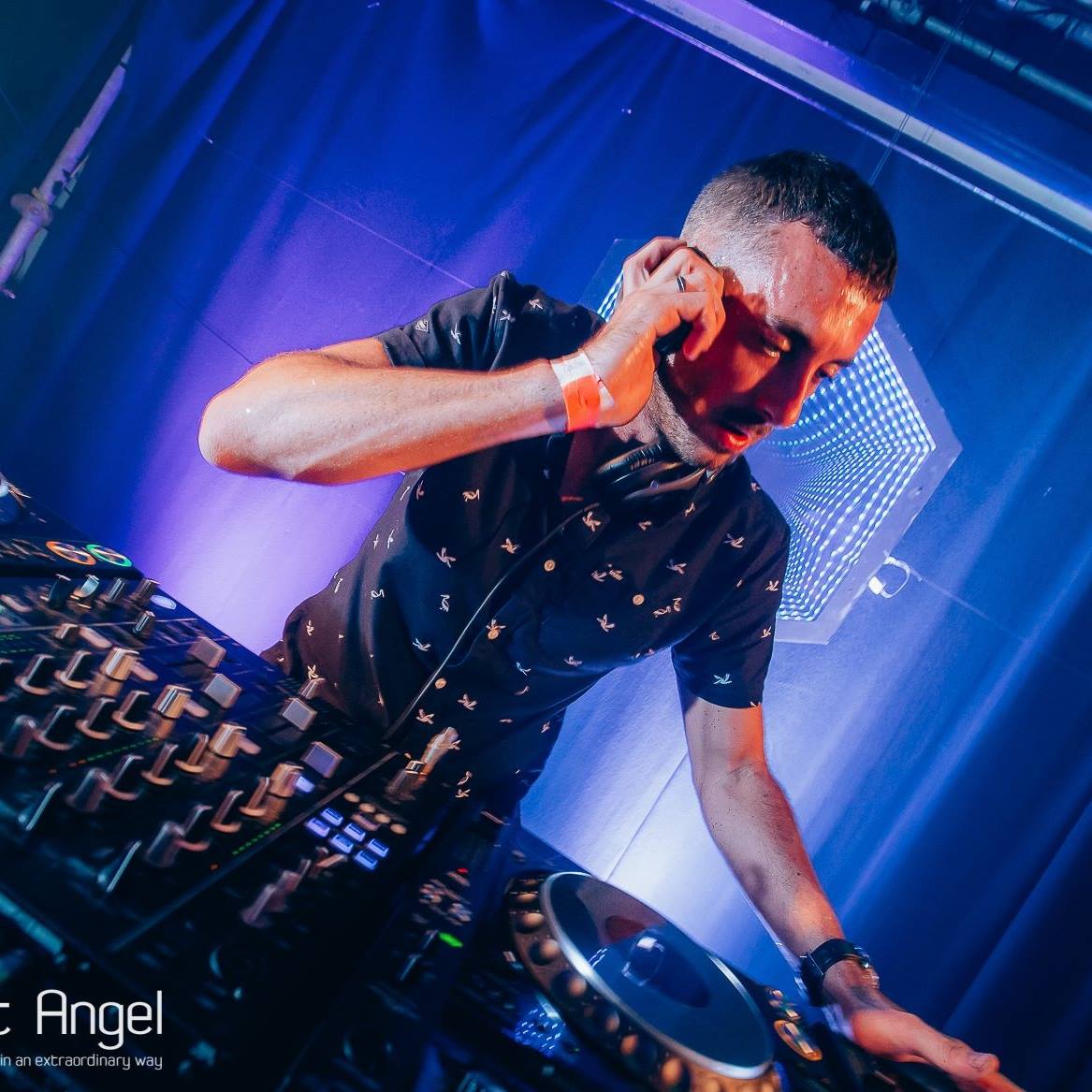 Specialising in Hip Hop, Electro, House and Dubstep, he believes dancing is the strongest aphrodisiac there is, and loves playing naughty music for naughty people!
He has more energy than a Duracell Bunnny & always has his crowds partying that little bit harder than most, along with a cunning knack of keeping everyone dancing until the bitter end of his set.
A regular DJ at Torture Garden & many other UK clubs, he'll be sure to ignite the dancefloor! In June he'll be mixing up the music styles to bring a selection of genres.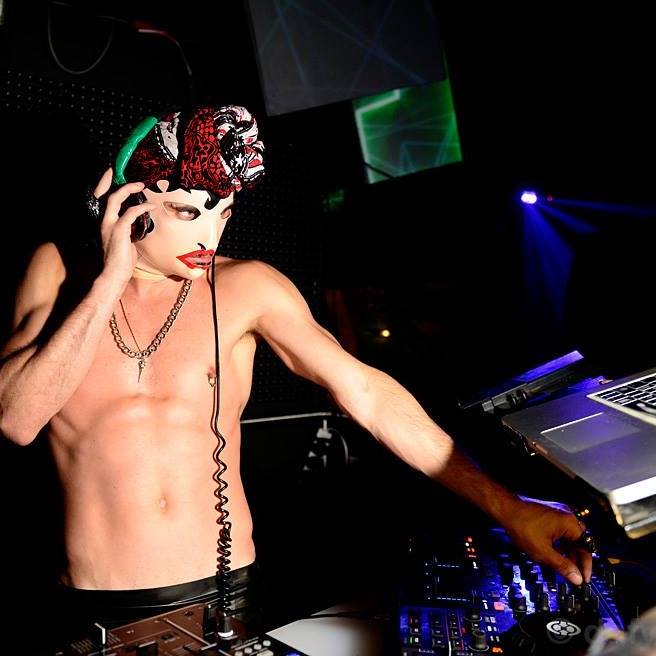 Founder and main DG at the seminal club Carwash, The Deckster also had residencies at Ministry, Submission, until his move to Ibiza, where he is playing his current sound, Dirty Disco mixed with Deep house.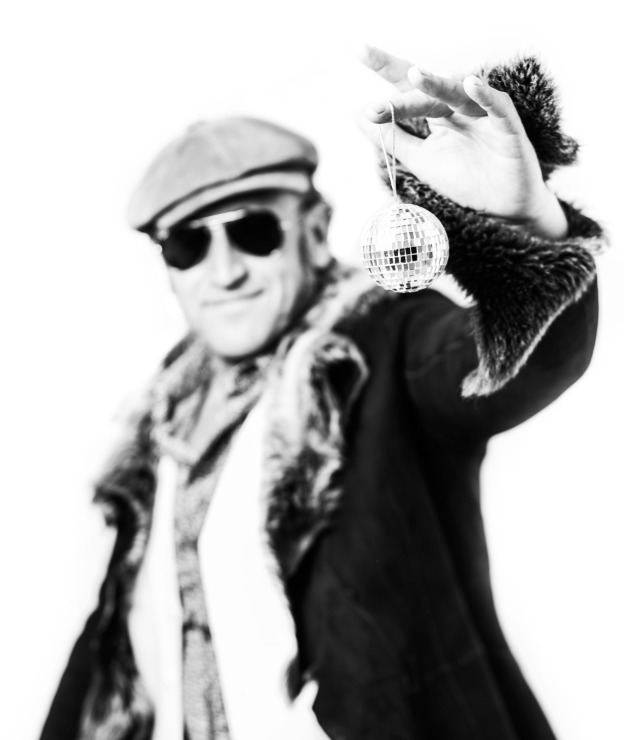 Rubber Ron
Rubber Ron has been a respected pioneer of the music and club industry for 25 years.
His skills are admired world wide, having performed at private parties for the following celebrities, Prince, Madonna, The Rolling Stones, Robbie Williams, P Diddy, Beyonce, Jennifer Lopez, 50 cent, Jamie Oliver, Snoop Dog, "Queen"and just recently Johnny Dep.
Recent private performances have included, The Brit Awards 2016 and 2018, The Royal Wedding in Monaco of Pierre Casiraghi son of Princess Caroline of Hanover, to Beatrice Borromeo, The Birthday Party of Elon Musk of "Tesla Cars" and a very private party for a high end client at the Yacht Club "Monaco"
Ronald went on to create his own unique fetish club in 1989, Submission. This was the world's first fetish dance club, which attracted over 2,500 people a month with Ronald himself coining the phrase 'Clubbers into Rubber'. Along side Submission he ran many underground events, one of which was "Cafe Ensable" the first club that married the Swing and fetish/BDSM scene.
In 1994 Ronald and his ex Partner opened Libido, a fetish clothing shop with the aim to bring 'hot clothes for cool women'. Operating in the heart of Camden Town, Ronald then went on to create a mini think-tank, overseeing the running of his clothing range, an entertainment agency, a glamour model agency, two recording studios, a graphic design team and a PR agency. Ronald also ran a props and scenery company called 'Weird or Wonderful', providing the top Clubs, Promoters and corporate clients with bespoke tailored productions and acts.

His love with the erotic scene is still strong. He has influenced Torture Garden, Wasteland (Amsterdam), Club Rub, Decadence and has worked with Killing Kittens, Little Liaison and various other events as a consultant and Dj.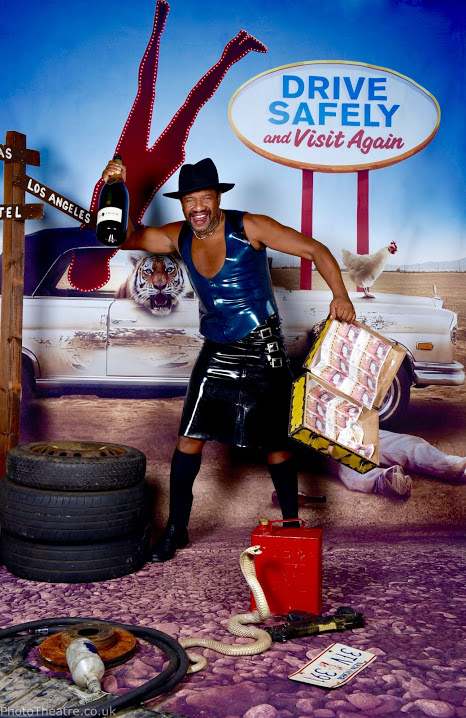 ---


Performances
Master Peter presents Confess! ...with Father McFilth and the Sisters of No Mercy.
Be shriven of your earthly sins by some heavenly hedonism (or masochism!) by visiting our very own confessional. Step behind the curtain to confess to our Filthy Father your secret sins and darkest desires, and then submit yourself to Him or our Sadistic Sisters and Naughtiest of Nuns for the punishments you so richly deserve. Absolution is nigh, and it feel fantastic.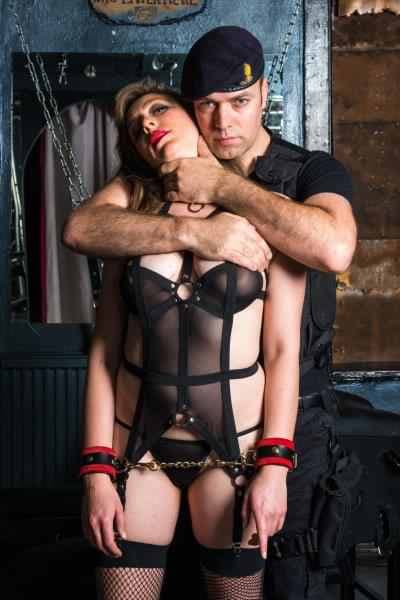 Helena & Maxine creating a sensual installation on the 19th Jan!
Their performance of wax play erotica with a ritualistic and moody atmosphere will arouse your senses!
Confess your sins, come to church in January!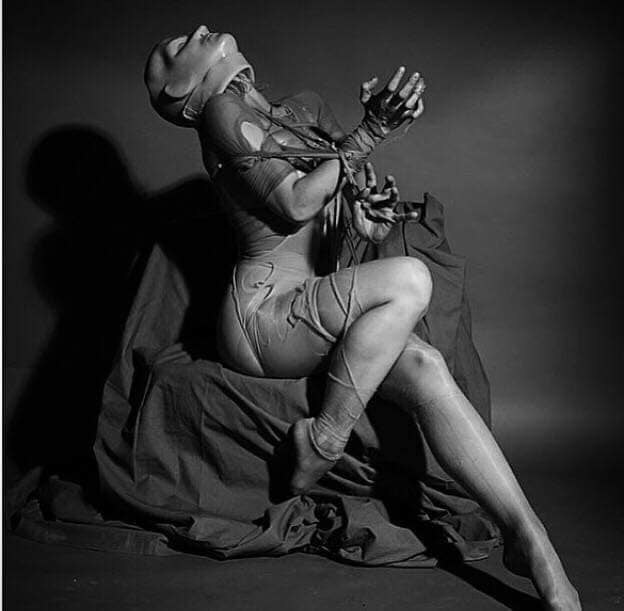 SYBAN
SYBAN is an international performance artist mixing the opulent and the obscene, dressed in otherworldly costumes and blending elements of fetish medical performance and ethereal movement, she creates art that provokes and creates brutal wonder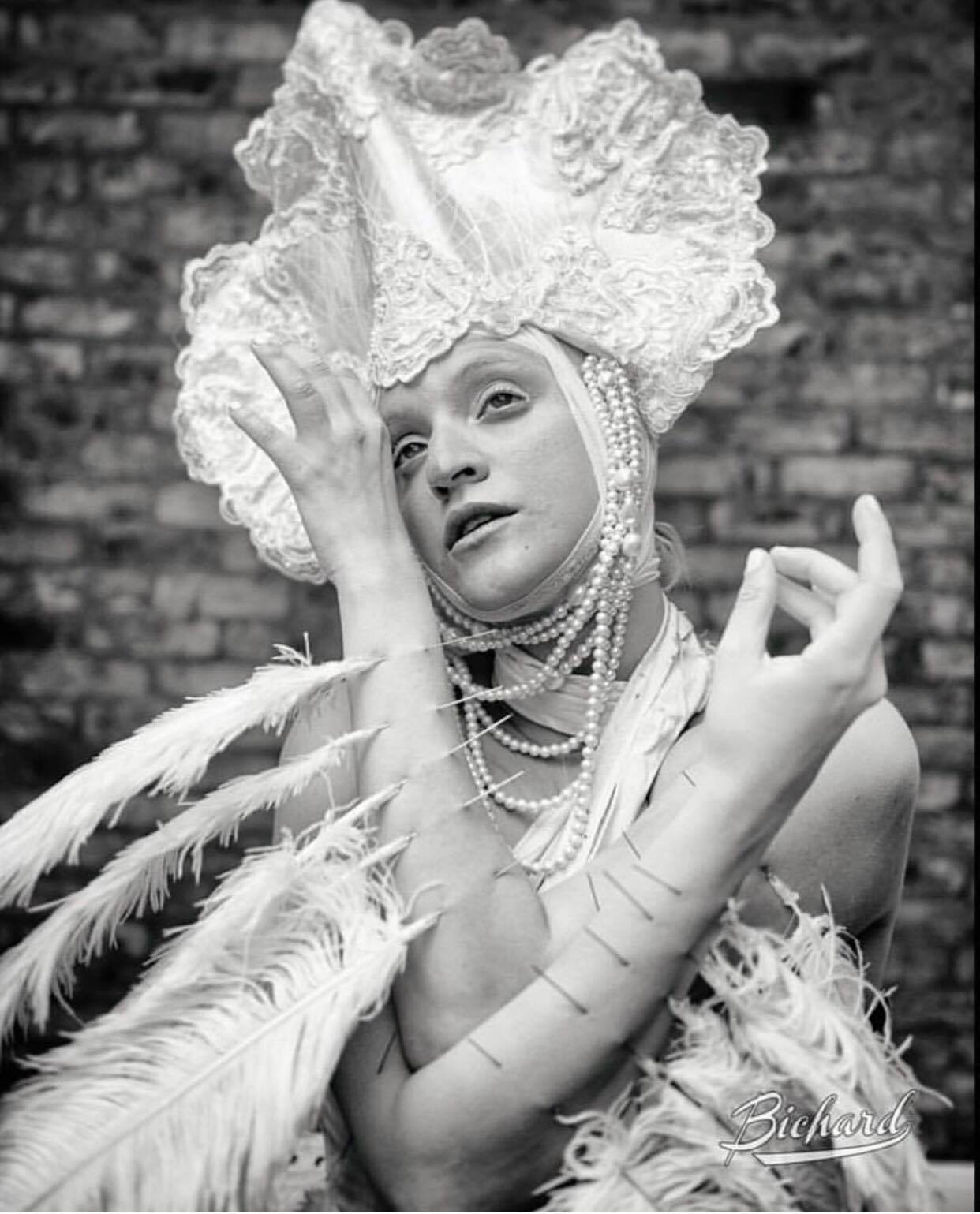 Venus Raven
Venus Raven is a multidisciplinary artist, working in theatre, film, photography and music.
Catch her on stage during the evening....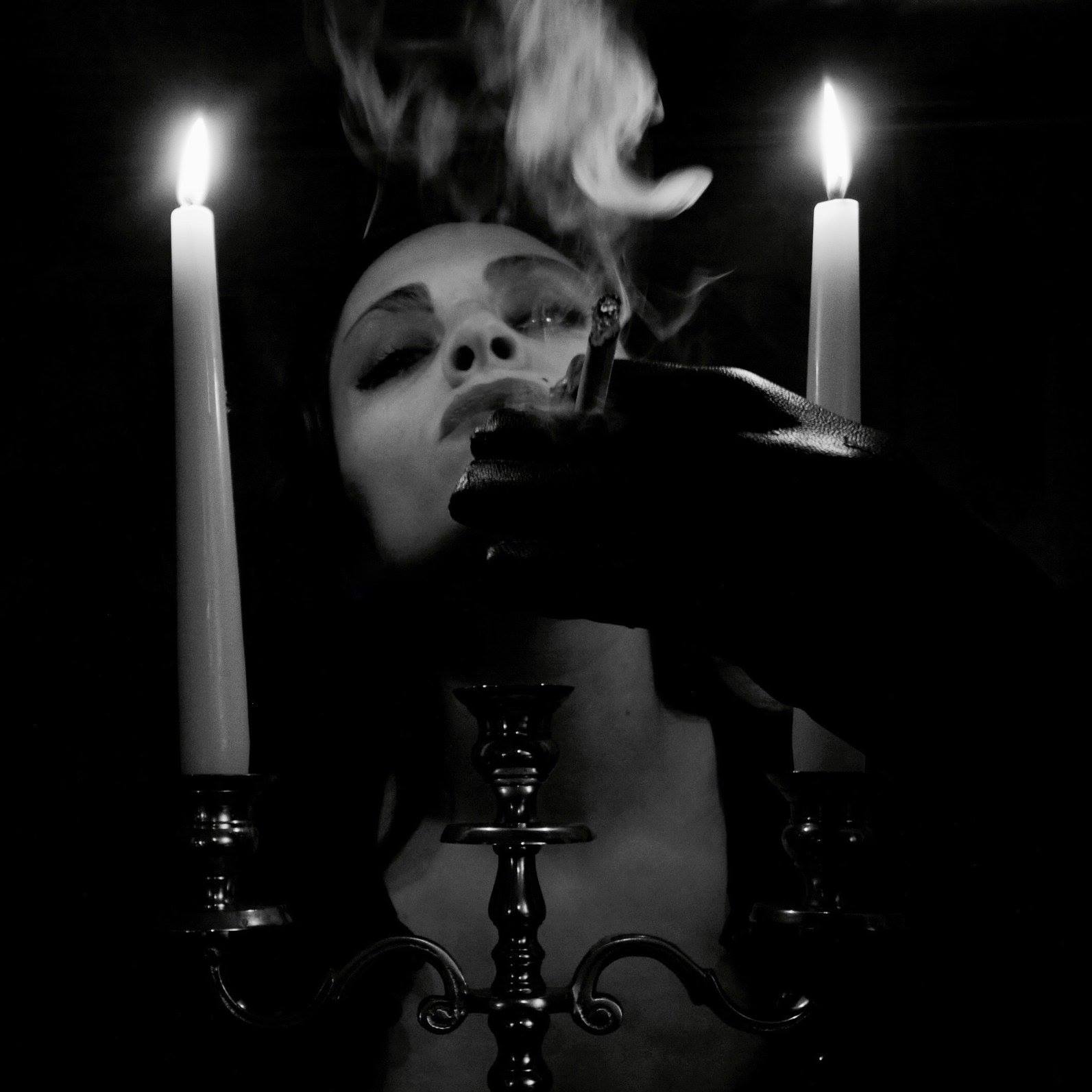 ---
FAQ's
What is the expected etiquette?
At all events we have our house and dungeon rules posted around the venue; these are very basic and easy to follow.
We want to ensure everyone has a safe and respectful environment to play in. If you have an incident to report, our staff and dungeon monitors are on hand throughout the evening and can be spotted by their ZDR lanyard or armband.
The playspace will be ZDR members only - to obtain membership, email info@zaradurose.com with the subject: BTSM - let me in.

The rest of the venue will be free for all to enjoy!
The rules are:
-NO touching without asking
-Give others space
-NO means NO, do not bother someone after they've said no to you.
-Clean up after yourself/your scene, there are tissues and wipes available
-Be respectful
-Do not interrupt a scene
-If you're not sure, ask!
Anyone who goes against these rules can be asked to leave.
Is there a dress code?
Dressing to impress is encouraged..
We love having an environment where everyone has made an effort to get dressed up for an evening of fun. Express yourself and wear your outfit with pride!
Latex, leather, creative costumes, men's suits, corsets, dresses and fetish attire are all welcome!
Strictly NO full nudity.
Is there a cloakroom? Can I get changed at the event?
There is a cloakroom at Scala, which is chargeable per item & items are left at your own risk.
Changing areas aren't always available at all venues but changing in toilets is usually possible at the beginning of the night.
Is photography allowed?
In the interest of discretion, we do not allow guests to take photos at our events, on mobile phones or cameras. If you are seen taking photos, you will be asked to leave. We have official photographers at all of our parties who will be more than happy to snap you and your friends.
Please bear in mind that these photos will be posted on social media pages like the ZaraDuRose Facebook page and our website, so if you're not happy appearing there, please don't ask for a photo.
I've ordered tickets, but I haven't received anything, or l've lost them. What do I do?
Our tickets are processed through the Eventbrite system so are sent electronically. Please check your spam folder if you haven't received them within a few hours.
If this is still the case, or you've deleted/lost your email, get in touch with us and include the name the tickets were ordered in & the email you want them sent to so we can do this manually.
In the unlikely case that the Eventbrite system is at fault or they process duplicate payments, please contact them directly as we are not responsible for this.
Can I resell my ticket If I can't make it anymore?
If you can no longer attend the event and wish to sell your ticket, this IS possible.
It is best to contact us directly, so we can change the name on the ticket for the new attendees. This will hopefully avoid any unfortunate cases of ticket fraud.
We use a scanning system for the tickets, so each person gets checked in electronically. This means each ticket can only be used ONCE.
In the unlikely event you have purchased a ticket from someone which has already been used/checked in, we are not responsible for issuing refunds and you will not be granted entry to the event.
No refunds are given on completed ticket orders.
Are there ID requirements or an age limit to enter the event?
Yes, our events are strictly over 18's only. ID may be required if you look under 25. If in doubt, PLEASE bring ID. If you are lucky enough to look under 25 but don't have any ID, you WILL be refused entry with no refund.
What can/can't I bring to the events?
Bringing in cameras and your own alcohol is prohibited. They will be removed by security.
Bringing your own toys is encouraged, so floggers, whips, restraints etc are all fine. But please no WAX OR MESSY PLAY.