Description
Whether you are new to film processing or in need of a refresher, the Black & White Film Processing Workshop will provide you with the knowledge and confidence to process as much black and white film as you like, in the comfort of your home. Don't just sling that cool camera over your shoulder, use it to the max and enter a photographic world where you have full control over your film, while saying farewell to those high film development lab costs.
In this workshop, participants will be taken step by step through the full black and white film development process, then develop their own roll of 35mm film with their own development gear. Kits are available for purchase for those who do not yet have their own film developing tanks. (Developing tanks can also be provided for those who will not have their own.)
Topics covered
A brief history of film

How film works

Processing chemistry (with health and safety)

Loading development tanks

Blackout for film loading

Temperature

Agitation

Film washing and drying

Common pitfalls, and how to avoid them

Archival best practices for negative storage
For those participants looking to work with advanced formats of film, we will also cover how to develop medium format (120mm), and large format sheet (4 x 5") film, in addition to 35mm.
The Film Dev Bootcamp will take place on and

Saturday October 21

. The workshop will happen at the North London Darkroom, an active professional darkroom, a 10 minute walk from the Tottenham Hale tube station. Workshops will run from

10:30am

until approximately

5:00pm

, followed up with an optional visit to the neighbouring Beaverton Brewery for a pint.
**Please note: A minimum of 3 participants are required to run the workshop. Organisers reserve the right to cancel the workshop, if there are not enough participants by October 20. Full refunds will be provided. (Update October 8: 3 participants have joined the workshop, so it is a go. Only 2 places left.)
#filmdevworkshop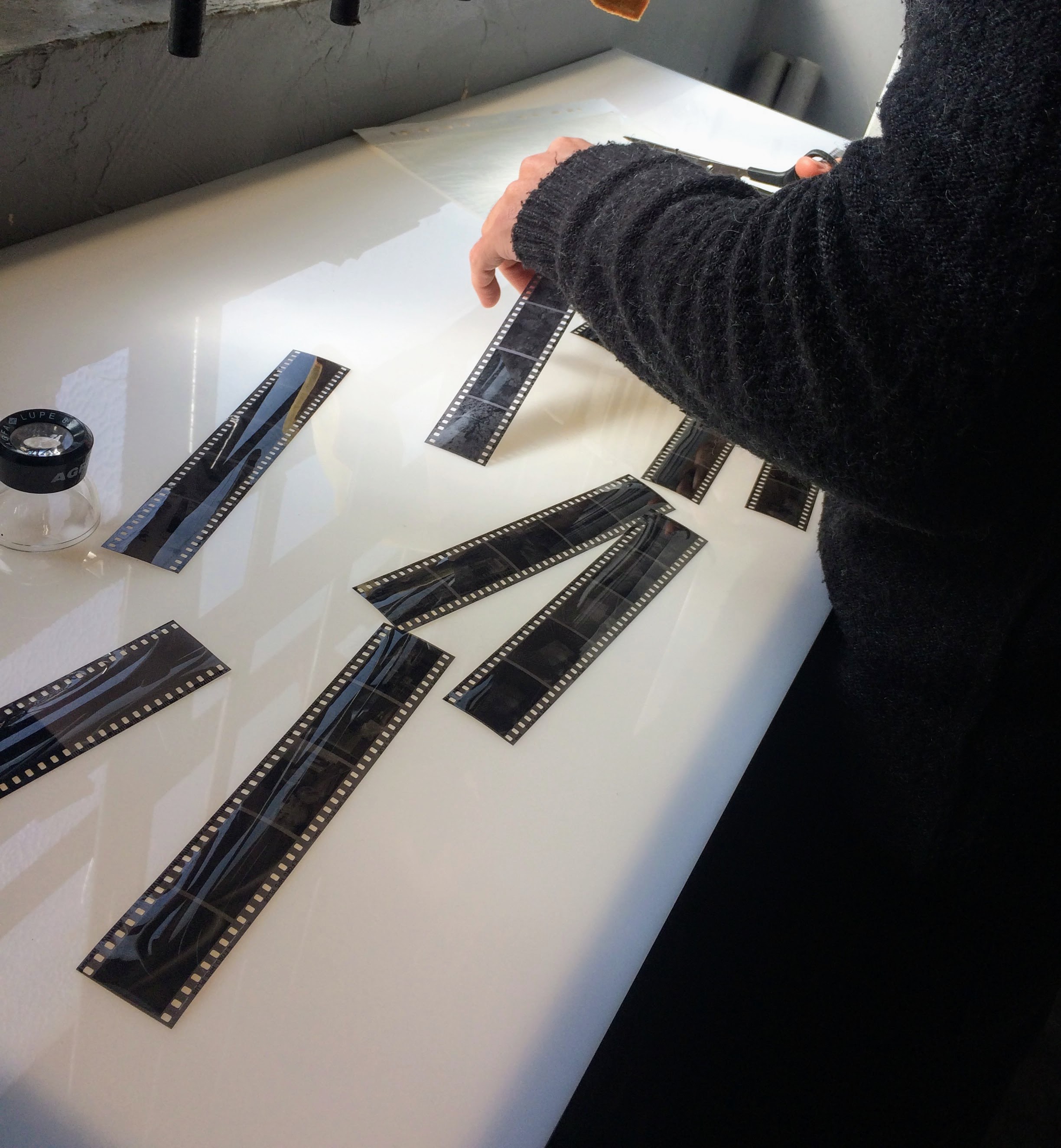 Film Development Kit
We have partnered with Process Supplies to build a kit for this workshop that are available for purchase. These development tanks are a good investment that will last many years.
Kit includes
A Paterson 2 reel developing tank, with 2 reels.
Thermometer
25 ml measuring cylinder
Chemistry for processing a few rolls of film
Film changing bag
---
FAQs
How many participants can attend?
The workshop is limited to 5 participants.
Can children take the workshop?
Children above the age of 12 are welcome to attend. Those under the age of 16 must be accompanied by an adult.
What should I bring?
Participants are to bring one or two rolls of normally exposed 35mm, or 120mm black and white film to use in the workshop. We assume that participants will know how to take a properly exposed photograph. In order for there to be consistency (and sanity) in the workshop, we ask all participants to use Ilford HP5 film.
We would like participants to get a feel for their own film development equipment and ask that they bring their development tanks and reels with them. However we may not be able to help if tanks are not manufactured by either Jobo or Patterson. If you are using previously used tanks, please ensure they are in working order, complete, and are light-tight. If you are unsure, or have not developed film before, we strongly recommend that you purchase new tanks and reels. If you have your own development tank, and have encountered trouble loading film onto the reel, we strongly suggest replacing it with a new reel. Film development tanks can be provided for those who do not have their own, and do not wish to invest in the kit.
All chemistry will be provided.
Please do not bring rolls of precious images, such as those taken on a holiday, in case your first development attempt goes awry.
What are my transport/parking options for getting to and from the event?
The North London Darkroom is a 10 minute walk from the Tottenham Hale Station, with quick connections to central London by tube on the Victoria Line, and rail on the Stanstead Express running frequently from Liverpool Street Station. Paid parking is available a short walk from the darkroom.