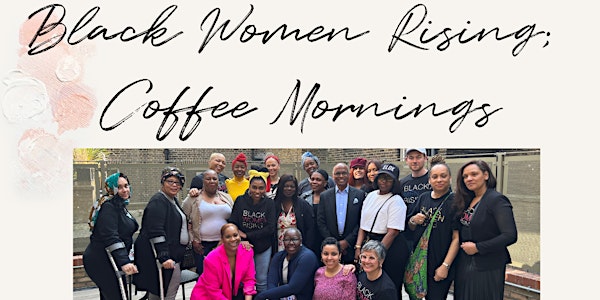 Black Women Rising; Coffee Morning for those touched by breast cancer
Location
Future Dreams House
61 Birkenhead Street
London
WC1H 8BB
United Kingdom
Join Black Women Rising for their monthly coffee mornings. You'll sit & talk over a drink in a beautiful, peaceful space. Don't miss out!
About this event
*People who attend this coffee morning must be a BWR member. Please use the link below to easily register. The membership form can be found on our contacts page under the Membership sign-up.
https://www.blackwomenrisinguk.org/contact
Finally we can offer a face-to face Coffee Morning! Future Dreams and Black Women Rising are coming together to make this happen. So, come and join us at Future Dreams House every month between 1000 - 1300. We can sit and talk over a coffee / tea in a beautiful, peaceful space. It is a space for you to come and be. Don't miss out, book your space on Eventbrite.
The Leanne Pero Foundation and Black Women Rising was founded in 2017 by multi award winning entrepreneur and Stage Three breast cancer survivor Leanne Pero.
Black Women Rising was created to address the gaps in cancer support services for Black cancer patients. Mainstream cancer services are not inclusive enough and do not provide adequate support tailored to the Black and ethnic community. Similarly, the community are not engaging with medical services which is leading to later diagnosis and unnecessary deaths at a disproportionate level than women in other groups.
Our monthly peer support groups are at the heart of our project. We also created the first all-Black female cancer portrait exhibition which has toured London. We recently launched our podcast and magazine.
All of this helps to fulfil our aims, which are to empower, raise awareness, promote wellness within our community and ultimately save lives.
www.blackwomenrisinguk.com