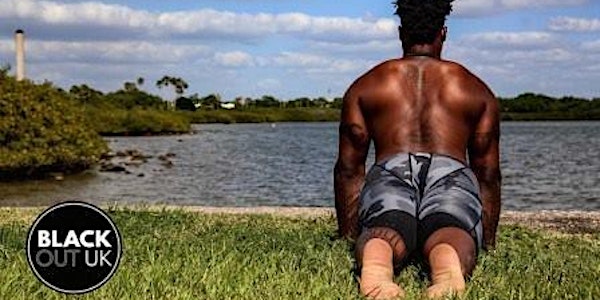 Black Yogis - Yoga in in the Park
Location
Hyde Park
London
United Kingdom
Description
Well Being and Community
Black Yogis is a space for Gay, Bi, Queer and SGL men of colour to come together to connect with each other through the practice of yoga.
After the Pride celebrations wind down, reconnect and join the Black Yogis for an afternoon of outdoor yoga and mindfullness and a picnic in Hyde Park, London.
On Sunday 15 July we'll be meeting at Marble Arch Tube at 1.30pm then heading over to Hyde Park for a two hour yoga class led by Gerrad Martin and Junior Valentine, our trainied and experienced Black Yogis. After the class we'll have some music and a picnic and a chance to get to know each other better.
SUPPORTED BY BLACKOUTUK
FAQs
Do I have to have lots of yoga practice to join?
No. The class is for everyone, from beginners to experienced yogis. The class is open to all ages and you can go at your own pace. There will be physical adjustments done if necessary. But if you don't like being touched just let us know.
What can I bring into the event?
Wear loose fitting clothes. Bring a small towel, water, a yoga mat and your picnic (and food to share if you're feeling generous)
How much does the class cost
This one off special event is free. However if you'd like to make a donation to cover the costs of our Black Yogis time we'd be grateful.
Hyde Park is huge. How will I find you?
We'll be meeting at Marble Arch Tube at 1.30pm and heading over to Hyde Park at 2pm. The exact location will be confirmed on the day. If you're running late or can't find us you can call Marc Thompson (07967 182 296) or Gerrard Martin (07966 213 833).
Please note OUR PHONES WILL BE SWITCHED OFF ONCE THE CLASS STARTS