BlackBerry Jam Sessions Nairobi
Location
4th Floor, Piedmont Plaza
671 Ngong road
Description
YOU ARE INVITED TO 10 HOURS OF DEVELOPMENT IN NAIROBI ON
NOVEMBER 17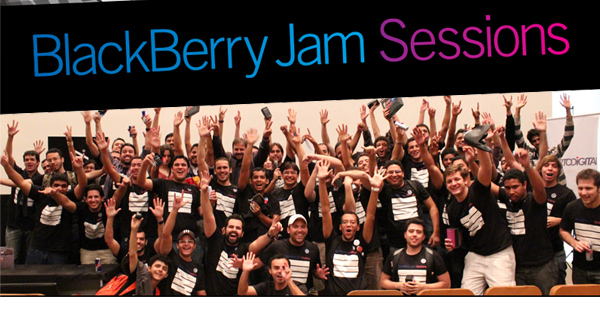 The opportunity to turn your ideas into reality has arrived with the BlackBerry Jam Sessions Super Hackathon, designed to create the best hackathon experience in the whole world.
You have only 10 hours to come up with an idea, create the business model and develop your app, in teams of 1 to 6 people, using technologies that you are already familiar with: HTML5, C++/Cascades or even Adobe AIR.
All of this with plenty of pizza, coffee and drinks.
Categories
Best App
Best Game
Best E-Commerce App
Best User Interface Design
Prizes
BlackBerry Jam Session badges
BlackBerry Trophy
BlackBerry Dev T-shirts
Success stories and Interviews
Partner's kits
BlackBerry Developer Kits
BlackBerry PlayBooks
Cash prize for Best App
And much more
What are you waiting for?
Doors open at 7AM
Location: 88mph Garage Nairobi