Symposium addressing the character of the tool from multiple viewpoints, including visual arts, craft, design, architecture and more.
About this event
There has been a long-standing recognition in the arts, humanities, and the social sciences, of the importance of tools and implements, and the ways in which they are used to create, transform and enhance objects. The character of these tools – the ways in which tools are handled, the skills and practices that underpin and enable their use and application – has received less attention. Yet it is the character of the tool and its embodied use, that becomes critical in the creation of – and our encounter with – objects and artefacts.
Together with practitioners and academics from across disciplines, this symposium invites makers, curators, crafters, designers, historians, artists, collectors, architects, storytellers, users and social scientists to share understandings of the tool from multiple viewpoints:
• How might digital technologies create new affinities with traditional tools and craft practices, and provide distinctive new ways of creating and encountering material objects?
• What is the importance of imagination and adaptation in the use of traditional and non-traditional tools?
• How does tool use contribute towards structures and practices of co-making and social agency?
• And what part does it play in circular economy?
CONTRIBUTORS:
Keynote: Phil Ayres – architect, researcher and educator. He is Associate Professor at Centre for Information Technology and Architecture (CITA), which he joined in 2009 after a decade of teaching and research at the Bartlett, University College London.
Speakers: Katie Bunnell, Jason Cleverly, Adrian Friend, Bridget Harvey, Christian Heath, Taslim Martin, Alice Naylor, Gareth Neal and Liss C. Werner.
Illustration: Christiane Matz.
The day will be moderated by Mark Hooper – award-winning editor, writer, consultant, and author of 'The Story of Tools.'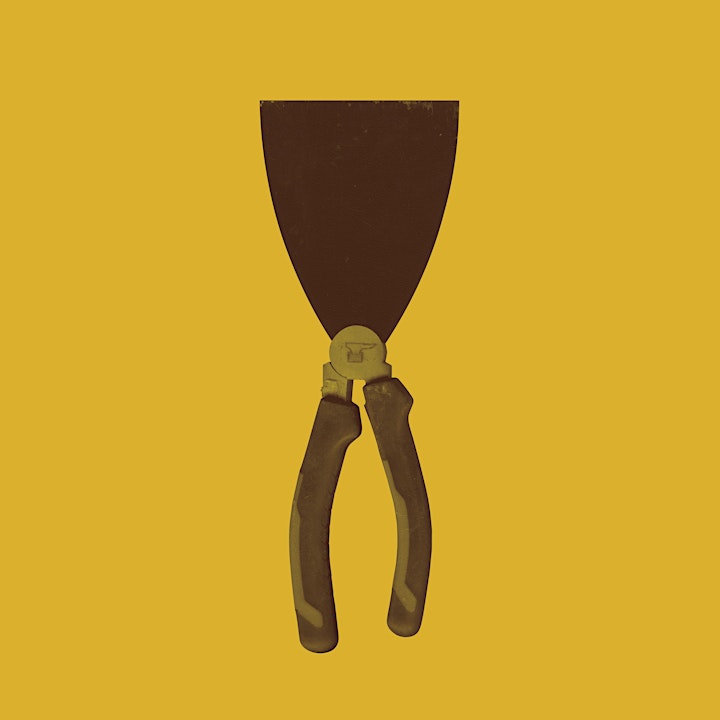 The symposium is convened by Jason Cleverly and Adrian Friend.
Project partners: King's College London and London Craft Week.
More info: http://bit.ly/blame-the-tools
About Research at Camberwell, Chelsea, Wimbledon (UAL)
Research at Camberwell, Chelsea, Wimbledon (UAL) is the home of our research degree and taught postgraduate students, Professors, Readers and Fellows, and visiting tutors, as well as established research centres and research networks. Central to the success of our department is the quality of its research provision, the calibre of staff and students, and the existence of sustainable partnerships and collaborative arrangements with external institutions, organisations and key individuals in the cultural sector and beyond.
Design identity by Workform.
Organiser of Blame the Tools: Crafty Robots, Well-behaved Implements+Disobedient Devices