Description
It is with beaming joy that we announce this eclectic line-up of inspiring artists coming your way for a feast of all-dayer delights.

BMC PART 1 - 27.05.18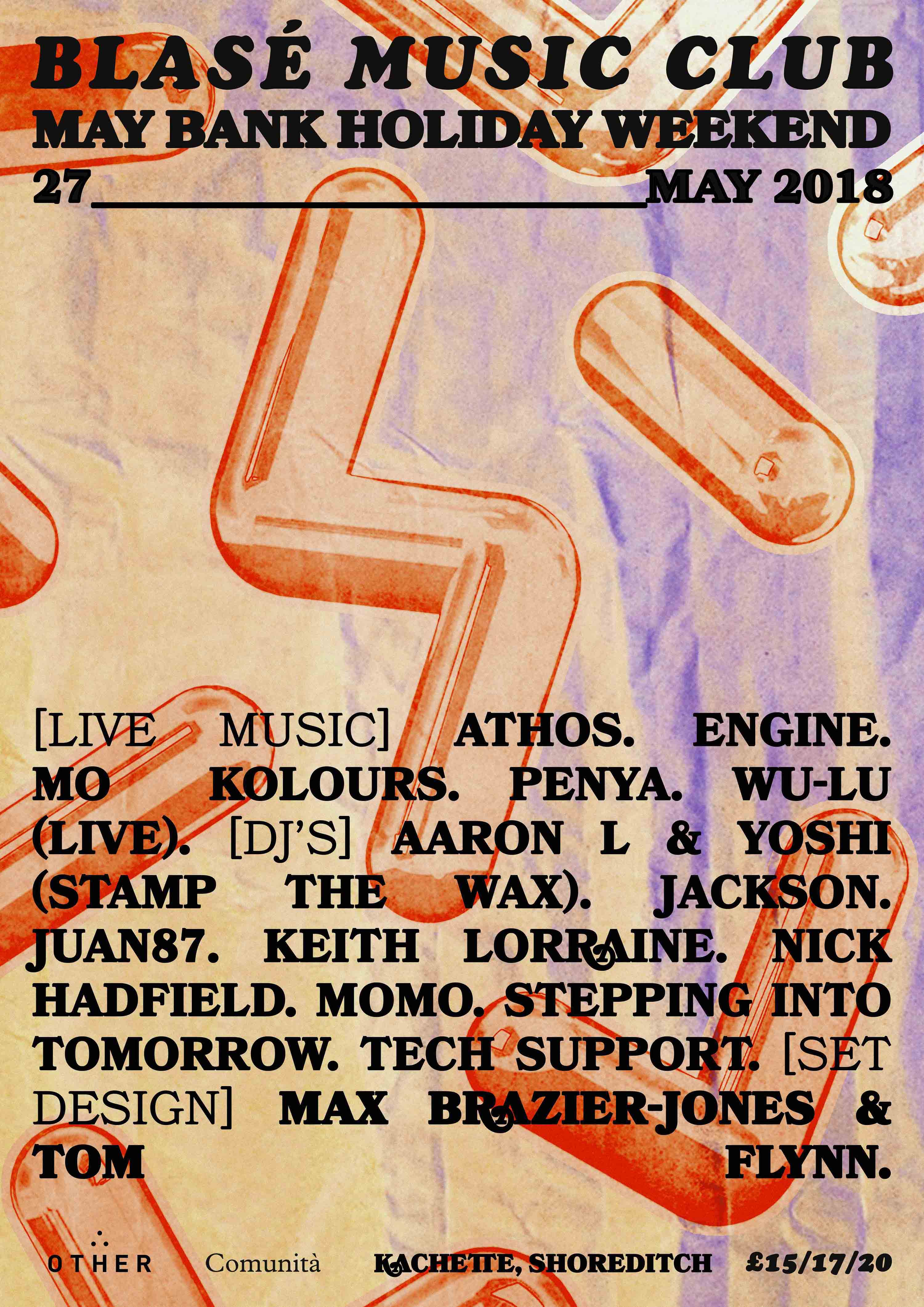 MO KOLOURS
We're immeasurably excited to announce the inimitable Anglo-Mauritian producer, singer and percussionist Joseph Deenmamode aka Mo Kolours. Raised on the traditional sega music of his father's Indian Ocean homeland alongside records by the likes of Jimi Hendrix and Michael Jackson, Kolours effortlessly weaves Hip hop, dub, soul and other electronic iterations to create tasty Erykah Badu & Theo Parish-esque grooves.

WU-LU (LIVE)
South London multi-instrumentalist & producer Wu-Lu joins us with his full band line-up. His jazz driven work with SAMPLED, an A/V study on the diasporic appropriation of the term 'World Music', put him on our radar a few years ago. He's been busy in his studio share with close friend 'Kwake Bass' and many others, recently releasing the single 'Jaybo' and planning more releases for 2018. Bring it on.

PENYA
Gilles Peterson recently named this 5 piece on BB6 Music as one of the 6 acts he's buzzing about and for good reason. Penya bring mighty afro-cuban grooves hot off the release of their sensational Super Liminal LP. Spiritual improvisations in percussion lend themselves to dance floor heaters.

ENGINE
Surfing in from the outer rim of Burley and noisily settling on the Meanwood Nebula, ENGINE continue to blaze an individual DIY trail in Leeds. The group combines pioneering production with songwriting of a bygone era. Having recently released a debut album and music video in late 17, they have built upon a live reputation which includes supports for Connan Mockasin, Infinite Bisous and C Duncan. Engine have received plenty of radio play from BBC, Radio X, NTS and more, with John Kennedy previously making 'Formulate A Plan' his single of the week. The band have another vinyl release slated for June. Watch this space.

ATHOS
As core members of the BMC crew, Athos will be fleeting their ever malleable and evolving collective with their genre crossing compositions. With a strong emphasis on improvisation, their 'Alternative Folk' sound is quietly developing its clasps, into a force to be reckoned with.

//// DJ SETS ////

Aaron L & Yoshi (Stamp The Wax)
Jackson
Juan87
Keith Lorraine
momo
Nick Hadfield
Stepping Into Tomorrow
Tech Support

Set design by Max Brazier-Jones & Tom Flynn.
Projections by Luke Laichena & OTHER Syndicate
Hot food served all day.
Don't be a wally.