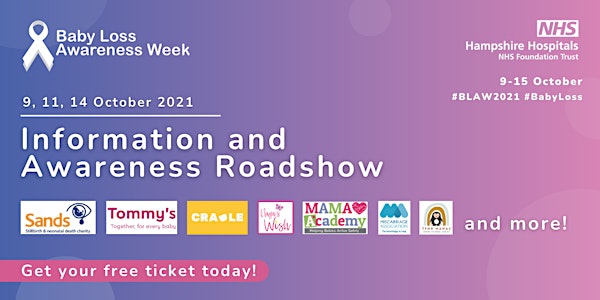 BLAW2021 - HHFT Information and Awareness Roadshow
HHFT - Roadshow for Baby Loss Awareness Week 2021
About this event
Come along to any of our events or join us online to see interviews with our guest speakers and have the chance to ask questions in real time.
Learn about what all these charities and organisations do across all different types of baby loss and help us to fundraise for our very own Hampshire Hospitals Charity 'The forget me not Fund'.
Don't miss our give aways, plenty of cake and a chance to meet some of the people behind these wonderful organisations. Book your free ticket for today!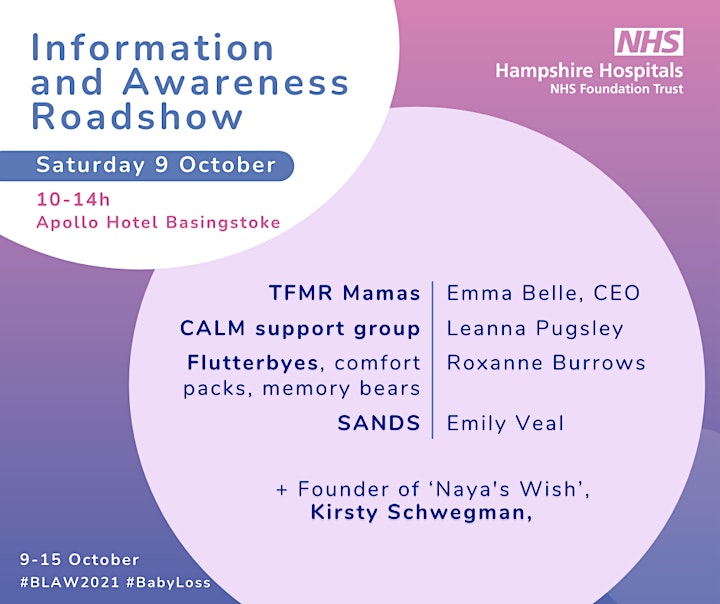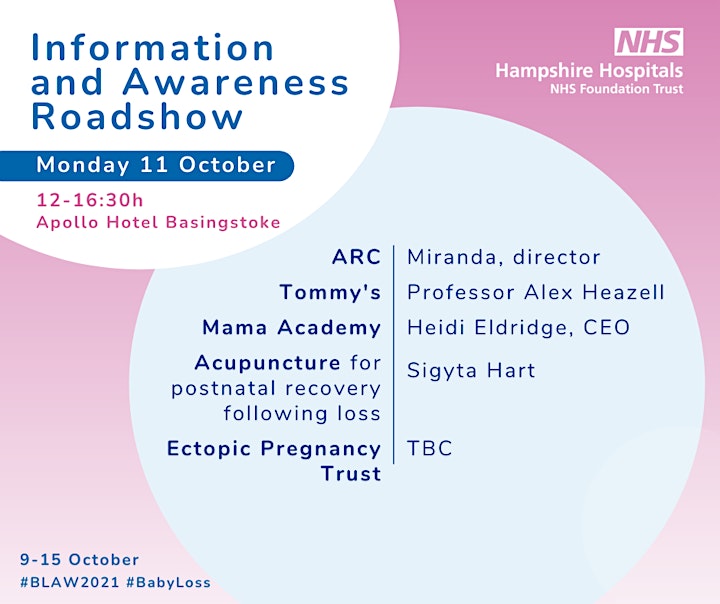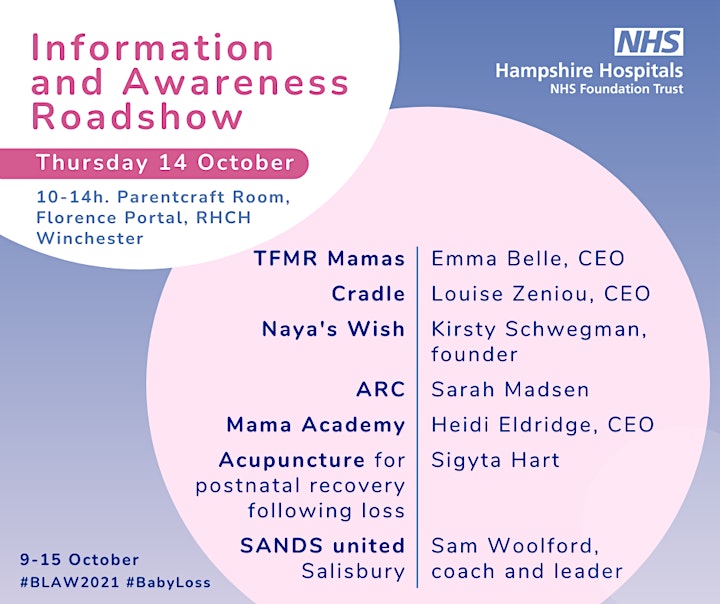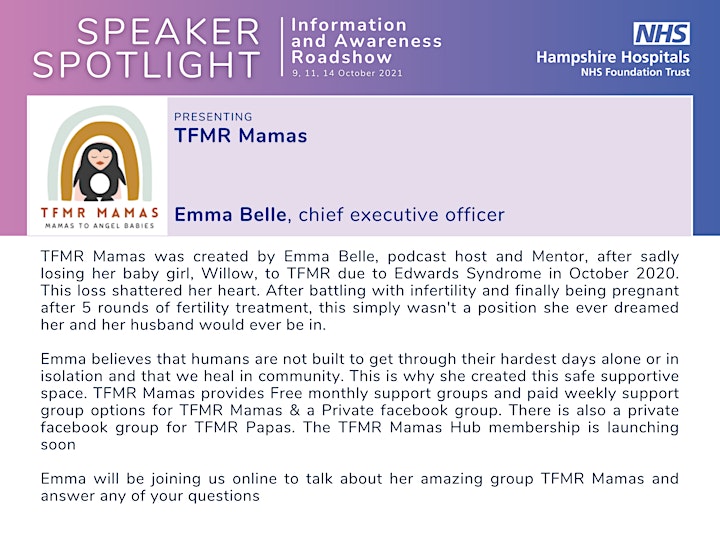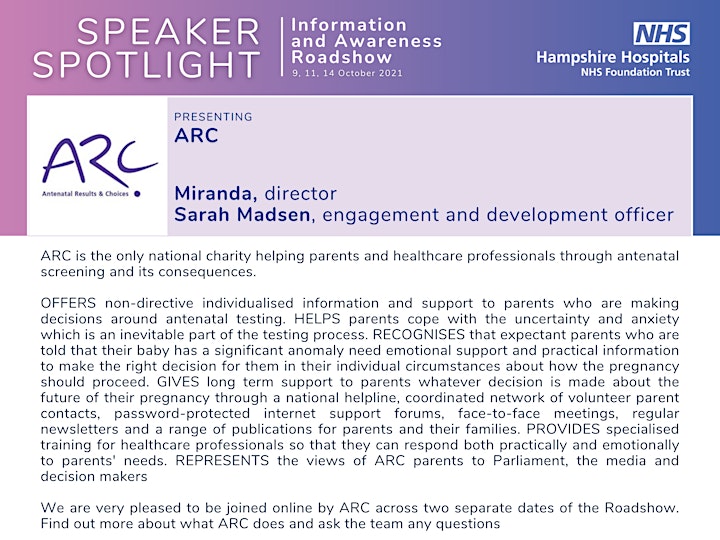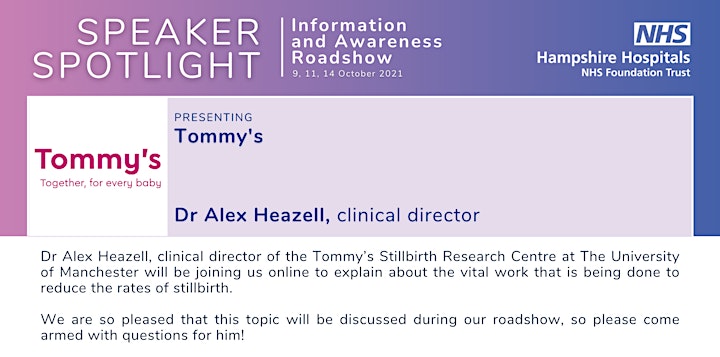 Organiser of BLAW2021 - HHFT Information and Awareness Roadshow