Event Information
Refund Policy
Contact the organiser to request a refund.
Eventbrite's fee is nonrefundable.
About this Event
Want to feel motivated, inspired and equipped to move forward with your business goals?
Want to get top tips from experts in the field of business, motivation, anxiety, cyber crime, branding, engaging with your audience, diversity and equality?
Then you need to book your ticket for the Blazing Business Summit.
To get these speakers all in one place for one event is special so grab this opportunity to see these amazing industry experts so book now as this will be a sell out event.
A bit about our speakers and their talks:
Jacqui Kemp - Silence The Inner Critic For Business Success
Jacqui Kemp is a Mental Health Consultant for Mid-Sized SMEs and Multinationals. She is a business leader in improving business profitability through your people.
Jacqui helps senior leadership teams to assess the risk of poor mental health in their business and provides a tailored programme of training to significantly reduce the risks identified.
She focuses on building resilience within your people inside a business, so that they people can perform at their best and the company can achieve its best.
The cost of not addressing mental health issues in your workplace is approximately £1500 per employee.
One area that is key within business is mind-frame and the getting rid of that little voice that is always ready to stop you from achieving your full potential and is at the root of many cases of work related anxiety.
Jacqui will be giving us some great ways to not only recognise that nagging inner critic but to also prevent it from holding us back.
Paul Newton – I Can Steal Your Stuff - You may have the best security systems in place but I can hack the people in your organisation!
Through his amazing illusions Paul Newton delivers laughs alongside the real sobering message about how hackers and cyber crime experts can get hold of your data and cause some very costly havoc to your business and personal life.
Paul has spoken on some huge stages for some big brands. He has even used his 'Mental Theft' techniques to demonstrate to the British Army that he can get peoples data from them even when they think he cant.
Paul makes cyber security a very real and scary subject. You know there are people trying to steal your information, you just don't know how they do it.
You may have the best security systems in place but Paul can hack the people in your organisation and has demonstrated many times that its not all about high tech, it's about people.They're either the weakest link, or your strongest defence. It's your choice.
Paul delivers this message in an engaging and fun way but you will be left with no uncertainty of the real damage cyber theft can cause you and your business.
Chad Marshall-Lane - Inclusion, Diversity and Acceptance
Chad Marshall-Lane is a successful freelance trainer in Health and Social Care, with over 25 years' experience working with both adults and children. He is passionate about ensuring that inclusion, diversity and acceptance is at the heart of what he delivers.
Chad specialises in LGBTQ+ as well as Equality and Diversity for everyone. He liaises with companies to ensure that their Equality and Diversity policies match their ethos as well as delivering training in this area.
As a speaker Chad has spoken to large groups explaining the importance of being more accepting in our ever-changing society. He uses his own lived experience of discrimination to ensure that people understand the importance of Inclusion, diversity and acceptance for everyone.
Chad will talk about issues faced by the LGBTQ+ community and how important it is to be accepting of everyone. Hate crime for all nine protected characteristics have risen especially since 2016. Chad will explore these statistics to emphasise how important it is that our society is more accepting of everyone.
Jodie Philpotts – From Blah, Blah, Blah To Blazing Hot Action Taker
Host and speaker Jodie Philpotts will get you thinking about what blah blah blah excuses or reasons you have been using that are holding you and your business back.
As a single parent who has suffered from depression and anxiety after some truly traumatic life events she knows how important taking real action is in day to day life but in this talk she hammers homes the importance of taking real action in business to ensure you thrive.
Jodie set up her business up without a penny in the bank or any financial help. With a business card, self belief and an unrivalled amount of passion to help others be the best and achieve all they wanted in their business she set up Blaze Monroe Associates.
During lock down Jodie's clients have seen their businesses and brands go from strength to strength. Results during this time have included a 41% profit increase for a new client after just a few weeks of working with Jodie.
Jodie doesn't believe in the 'comfort zone' and is more than willing to kick you out of yours and take your spark from a flickering ember to a blaze of glory.
Asha Thornton-Clearwater - How To Go From Zero To Hero With Your Content
Asha Thornton-Clearwater shares her top tips to bring out your inner storyteller and attract new business. With her down-to-earth and fun approach this experienced content coach and mentor helps businesses cut through the noise and get real with their messages.
As a former journalist, editor of Tweeting Times, blogger and networker Asha really knows her stuff and can bring the writer out in everyone. She is allergic to spin and jargon and loves to help you uncover your powerful, unique story to create engaging content to help grow advocates for your brand.
Ian Dickson - From Lock Down To Bounce Back - How to thrive when things get back to normal
20 great tips, ideas and advice that will not only get you and your business through these challenges time but also ensure you are best placed to thrive and enjoy the opportunities when the bounce back comes.
As the Highly commended Business Personality of the Year - Business Excellence Awards 2016, Ian Dickson is an international business speaker and multi award winning business expert. Based in Portsmouth, Ian has spent the last 15 years helping local business owners to become healthier, wealthier and happier.
Is this useful to me? - If you own and run a business the short answer is simply YES - It really doesn't matter whether your business is flourishing or struggling during this Pandemic COVID-19 lock-down. With 20 business tips being shared, we can guarantee there will be something in here for any business owner working through 2020 and beyond.
Everything here is designed and created with the SME business owner in mind. Whether you are a business start-up, a sole-trader under the VAT threshold or a medium sized business employing numerous staff and turning over several million pounds a year there will be something of value for you here.
This presentation is guaranteed to be fast paced, energised, relevant, and full of practical ideas, all delivered in an upbeat and fun way.
Taz Thornton – You Can't Create A F*cking Personal Brand
Taz Thornton, award -winning coach, best-selling author and 3 x TEDx speaker knows a thing or two about personal brand.
Fresh from being names as one of the top 50 women in marketing across the globe, and one of the UK's most inspirational business women, Taz is coming to whip us into shape as only she can.
Expect a lively, two-way conversation with The Pink Powerhouse, covering everything from what to say and how to show up power-fully to how to grow your audience and get beyond your own BS that's holding you back.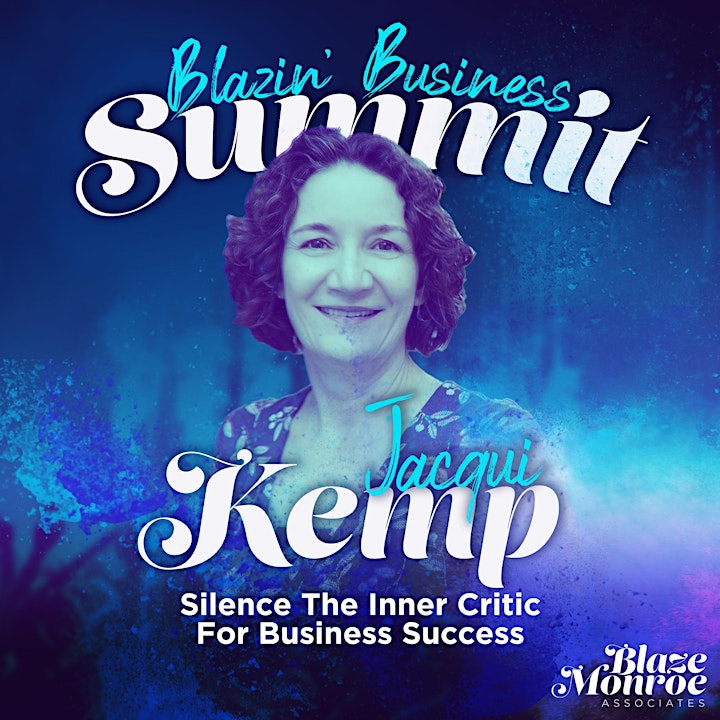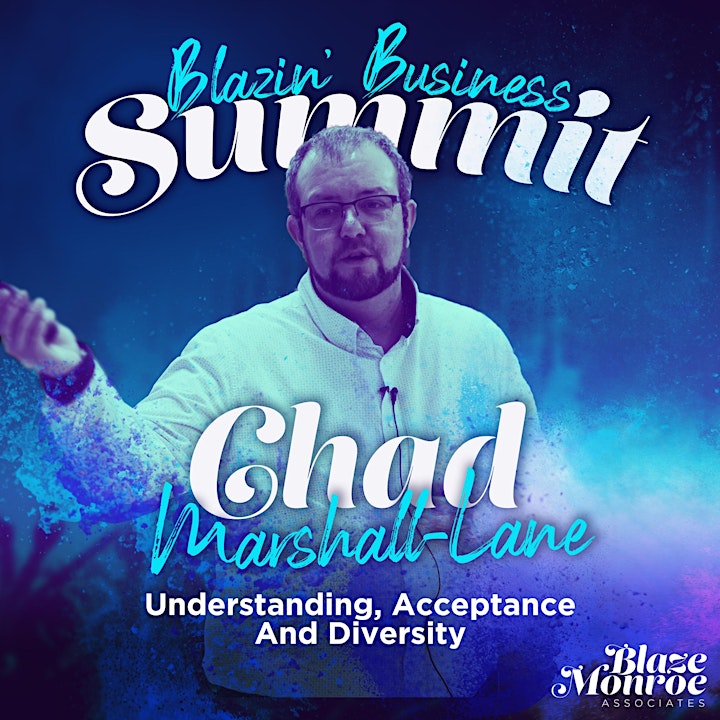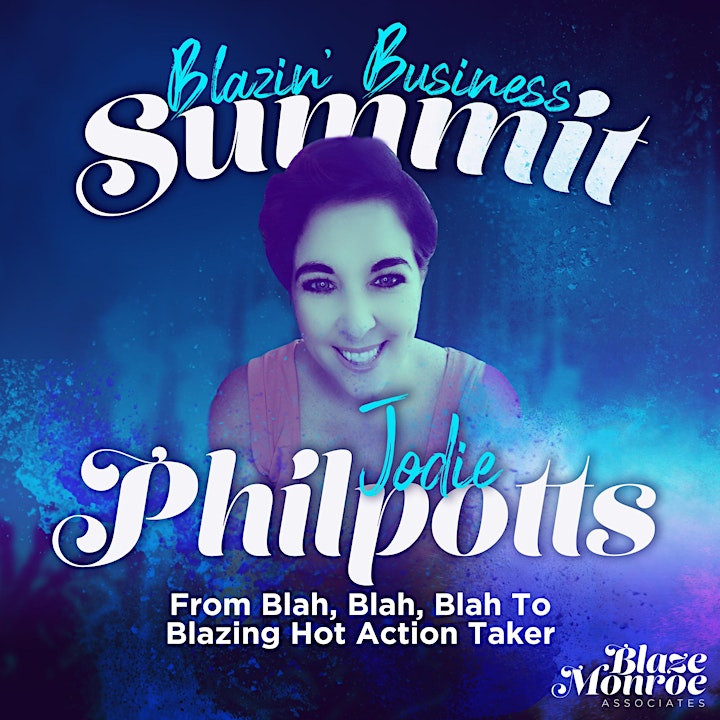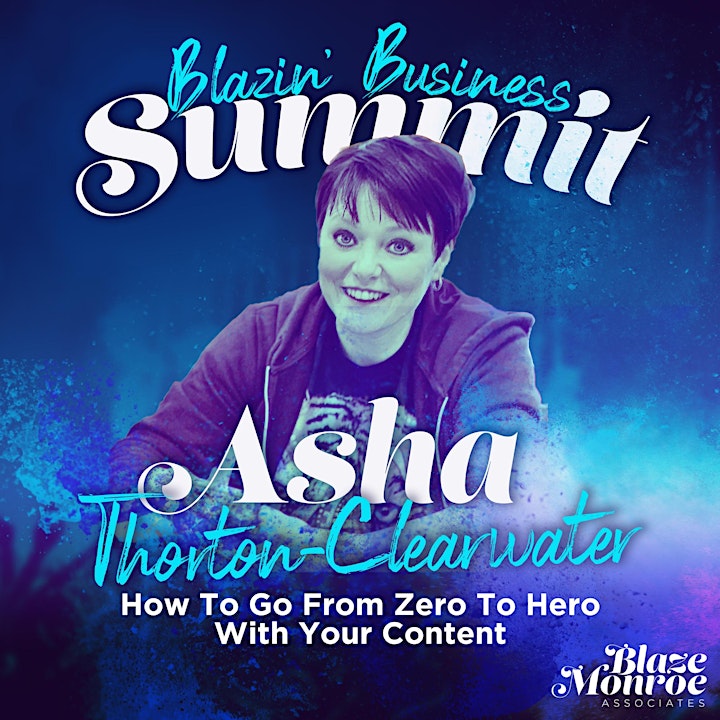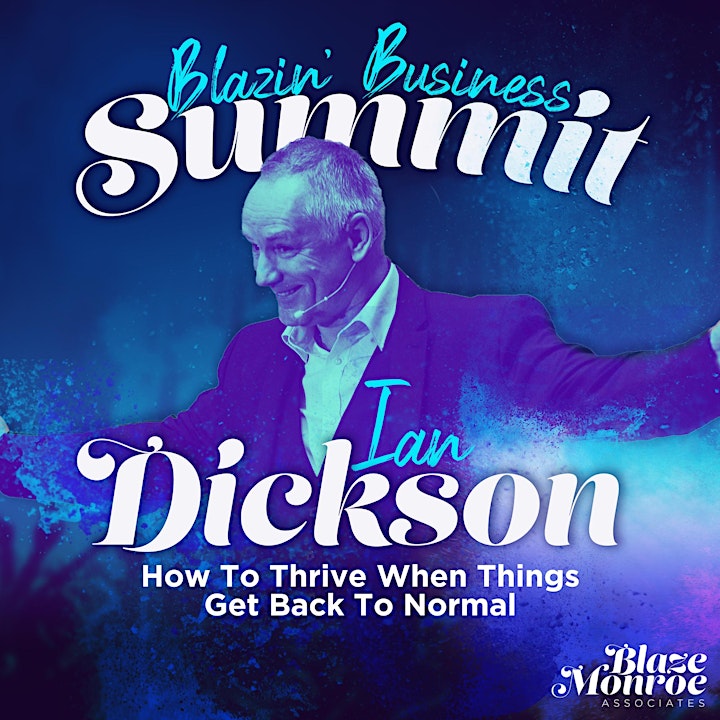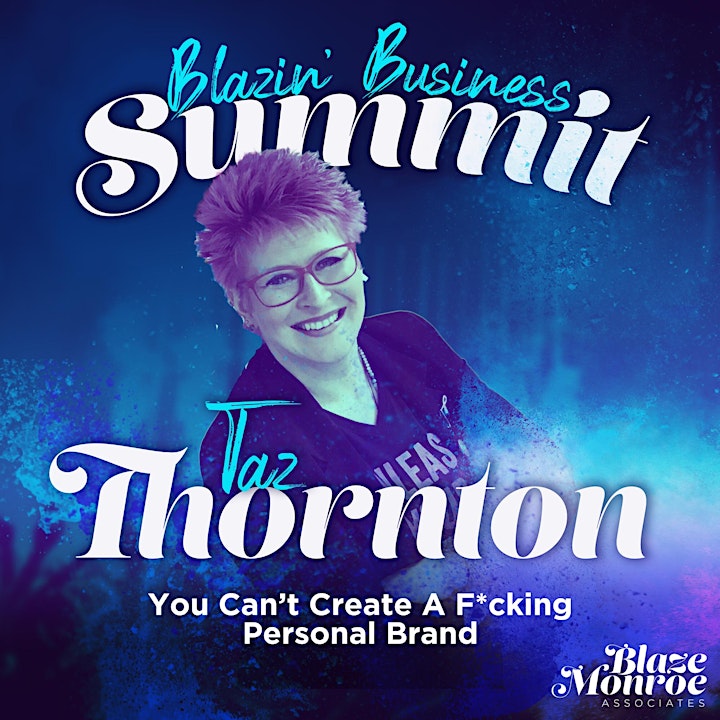 Date and Time
Location
Refund Policy
Contact the organiser to request a refund.
Eventbrite's fee is nonrefundable.