Please join us on Monday 5th July from 10 till 4 - entry is free to all.
About this event
We would be delighted if you could join us for this year's BLC summer conference. There has been a seismic shift in the way we use technology in education since the global pandemic.
This conference will discuss ways in which we can harness the digital lessons learnt over the last year and use them to further evolve our digital practice and seek out new opportunities.
Agenda:
10:00 - 10:30: BLC Updates and Learning Impact Award
Amy Hollier and Matt Beck
Join us for updates about the BLC, as well as the announcement of the winner of the BLC Learning Impact Award 2021!
10:30 - 11:10: Compassion, Originality, Responsibility and Empathy
Chris Woods and Scott Hayden
Sharing examples of how Basingstoke College of Technology has helped all students develop their CORE skills to prepare them for university and the workplace. This session will have a focus on how digital tools have been used to develop and augment teaching, learning, and assessment across all subjects - both in class and online.
11:15 - 11:55: The Blackboard Learning Experience Platform
Nicolaas Matthijs and Dominic Gore
This session will outline Blackboard's Learning Experience Platform, the advanced pedagogy thinking behind it, and the vision for Learn Ultra characterised by 5 key pillars, describing how it is the best platform available today. It will cover Blackboard Learn Ultra, Collaborate, Ally and Data, as well as the best in class integrations including Microsoft M365 and Teams.
12:00 - 12:30: Inspiring the First Cloud Generation
Andrew Bettany
Modern, digital skills are vital - there are plenty of legacy IT skills in the current workforce. But there is a serious shortage of skills in, technologies such as Cloud, Data, AI and Block Chain. Let's see how Microsoft Learn is helping to fill the gap.
12:30 - 13:00: Re-Imagining Education Through Maker-Spaces and Emerging Technologies
Bridgette Bennett, Anne Scrimshaw and Ben Haddock
Since opening in 2015, Sandwell College's Fab Lab has created a Makers Space where "ordinary people of all ages and backgrounds can make extraordinary things." The West Midlands Combined Authority has recently funded the FabLab to extend its remit and develop an 'Emerging Technologies Demonstration Site'. Launched in January 2021, the Emerging Technologies Demonstration Site will have engaged approximately 3,500 stakeholders by the end of 31st July 2021. In this session, the FabLab team will tell their unfolding story and discuss their activities to date, including their recent work on developing new and effective assessment methodologies using 'smart glasses' technology.
13:00 - 13:30: Lunch
Take a moment to step away from your screen, enjoy your lunch and refresh ahead of our exciting afternoon sessions.
13:30 - 14:15: Education 4.0: A Vision of the Future of Education
Deborah Millar
Education 4.0 aligns itself with the emerging fourth industrial revolution. A revolution that focuses on smart technology, artificial intelligence, and robotics. To ensure we are successfully preparing our learners for Industry 4.0, we need to evolve with the times and align our teaching and learning methods with the skills needed for the future.
14:15 - 14:45: 5 Ways to Transform Education with Microsoft 365
Esam Baboukhan and Peter Kilcoyne
In this workshop Peter Kilcoyne and Esam Baboukhan will demonstrate 5 simple tools, techniques, and applications to enhance teaching, learning, retention, assessment and content within the Microsoft 365 edusystem.
15:00 - 15:30: Breakout Sessions - Choose One
Choose a breakout session to hear about your choice of inspiring projects, tools and resources or content development tips.
Innovating in FE: The Story of Marco - Pete Dunford
In July 2019, Pete applied to join the Google for Education Certified Innovator program. Little did he know what a career-defining roller-coaster ride he was about to embark on! Join Pete for this half-hour session, as he guides you through the journey he's been on, explores the lessons that have been learnt along the way, and introduces you to Marco - the writing-support app that Bridgend College is releasing as a consequence of that decision.
SCULPT for Accessibility - Helen Wilson
Worcestershire County Council aim to be a digitally inclusive council and part of that is educating their workforce to be digitally accessible. They developed SCULPT for Accessibility as a workforce approach to lay the foundations of accessibility awareness and the basic skills to produce accessible content. SCULPT came out of research into digital literacy and digital accessibility. The presentation will take you through the journey and examples of how they developed SCULPT, embedded it as part of their mandatory learning expectation for all new starters and existing staff, and their plans for next steps.
Introduction to Audactive: Creating Conversational Content - Geoff Elliot
Audactive is a new teaching and learning tool that creates interactive content that speaks to the learner and the learner and add their own voice. Audactive content can be delivered through its own app, through a browser or as SCORM. Learn more about how to use this powerful learning tool.
Content Development Tips from the BLC - BLC Developers
This session will offer a number of tips and tricks for those wanting to develop their own digital content. The BLC Developers have significant experience in developing digital learning resources using a range of different digital tools and will be sharing best practice around design, content building and software use.
15:30 - 16:00: Elements Blended Learning Model
Matt Beck
This session will introduce the new blended learning model that has been introduced to Heart of Worcestershire College. Elements will replace the old SOLA (Scheduled Online Learning and Assessment) model that was introduced to HoW College in 2014 in response to the FELTAG report. The new model encourages the development of contextualised 21st Century skills and collaborative online working.
16:00: Q&A and Conference Close
Ask your questions of our speakers before the conference comes to an end.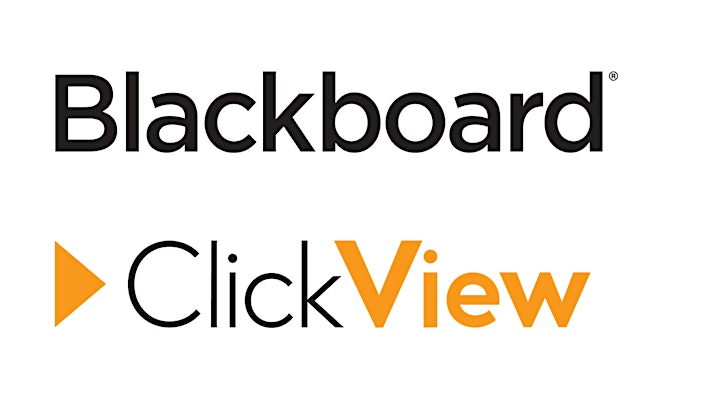 Organiser of BLC Summer Conference: Digital Evolution
Heart of Worcestershire College has delivered a blended learning curriculum for over five years. One of the main challenges to this has been the sourcing of good quality learning resources specifically developed for the Further Education (FE) sector. From experience, we have found that the most effective way to create appropriate resources is through a co-development process where the costs and expertise are shared across the partnership.