Description
We invite you to share an unforgettable three-day learning experience with five leading members of Styleitaliano.
Walter Devoto, Angelo Putignano, Jordi Manauta, Stefan Koubi and Louis Hardan, would like to introduce you to Bleach Bond, the first International event organised by Optident in conjunction with Styleitaliano.
Bleach Bond is a once in a lifetime opportunity to take part in an exciting educational & social event set in the stunning Balearic island of Mallorca at the OD hotel in Portals.
You will have the chance to spend quality time with the leading members of the Styleitaliano Opinion leader group, and learn about the latest restorative techniques and procedures.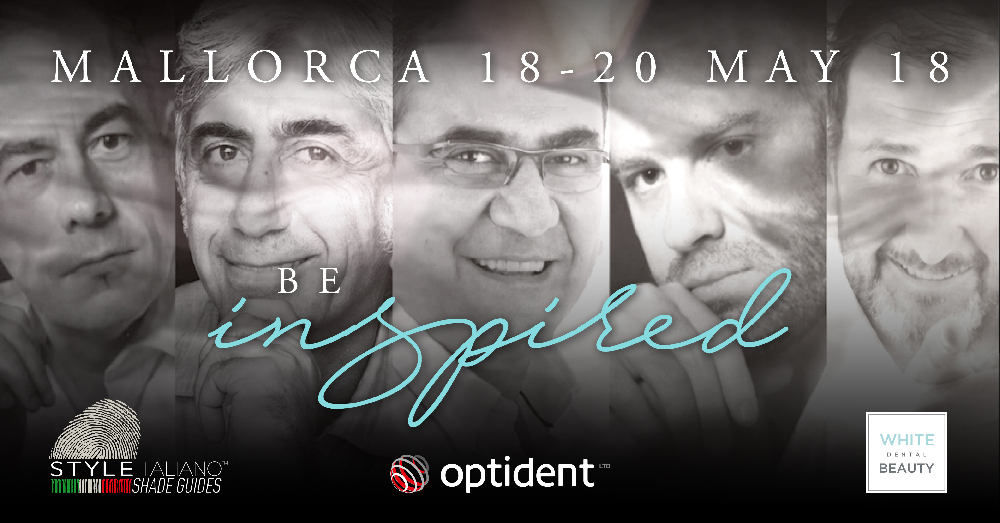 Styleitaliano was founded by Walter Devoto and Angelo Putignano. It is more than a group of dentists or a technique. It's an 'idea factory', a philosophy, an education project, a research group, a circle of lecturers, a website and a Facebook community with 160,000 followers. Styleitaliano has developed – among many other things – four restorative techniques, 13 high-end products in collaboration with different companies, many clinical and research papers, and an innovative training centre in the beautiful landscape of Portofino in Italy. Every project is based on friendship, hard work and inclusivity.
Beauty is created by simplicity and backed by science.
When: Friday 18th May - Sunday 20th May 2018 inclusive
First Class Hospitality provided by Optident
This event includes 3 nights accommodation & full hospitality @ OD Hotel Portals or the H10 Punta Negra Hotel, Mallorca, please check ticket options for your choice of room and venue.
LIMITED TICKETS AVAILABLE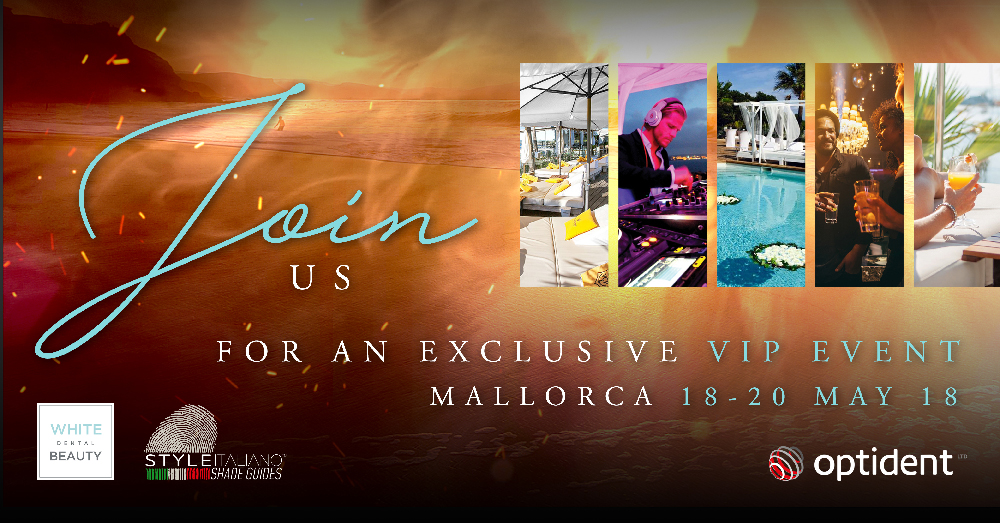 FRIDAY EVENING 18th May 2018 - White Dental Beauty Welcome Party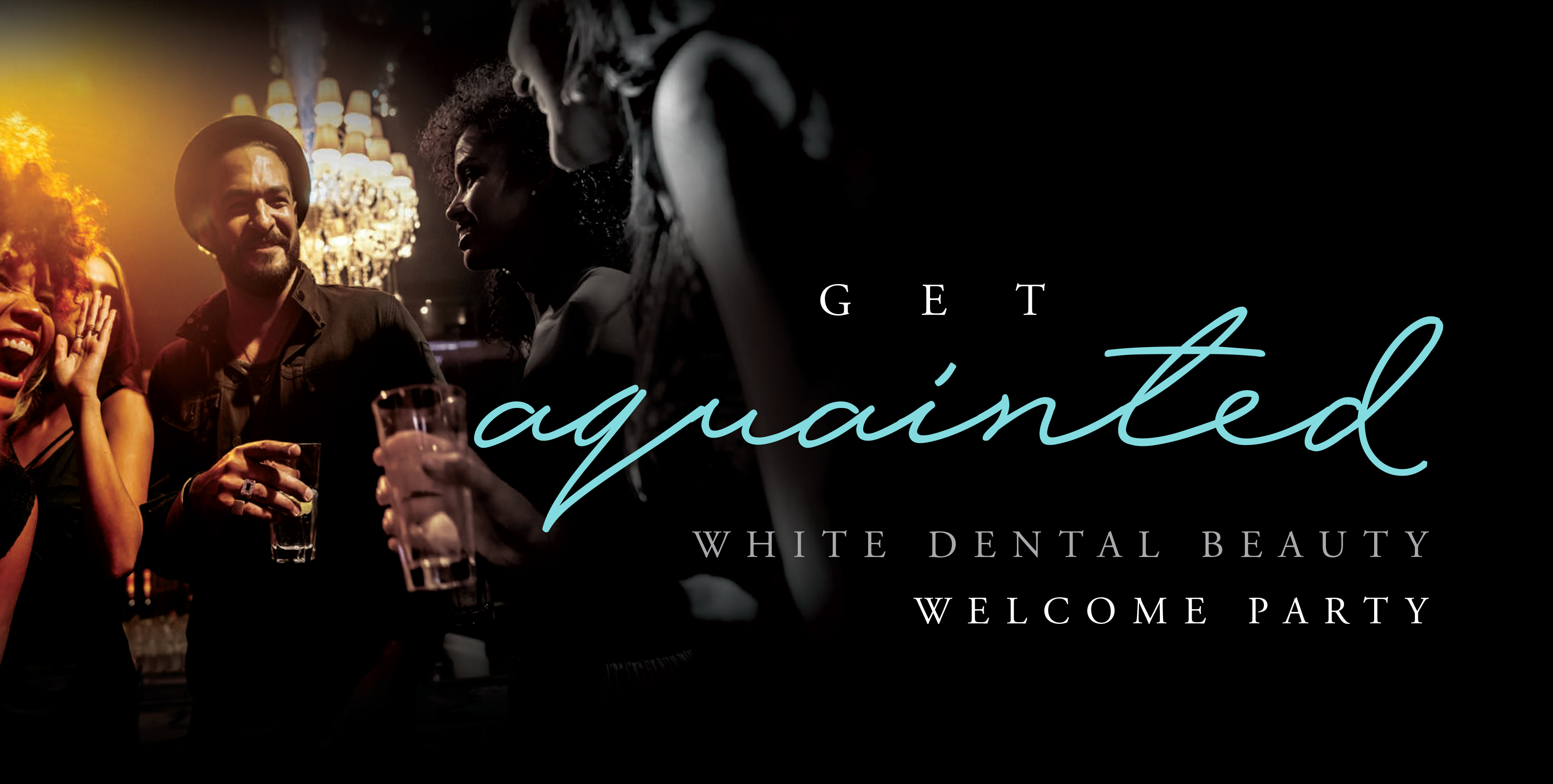 We request the pleasure of your company at the White Dental Beauty Welcome Party, situated at the fashionable Wellies, Portals Harbour. Join us from 20.00 for drinks, canapes, music and mingling. Partners and Guest ticket holders welcome*
SATURDAY DAY - Style Italiano Bleach Bond Conference - 19th May 2018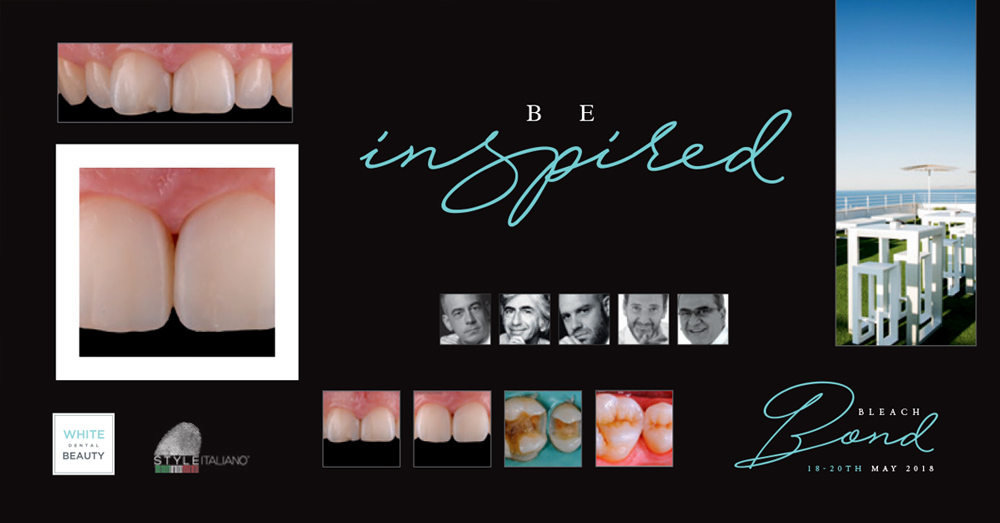 Walter Devoto: Whiteology: Restoring a healthy smile in our daily practice
The golden rule is to be repeatable – and that means to know and master a method, believe in it, carry it out faithfully, and use it every day. That is the only way to anticipate a great result and/or correct it if something goes wrong. By mastering simplicity, we can explore the complex. Patients love white teeth; whatever material we choose to use to restore, learn how to offer the bleaching winning recipe.
Angelo Putignano: Simplifying the creation of beautiful composite restorations
The presentation will discuss the fundamentals required to accomplish a pleasing, functional and long lasting aesthetic outcomes: treatment plan, team collaboration, understanding of the patient's needs and selection of restorative materials. A myriad of factors affect the aesthetic and functional outcome of complex cases. Properly addressing those factors will facilitate the achievement of a predictable and successful prosthetic rehabilitation.
Jordi Manauta: Bleach & Bond the fundamentals of case selection & managing patient expectations
Bleaching is no longer a vanity driven procedure. Bleaching means health and beauty. For many years, the benefits of non-invasive techniques have been put to the test; creating amazing results, when the correct procedures are followed. Bleaching therapy generates countless happy patients, by diminishing and treating white spots. Revolutionary techniques, are allowing us to change the way we approach teeth whitening; measuring bleaching changes mathematically, without the need to be an expert in photography or colorimetry. We want to share our knowledge about teeth whitening; allowing your patients to understand that bleaching is a painless procedure. We also want to help you assure your patients that teeth whitening is not harmful for your teeth, resulting in an honest and satisfactory exchange.
Stefan Koubi: Guided Implant Placement - The full digital work flow from treatment planning to CAD CAM
Everyday dentistry must be simple, aesthetic, and guided to be accessible to all. In the field of aesthetics, practitioners are often faced with a variety of challenges. Whatever the level of case difficulty, dentists should have a mind much like an architect; meticulously planning before attempting any practical work. For example, a case presenting with extreme worn dentition and aesthetic defects (where an implant is needed), requires a full guided protocol. Using the latest press technologies, analogic treatment planning can be utilised to highlight treatment, in a case presenting with severe worn dentition. Technologies can also be used to further fix an implant case, by making use of digital workflow associated with CAD CAM material. Irrespective of the technology used, the clinical steps are driven by the final design, resulting in a precise outcome based on predictive planning. Everyday dentistry is becoming simple, guided, aesthetic and more and more digital.
Louis Hardan: Mobile Dental Photography (MDP) A new era of dental documentation and communication
The purpose of this presentation is to demonstrate the phenomenal potential of smartphone cameras, when creating high quality dental images; and to present how to use innovative new technology, Smile Lite MDP. Smile Lite MDP is a very simple device, designed for use in mobile dental photography; allowing the user to drastically improve the quality of any photo taken on a smartphone. Well taken dental photos are an asset to any professional, assisting with daily documentation and communication in the practice. We have ensured all our techniques are feasible, teachable and repeatable, helping dentists to overcome the daily challenges they face in their everyday practice.
CPD = 8 hours - Learning Outcome (C)
The Bleach Bond Conference will take place at OD Hotel, Portals. Registration begins at 9.30am followed by five engaging and inspirational talks from the founding team members of Styleitaliano. Continue thought provoking discussions over a delectable networking lunch at the hotel Sky Bar from 2.30pm - 4pm. Full VIP ticket holders only*


We are all social beings as well as individuals ...Its time dress up and let your hair down!
SATURDAY EVENING - White Dental Beauty Social Party 19th May 2018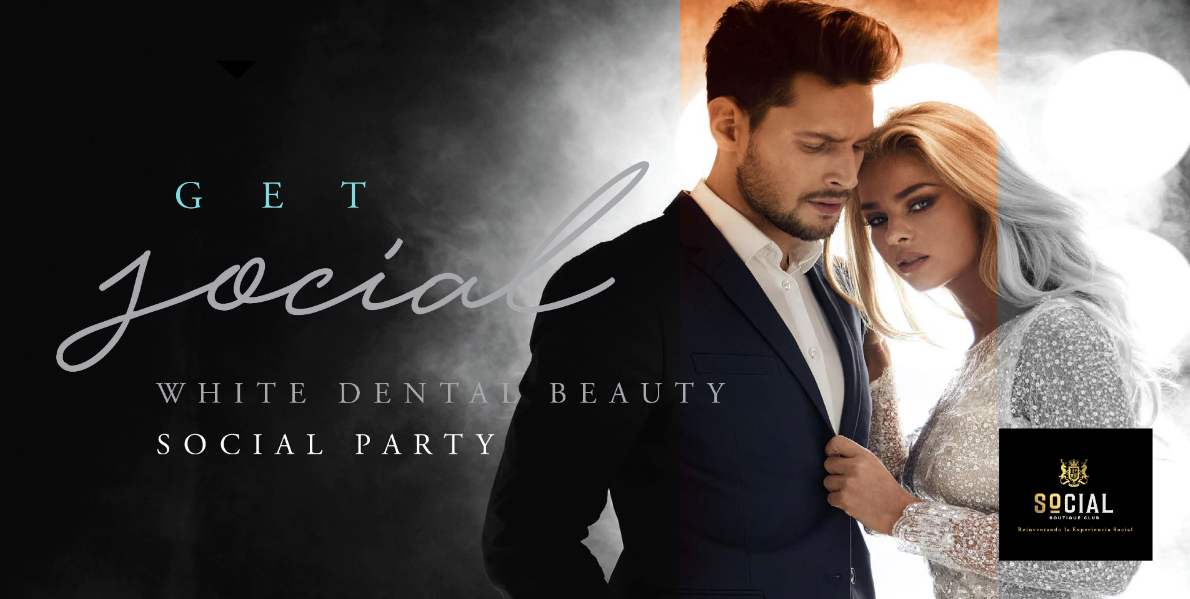 White Dental Beauty Social Party is located at the brand new VIP Social Boutique Club, Palma privately hired by us, to give you a first class experience. Drinks & Canapes on the Terrace, VIP Club entry, Champagne reception and surprises - 20.00 til Late. Partners and Guest ticket holders welcome*
Dress code: Elegant
Gents - Black Tie / Smoking Jacket
Ladies: White Chic


SUNDAY - White Dental Beauty Brunch - 20th May 2018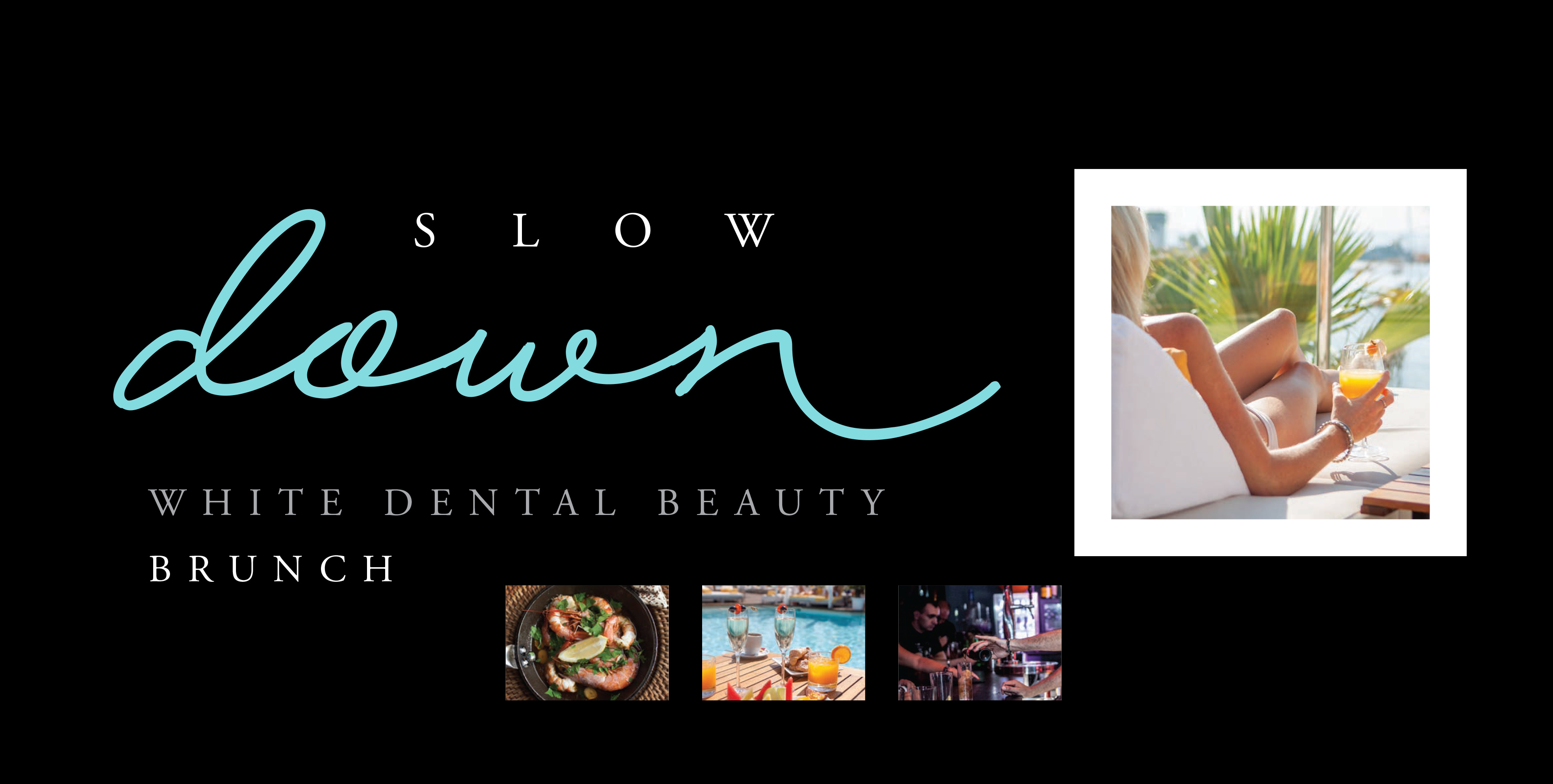 One of the hippest things to do on a Sunday in Mallorca is relax at a beach. Along with the Styleitaliano team, you and your guests can unwind and socialise. We have handpicked one of the best venues on the island for your exclusive use. The White Dental Beauty BBQ Brunch is located in the sassy Mood Beach Bar, Portals , accompanied by DJ and Sax, this afternoon from 1pm - 4pm promises to ease your soul and regenerate your mood. The night is yours...
*Partner and Guest ticket holders welcome
Surround yourselves with those that inspire you, take yourself away from the everyday and be part of something sensational.
*Guests and partner tickets are available from 750 euros when a full VIP ticket is purchased.
This event includes 3 nights' accommodation at either the OD Hotel or the H10 Punta Negra Hotel, Mallorca, please check ticket options for your choice of room and venue.
The OD Port Portals, is perfectly situated close to the luxurious yacht harbour with its first-class restaurants, bars and boutiques. Located in the very heart of the Bay of Palma, Puerto Portals is the most prestigious nautical and leisure complex of the Mediterranean. The OD combines good location, excellent service with retro glamour.
The H10 Punta Negra is situated in its own tranquil gardens, footsteps from the crystal-clear water, with its secluded coves. Only 5 minutes by car to Portals Harbour and the OD, this hotel offers easy access to both, with peaceful escapism from the hustle and bustle when desired. Its recently refurbished rooms, carefully selected cuisine and Despacio Beauty Centre give it that extra feeling of finesse to enhance your stay.
Flights are not included. For any additional requests, dietary requirements, or ticket amendments please contact us. courses@optident.co.uk + 44 (0) 1943 604400
Please click here to be directed to the European page
FAQs
What are my transport/parking options for getting to and from the event?
Flights are available from most UK & European airports. A taxi from Palma airport is typically 25 minutes journey and around 30 euros
Can I extend my stay?
Yes, we can arrange an extended stay in your chosen accomodation and assist with any special requirements
How can I contact the organiser with any questions?
For any additional requests, dietary requirements, or ticket amendments please contact us. courses@optident.co.uk + 44 (0) 1943 604400