Description
MiM2012 an exceptional forum for people like you who are making mobile happen in their businesses:
· The speakers are leading the mobile charge in their business – you hear real life stories, not endless vendor pitches.
· The participants are 'Doers' with budgets – companies are actively implementing mobile, investors invest, business gets done.
· The MiM Award showcases filtered emerging businesses with exciting, thought-provoking ideas about how mobile will change your business.
MiM2012 is a cross-sector forum for mobile decision makers - retailers, brands, agencies, publishing, media businesses and financial services companies learn from each other and share best practice in the lightning fast environment of mobile. We showcase promising disruptive mobile businesses so you can be inspired or frightened by the speed of change.
Our mission is for every participant to leave with at least one meaningful action to implement in their business - and contacts to make it happen.
Take your favourite conference experiences, remove annoying bits, make more time for good stuff. The best, most thought provoking content, the people you really want to talk to, the conversations you want to have – that's what MiM2012 is all about.
Themes and topics covered by exceptional speakers from exceptional companies include:
· What every CEO needs to know about mobile.
· What can leading mobile enabled companies across sectors learn from each other?
· What role does UX, psychology and human behavior play in maximizing the value you get in mobile?
· What do you need to know, and what can you ignore, in the world of m-commerce and mobile payments? (Turns out you can ignore a LOT more than the vendors will tell you…)
We've run MiM twice, it has sold out twice and the consistently excellent feedback from participants shows how valuable, and different, MiM2012 is. We hope you will take part.
If you want to get more involved with running MiM or speaking, we're currently looking for partners. Get in touch with Marcin Zaba marcin@thebln.com or call 07702 216 930. We can tailor partnership packages to meet your requirements and to suit your budget.

We're delighted to have the support of Rackspace and Twilio for this event.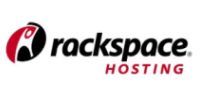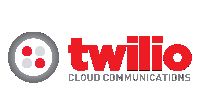 Organizer of BLN Making it Mobile Forum - MiM Forum