Description
2018 figures predict that UK has every chance to become a global leader in blockchain technologies and crypto economy. According to the research by the Big Innovation Centre, DAG Global and Deep Knowledge Analytics, British environment, given the attitude of the government and industry towards the distributed ledger system, is very favorable for blockchain companies to develop.
If these precdictions are intriguing enough for you and you are a Blockchain and Cryptocurrency entrepreneur actively seeking funding, then join us at the exclusive Blockchain and Cryptocurrency section of the Business Funding Show'19.
Here's a great opportunity we created for you:
- Exhibit amongst top UK funders and fast-growing Blockchain and Crypto businesses;
- Pitch your business from the main stage to selected panel of investors;
- Discuss your business with pre-vetted and most relevant investors in 121 settings;
- Bring along your colleague or partner to help handle multiple enquiries from attending HNWI and VCs;
- Take most of all activities, which will be available for you at the Show; and
- Benefit from a number of pre- and post-event marketing and media opportunities we secured for you.
Other Confirmed Participants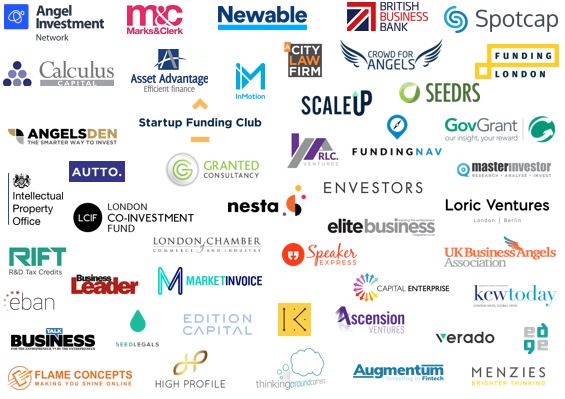 Organisers

The Business Funding Show is 70,000 strong network of entrepreneurs and funders. We're recognised for bringing top quality audience of key decision makers and leading industry experts representing funding and growth support organisations.
We also run the only funding exhibition in the UK & EU. Our next flagship show is the Business Funding Show'19 on Feb, 21st.
There you will be able to attend funders expo, learn from notable speakers, who are industry leaders, and discuss your business with the best-fit funders within 1-to-1 Investment Clinics.

Headline Sponsor:

Registration Sponsor:

Other Sponsores:

Exhibiting & Sponsorship opportunities for funders and growth-support institutions are featured here
Organiser of Blockchain and Cryptocurrency Funding @BFS'19