Description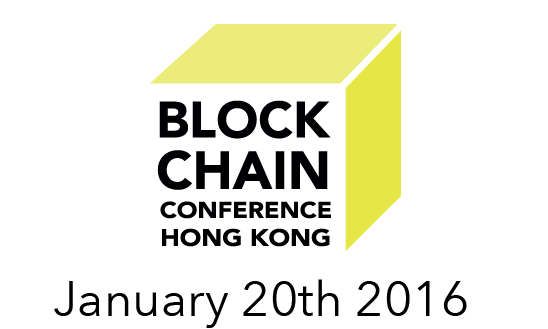 Fintech Worldwide and Simmons & Simmons are proud to bring you Blockchain Conference Hong Kong. blockchain or "distributed ledger technology" is changing the way financial services and other industries think about process, information and efficiency. Born as the backbone of Bitcoin and other cryto-curriencies, blockchain technology has been gain interest from enterprise and governments for its potential to save billions in trading, transactions, supply chain, retail, identity and security. THIS IS NOT A BITCOIN EVENT.
We've been running Blockchain Conferences, Hackathons and Workshops in London and New York. We're bringing our enterprise focused event to Hong Kong on January 20th 2016 and San Francisco on March 7th 2016.
Space is limted to 70 attendees, so book early to avoid dissapointment. This particular conference is intended for those interested in learning more about blockchain and the potential for enterpise. We will also run a brainstorming session with experts, allowing participants to generate ideas alongside experts.
AGENDA
1:30pm Arrival Time & Networking
2:20pm-2:35pm – Introduction:
Angus Mclean, Partner, Intellectual Property - Simmons & Simmons LLP
2:35pm – 3:00pm Blockchain Overview
Luis Carranza, Founder- Fintech Worldwide & Blockchain Entreprenuer
3:00pm – 3:20pm Blockchain for Financial Services Panel
Tak Lo, Techstars (moderator)
Anson Zeall, Co-founder - CoinPip
Alex Medana, CEO WIP - Solutions
George Wu, Director, Actuarial & Insurance Advisory Service - EY
3:25pm – 3:45pm Regulatory Environment
Ian Wood, Partner - Simmons & Simmons
3:50pm – 4:25pm Meet 5 Start-ups
Tallysticks
Remitsy
ObjectChain
Sparro
Otonomos
4:25pm – 4:40pm Short Break
4:40pm - 5:10pm Blockchain Brainstorm (break into 4 groups, each with at least one blockchain expert)
5:10pm – 5:30pm Present Blockchain Brainstorm Ideas (each group presents concepts in 5 minutes)
5:30pm – 5:35pm Closing Announcements
5:35pm – 6:15pm Networking