Description
We're excited to host the next edition of Bloomerama!
Bloomerama is an industry focused networking event series hosted by Blooming Founders, London's leading network of female entrepreneurs. Every month we focus on a different industry, bringing established players and new startups together.
Next Theme: Ethical Fashion
Please join us for an relaxed networking evening for everyone who is interested in Fashion and Sustainability.
We have 5 exhibition spots for businesses who want to exhibit their products, please book an exhibition ticket, if you'd like to showcase.
Bloom Gin & Tonic and snacks will be served throughout the event!
As always, this event has been created for women, but is open to all genders (and we mean that!).
The Agenda:
6.00pm - Doors open: Enjoy a drink!
7.00pm - Panel on starting a business in Fashion & Sustainability
7.30pm - Mingling, networking, drinks.
8.30pm - Close
OUR ETHICAL FASHION STARTUPS:
Arkitaip
Arkitaip is a lifestyle label based in London, born in Austria and raised under the Portuguese sunshine, inspired by the beauty of nature and the desire to explore the unknown.
As a mother-daughter duo, we create ethically produced swim- and resort wear made to empower you to feel beautiful inside and out without sacrificing our planet.
Eco-conscious clothing created from high-quality, natural fibers, thoughtfully designed and put together by hand, made to last and treasured for years to come.
For women, who appreciate the beautiful, yet simple things in life, seeking to create an authentic identity that expresses who they are and what they stand for. For those, who share the same vision: preserve the beauty of our planet, while living life to its fullest.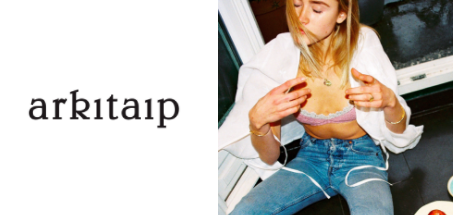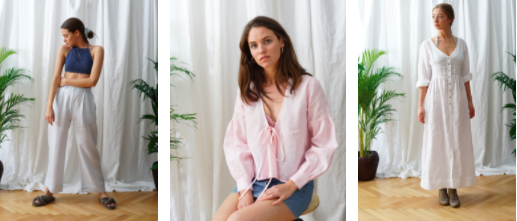 Sartors
Promoting natural fabrics within its collections that both breathe and move with the body is the first step in the Sartors design process.
Bridging the contrasts of vintage and contemporary designs quitely reinvents the idea of the classic silhouette. Observing the nature as it works to subvert and redefine the metropolis is a strong inspiration for the brand. Manufacturing its garments in UK is the essential direction to the Sartors brand.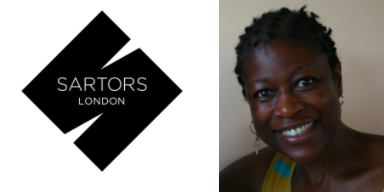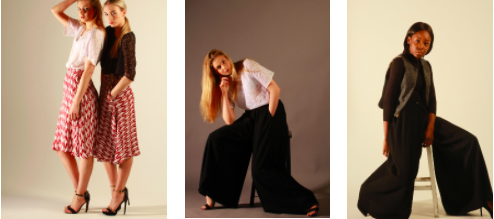 Wear The Walk
Wear the Walk was built to be different. Our clothes are different. Our customers are different. Our concept is different. But it's simple.
Pay a monthly subscription, hire items from the best independent luxury designers, and rotate for new ones when you want. Date night? We've got you covered. Dinner with the in-laws? Sorted. Big client meeting? We're all over it. We want to change the way women shop, the way clothes are worn, and most importantly the way women feel.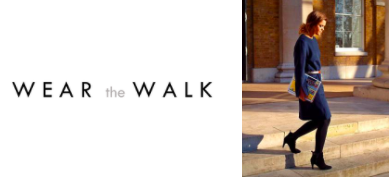 Bourgeois Boheme
Bourgeois Boheme is an independent London-based footwear brand for men and women making state of the art luxury shoes completely free from animal-derived materials.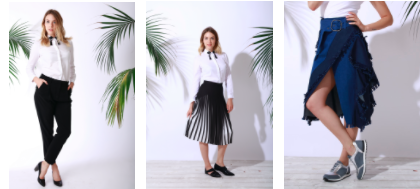 OUR EVENT PARTNER: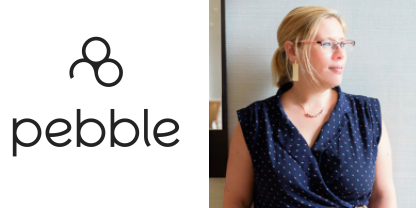 Georgina Wilson - Powell, Founder of Pebble Magazine
Georgina Wilson-Powell is the founder of Pebble Magazine . She's been a magazine editor for 15 years working with brands such as BBC Good Food, Lonely Planet Traveller and Time Out but now focuses on ethical fashion, sustainable living and slow travel. She works on content partnerships with people such as TOMS, Mamoq and other ethical fashion brands and has given talks for Wolf & Badger, London Food Link and many more.
Pebble is an award-winning digital magazine for people who want a stylish, sustainable life. Find out more at www.pebblemag.com
BROUGHT TO YOU BY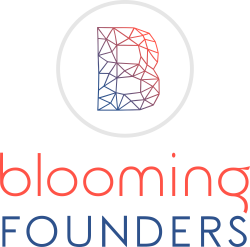 Blooming Founders is London's leading network of female founders. By signing up you agree to receive communication from us, but don't worry, you can unsubscribe anytime and we hate spam as much as you do! ;)
THE VENUE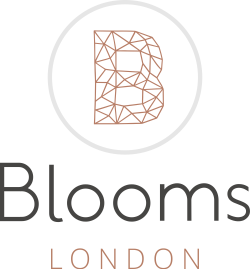 Blooms London is the home of Blooming Founders and London's first female-focused business club, an inspirational workspace and members club designed for female founders, but open to all genders. We offer ultra flexible access to workspace and highly affordable hire rates for meeting rooms, a workshop room, event space as well as access to a crèche and a personal training studio.