Description
Blooms Masterclass is a series of events that provide continuous learning opportunities to help entrepreneurs build and grow their businesses.
Topic of the week:
How Google Analytics & Paid Search Works


Why is this important?
You could have the most amazing product or service available, but if people cannot find it easily online, then you can be sure that you will not be able to sell a lot. You need exposure to gain traction.
One of the most effective and essential online marketing strategies that every business should take advantage of is paid search marketing.
Let's hear from our speaker on how Google analytics and paid search marketing can help startups build traction - and don't forget to prepare your one question to ask!
THE SPEAKER

Saija Mahon is the founder of Mahon Digital Marketing Ltd, an international, award-winning digital media agency that helps growing global businesses to achieve their sales targets by utilising advanced technologies and strategic tactics in the ever expanding online environment.

Mahon Digital Marketing specialises specifically in biddable media, website optimisation, search engine optimisation, content marketing, social media optimisation and PR activities, and currently employs 14 people in total.

Saija has also founded a Scandinavian business networking concept called The Caviar Club, which after 3 years of running, operates in Finland across 5 major cities.
Follow her on @SaijaMahon and @mahondigital
BROUGHT TO YOU BY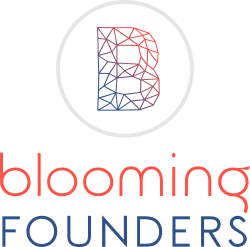 Blooming Founders is London's leading network of female founders. We are a platform offering networking opportunities, educational classes and events, and a collaborative coworking space where ideas transform into tangible businesses.
By signing up you agree to receive communication from us, but don't worry, you can unsubscribe anytime and we hate spam as much as you do! ;)
IN PARTNERSHIP WITH



Cocoon Networks is Europe's first financial investment consultancy and networking platform specialising in cross-border technology transfer between China and the European continent