Description
Welcome to the Bloomsbury Gallery Flower Lovers' Event.
Immediately after the Chelsea Flower Show, you can enjoy and participate in a week-long celebration of the beauty of flowers in the Bloomsbury Gallery.
This exhibition unites diverse botanical contemporary artists with interactive workshops. On display will be works from top botanical artists.
Learn the art of block printing or make your own signature perfume at our perfume workshop. Discover how to design a Japanese garden. Be inspired by the glorious feature film "Painting the Modern Garden". Join us at our author talk and listen to Rosie Sanders talk about the creation of her book, " Flowers: A Celebration of Botanical Art".
Please don't miss this opportunity to be surprised and delighted by this rich tapestry of sensory delight and visual feast.
(Embroidery work - Mrs Zhou Qingsu)

-------------------------------------------------------------------
Artists
Amber Halsall
Angeline De Meester
Billy Showell
Caroline Deane
Gael Sellwood
Janie Pirie
Julia Trickey
Rosie Sanders
Sandra Wall Armitage
Shirley Slocock
Susan Christopher-Coulson
Zhou Qingsu
-----------------------------------------------------------------
Workshops
During the Bloomsbury Flower Lovers' event you will have the opportunity to learn from some of the UK most talented artists and designers. Classes are suitable for all levels, from beginners to advanced. They range from water colour painting, coloured pencil work, block printing, garden design and even perfume making. All with a floral theme to uplift our spirits and celebrate the beauty of flowers.
* Water Coloured Painting Workshop - Billy Showell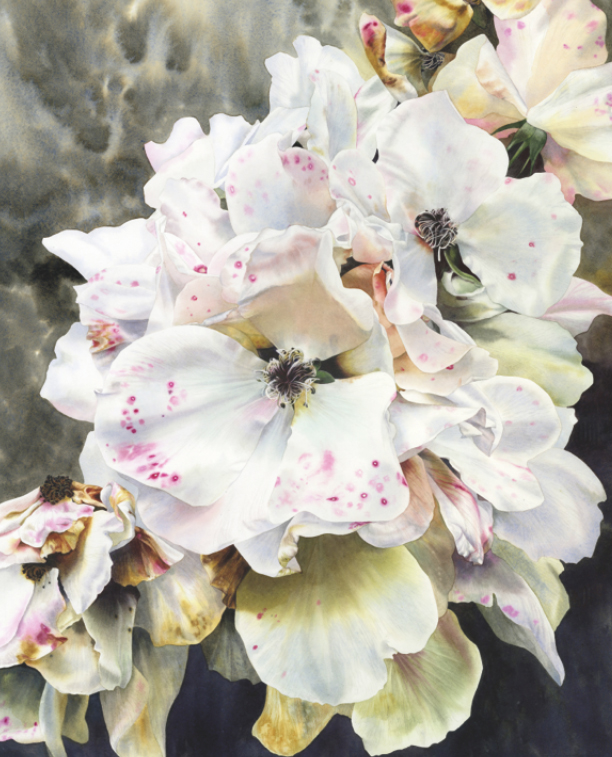 Billy Showell is an internationally known botanical painter and illustrator based in Tunbridge wells. Originally trained in fashion design and illustration at St Martins School Art, her work is distinguishable by her striking and beautiful compositions, and has won various Botanical awards from the RHS and the SBA. Billy's work is held at Kew Botanic gardens, the Hunt Institute USA; her work has received many awards and is held in private collections worldwide.
Alongside Billy's painting and illustrating, she is also a prolific teacher. Celebrating working on large watercolors, this one day workshop will show you how to lay a large wash for a petal for an enlarged flower portrait. We will work from a photo which will be provided and endeavour to create drama and detail.
* Botanical Watercolour Workshop - Julia Trickey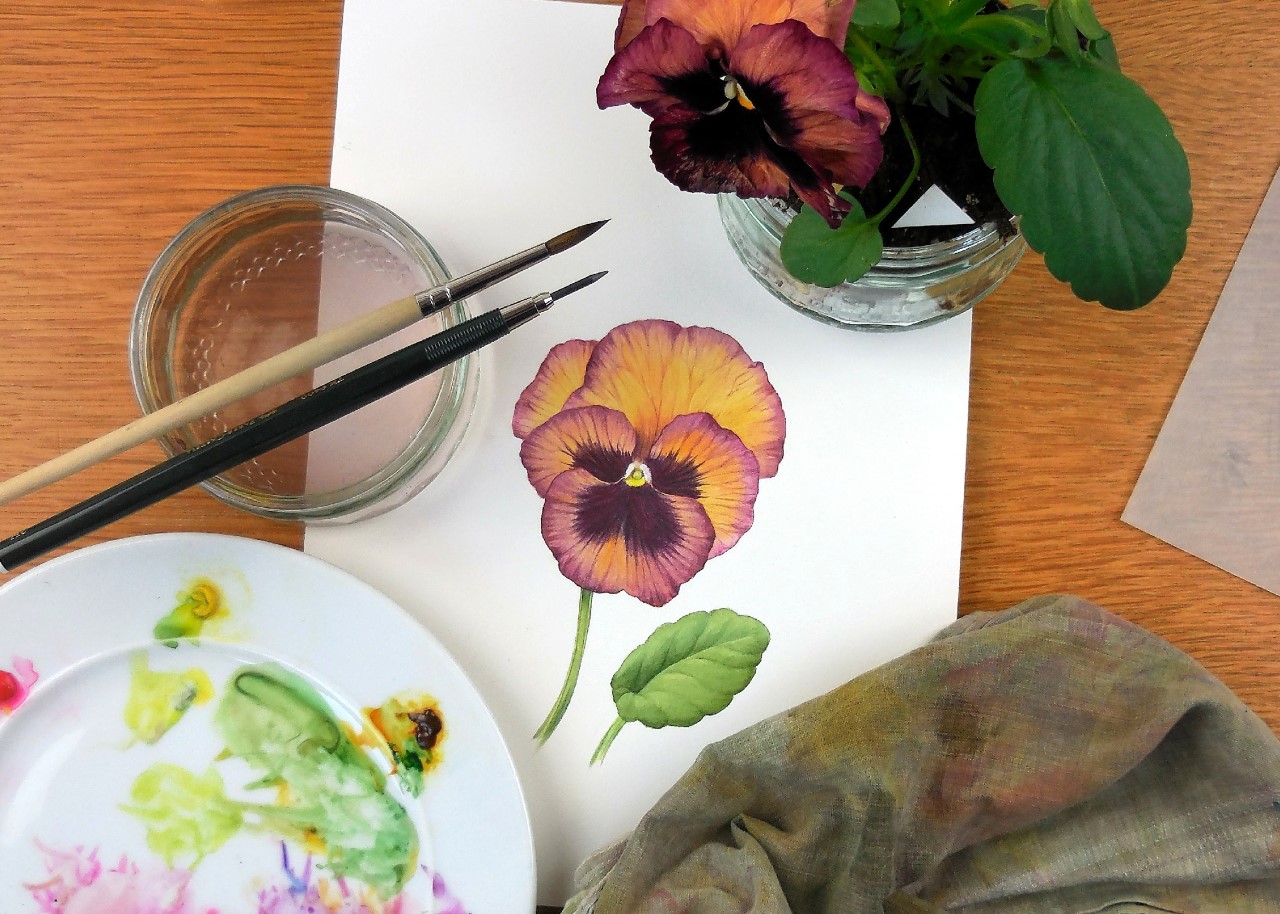 An introduction to the equipment, techniques and process for producing accurate plant portraits. Suitable for beginners.
Award winning botanical artist and experienced tutor, Julia Trickey, will guide you through the stages of producing a simple botanical watercolour. Bring your own watercolour equipment or purchase a starter kit on the day (special workshop price £6) which will give you all you need for the day's project.
* Bespoke Perfume Workshop - Sarah McCartney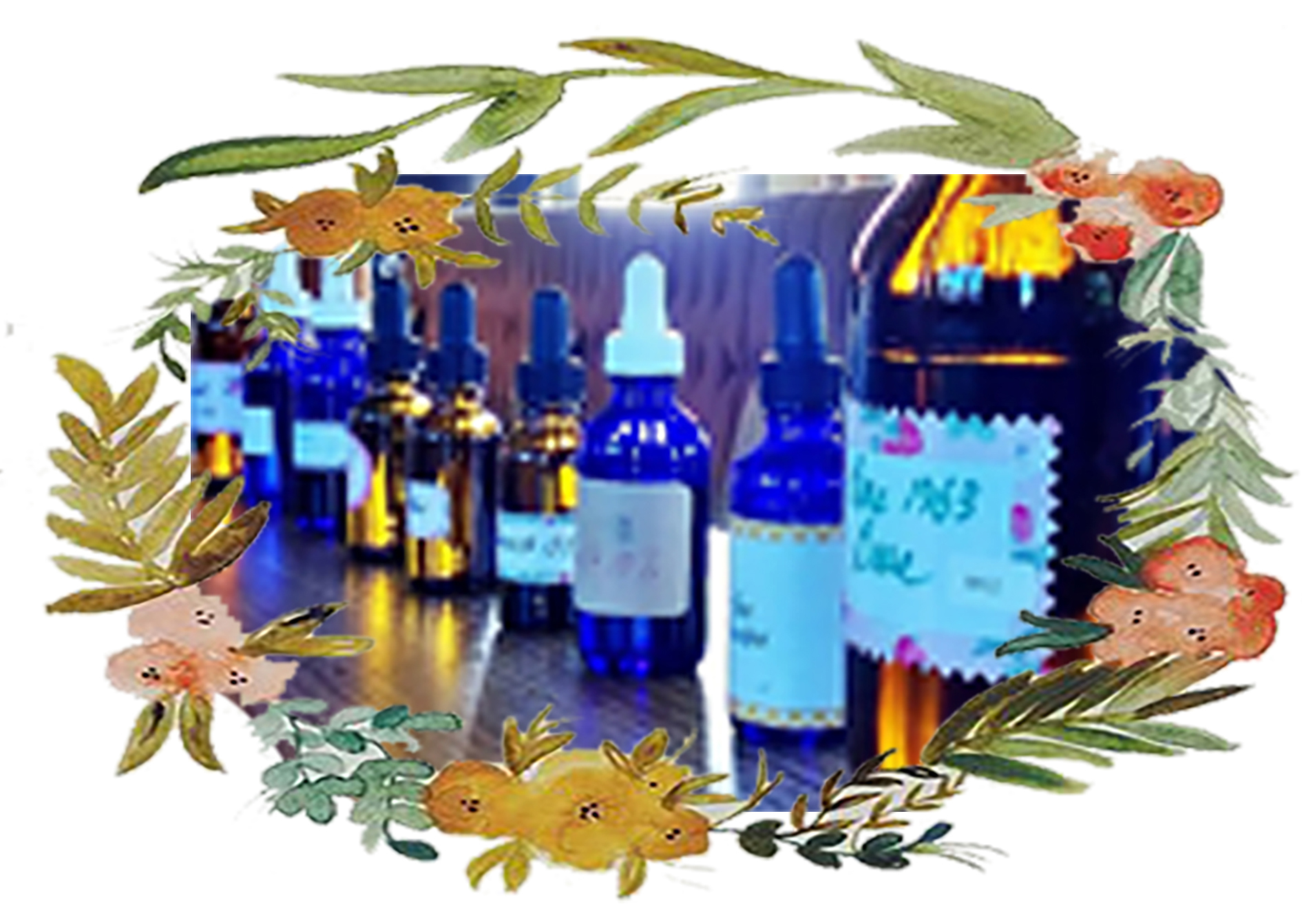 Create your own bespoke fragrance with Sarah McCartney of 4160 Tuesdays, an independent perfumery based in West London. Since 2012, perfumer Sarah has created an award winning collection of fragrances and composed bespoke
creations for clients all over the world. During the two hour workshop, you will blend your own unique perfume creation and learn about the materials used in perfumery - both traditional and modern. You will choose from a selection of floral notes and accords which Sarah uses to create her own fragrances. Once you have chosen your favourites, she will help you blend the materials with a base that suits your choices best. You will take away a lovely travel sized vial of finished fragrance.
* Coloured Pencil Workshop - Janie Pirie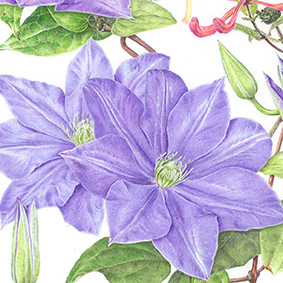 Janie is one of the UK's leading coloured pencil artists and has two RHS Gold Medals for her work, as well as Certificates of Botanical Merit.
11.00 am to 1.30 pm Understanding the techniques required when using the modern coloured pencils. (Morning Workshop)
2.30 am to 5 pm Drawing flowers and leaves. (Afternoon Workshop)
Attendees will be supplied with a list of pencils needed and will be given the opportunity to borrow or buy from Janie.
-----------------------------------------------------------
Author Talk - FLOWERS
In conversation with Rosie
Join us for an evening with renowned artist Rosie who will talk to us about her latest book which contains over 80 of her finest flower paintings in exquisite detail. Rosie is famous for her over sized paintings that are accurate in detail while being huge in size. We have a selection of her paintings on display so you will be able to appreciate for yourself the scale and beauty of her work.
--------------------------------------------
Film Screen
Painting The Modern Garden: Monet to Matisse produced by Seventh Art.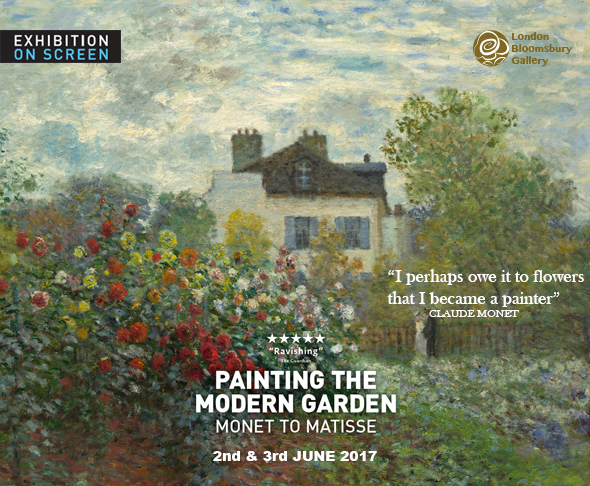 Including the entry to the exhibition and with a soft drink at the interval. Based on the sell-out show at the Royal Academy of Arts, London.
For lovers of art or lovers of gardens, this is an ideal film. Filmed and Directed by David Bickerstaff. Produced by Phil Grabsky
Great artists like Claude Monet, Van Gogh, Bonnard, Sargent, Pissarro and Matisse have all chosen to paint gardens. They have found their inspiration from the beauty of flowers.
This film by "Exhibitions on Screen" is based on the Royal Academy of Arts' sell-out show. It will take us on a magical and widely travelled journey to discover how different contemporaries of Monet built and cultivated modern gardens to explore expressive motifs, abstract color, decorative design and utopian ideas. Guided by passionate curators, artists and garden enthusiasts, this remarkable collection of Impressionists, Post-Impressionists, and avant-garde artists of the early twentieth century reveal the rise of the modern garden in popular culture.
Look forward to seeing you all. If you have any inquiry please contact us:
Email: info@bloomsburygallery.com
Landline: 020 7580 3164