Description
An inspirational evening about filmmaking from taking the first step, to winning awards, reaching the best film festivals and making a feature.
This event might interest you if you want to:
• meet people who make films
• learn about the workings of the film industry
• be inspired
• watch good films
• have a drink
The evening aims to inspire you to take whatever the next step is for you whether you are just starting out or already have a few toes in the door. We aim to bridge the gaps between filmmakers and to create a cross section of the film business for those looking in.
We will be exhibiting the work of three directors who are all at different stages of their journeys as filmmakers. We are pleased to have an exclusive clip from Black Flowers, which screened at Sitges Film Festival and will be screening at Sci Fi London Film Festival on the 16th May (tickets now on sale). Each screening, including Black Flowers, will be followed by a live Q&A with the director.
Our filmmakers: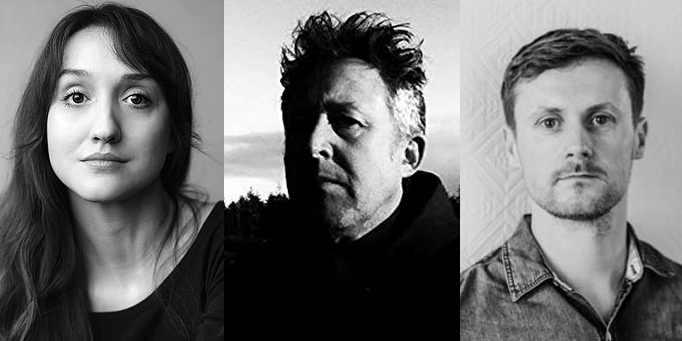 Martin Gooch (Black Flowers)
• Has directed Doctors (BBC), Hollyoaks (C4) and Spooks Interactive, which won a BAFTA and was nominated for an EMMY.
• Has served in the camera department for 15 years, amounting to more than 1000 days on set.
• Wrote/produced more than 20 shorts, two of which were winners of BBC Best New Director (2001/2002).
• Also spent a year as an Eagle above Mount Shasta, north california, but no one believes him about that.
Abigail Parmenter (What we say, What we mean)
• Graduate of The Royal Welsh College BA Hons Acting Degree and since working in Film, Theatre and TV - The Crown, Samule 613 (BAFTA Nominated Short), Tea for Two and up coming web series Quick Fix
• Previously a member of National Youth theatre. Meisner and improv lover. Represented By Actors International.
• 'What we say, What we mean' is her directorial debut, which she also wrote, produced and edited.
Anthony Hett (Letters)
• Has written and directed a trilogy of short films 'letters', 'waiting' and 'Scrable' (known collectively as - 'Only the Lonely'). His short film 'waiting' was nominated for Best British Short Film at the London Short Film Festival 2019.
• Anthony co-runs the Forest Film Club which hosts a monthly short film night called Short Film Thursdays.
• Anthony is a proud member of the Keats House Poets and has curated poetry events at the Keats House Museum and the Bloomsbury Festival. He has run workshops on poetry and scriptwriting in schools, museums and libraries throughout London.
If you have any questions please contact Bloomsbury Gallery: info@bloomsburygallery.com