Blue Remembered Hills by Dennis Potter, A One Act Play
About this event
Presented by arrangement with Concord Theatre Ltd on behalf of Samuel French Ltd.
Many of you may remember this play when it was first performed at Northenden Players when we were at the Boathouse. We are pleased to revive this dark and sometimes funny piece of drama. It concerns a group of seven year olds playing in the forest in the summer of 1943 unaware of the tragic events to follow. The most striking feature of the play is that although the characters are children, they are played by adult actors . A device that Potter has used frequently in his work.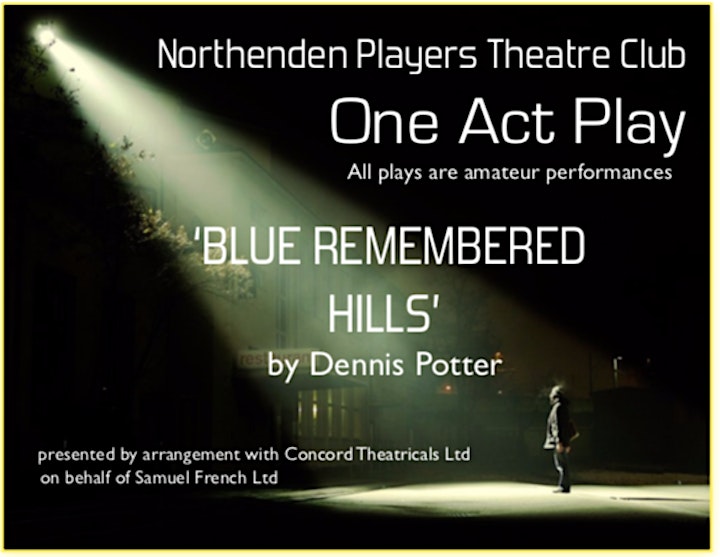 Organiser of Blue Remembered Hills by Dennis Potter
Northenden Players are a local community based theatre club, open to members and non members. We hope to use our unique venue "The Old Library" to promote arts of all kinds but primarily theatre presentations. Our small 60 seat auditrorium and stage presents the opportunity for audience and artits to connect in a truly unforgettable way.