BMI Healthcare- FREE Cardiology, Orthopaedics and General Surgery Mastercla...
Description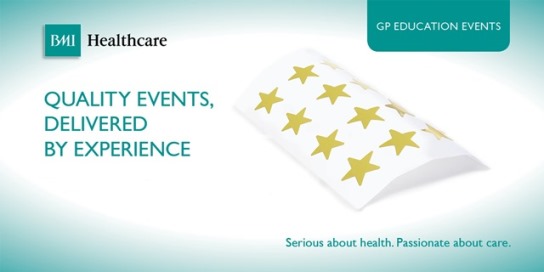 BMI The Droitwich Spa Hospital would like to invite you as a guest to our latest Cardiology, Orthopaedics and General Surgery Masterclass event on Wednesday 28th June, hosted at The Droitwich Spa Hospital.
The talks will be delivered by BMI The Droitwich Spa Hospitals leading Cardiologists, Orthopaedic surgeons and General surgeons from your local NHS trusts.
This class is tailored to give you tips on how to examine patients with various problems in a 10 minute consultation as well as offering advice for the best time to refer on to secondary care.
Our Speakers
Agenda:

This free event will give you the opportunity to meet and liaise with a wide range of healthcare peers.
You will earn 4.5 CPD points to go towards your professional learning.
Spaces are limited, ensure you book early to guarantee your place at this event.
We look forward to welcoming you on the day.
Kind regards,
April Kimber
April.kimber@bmihealthcare.co.uk
Time
Speaker
Topic
9.30am
Registration, refreshments and informal networking
9.55am
Welcome and Introduction
10am
Dr J Trevelyan
ECG problems in primary care
10.40am
Dr D Smith
A few common reasons for referral to Cardiology
11.20am
Coffee Break
11.40am
Mr S Isaac
Hip & Knee Examination
12.20pm
Physiotherapy talk
12.45pm
Lunch
1.30pm
Mr A Patel
Haemorrhoids and Faecal incontinence
2.10pm
Mr B Reddy
Hernia Repair
2.50pm
Mr R Lovegrove
Inflammatory Bowel Disease: The role of the surgeon
3.30pm
Close and Certificates