BMI Healthcare- Men's & Women's Health Masterclass for local Healthcare Pro...
Description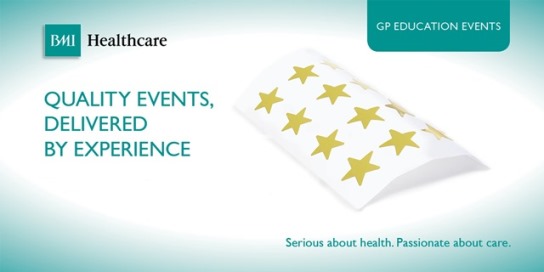 BMI The Priory & Edgbaston Hospitals would like to invite you as a guest to our latest Men's & Women's Health Masterclass event in January, hosted at The Edgbaston Cricket Stadium.
The Masterclass will be delivered by BMI The Priory and Edgbaston Hospital's leading Consultant's from your local NHS trusts and the lectures are tailored for GP learning, however all HCP's are welcome.
Our Masterclass covers talks on endometriosis, fertility, bladder incontinence and ovarian, cervical & prostate cancers. All tailored to give you tips on how to examine patients with various problems in a 10 minute consultation, as well as offering advice for the best time to refer on to secondary care.
This daylong session starts at 9:30am with a complimentary buffet breakfast, and the first speaker starts lectures at 10am. We also provide a complimentary lunchtime buffet and the day will close at 3:15pm.
Our Speakers
1 Endometriosis- Mr C Mann

2 The Painful Vulva- Miss C Bailey

3 Bladder Incontinence- Mr M Belal

4 Ovarian & Cervical Cancers- Miss K Singh

5 Prostate Cancer- Mr R Viney

6 Fertility- Mrs L Robinson

From attending this class you will earn 4.5 CPD Points. A certificate of attendance will be handed out at the end of the session.
This free event will give you the opportunity to meet and liaise with a wide range of healthcare peers.
Spaces are limited; ensure you book early to guarantee your place at this event.
We look forward to welcoming you on the day.
Kind regards,
April Kimber
april.kimber@bmihealthcare.co.uk