Your chance to witness the world's best take on the spectacular West Course at the Wentworth Club.
About this event

Live music will return to the BMW PGA Championship when rock trio Feeder and global hitmakers Clean Bandit (DJ set with live vocalist) headline the Slingsby Show Stage at the third Rolex Series event of the 2021 Race to Dubai.
If you haven't already, now's the perfect time to secure your spot at this year's BMW PGA Championship...
Clean Bandit (DJ Set with Live Vocalist) ~ Saturday 11th September.
Feeder ~ Sunday 12th September
Six days of unmissable action. Don't miss out on your chance to witness the world's best take on the spectacular West Course at Wentworth in the final counting event for qualification to Padraig Harrington's European Ryder Cup Team
Parking: BMW group owners will continue to receive preferred parking benefits as per previous years and full details will be released closer to the event.
Park & Ride will be also available free of charge. Information and location will be available closer to the event.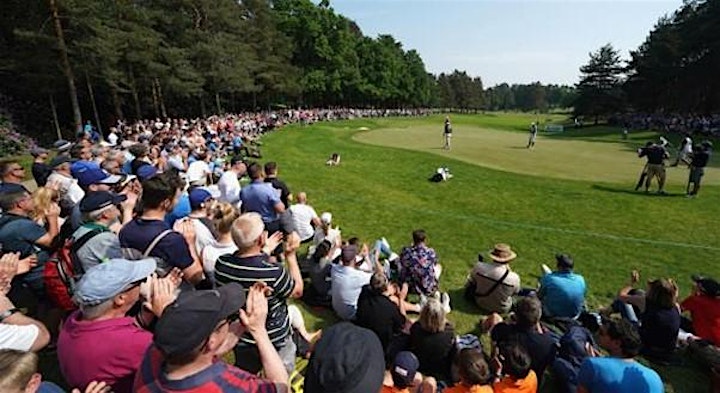 What happens if the event is cancelled or goes behind closed doors?
Ticket buyers will receive a refund if their ticket is cancelled by the PGA European Tour due to COVID-19. Full details can be found within our Ticket T&Cs
What happens if capacity for the event is limited due to COVID-19 restrictions?
Ticket buyers will receive a refund if their ticket is cancelled by the PGA European Tour due to COVID-19.
Will tickets be available on the door?
At present we do not anticipate tickets being available to purchase on the door
Will there be Social Distancing in place at the event?
The Health & Safety of fans, players & staff will be at the centre of all planning for the event, and government guidance at the time of the event will be followed in this respect. If there is a requirement for social distancing or contact tracing during the event, we will contact ticket purchasers directly to advise on next steps.
What Happens if local COVID-19 restrictions where I live impact my ability to travel to the event?
If the Ticket Purchaser is unable to attend a 2021 BMW PGA Championship with spectators because they live in an area which is subject to a local lockdown, restricting them from being able to come to the venue, a full refund will be issued (Subject to conditions outlined within the Full Ticketing T&Cs).
Can Juniors come to the BMW PGA Championship for free?
Complimentary tickets, ground access only, for those aged 13 years and under are available upon application. Please contact us at customerservice@europeantour.com with your request quoting your booking order number in the email subject header. Tickets will not be available on the day.
Do you offer concession tickets at a reduced rate?
Reduced ticket prices for the BMW PGA Championship are available to the following groups: Registered Disabled, students, over 60s and Juniors between 14 years & 17 years. Valid ID must be presented at the door to gain entry.
In recognition of their ongoing contribution to the COVID-19 Pandemic and as a thank you to our Key Frontline Workers, a percentage of public tickets will be made available to them for this years' event. We will confirm closer to the event how these tickets can be secured.
How do I sign up for event news, player and entertainment announcements etc?
Fans can sign up to be the first to hear BMW PGA Championship event news at the following link et.golf/BMWPGA2021. You can also follow the BMW PGA Championship Social Channels on Facebook, Instagram and Twitter, where player, Pro-Am, and entertainment announcements will be made over the next few months.
When will I receive my tickets for the event?
Tickets will be sent via email approximately 4 weeks out from the event. All tickets for the 2021 event will be E-Tickets, with no printed tickets available for purchase.
Please note that on-line Hospitality bookings are for orders of 2 to 12 persons only.
Customers requiring different hospitality package numbers should call 01344840681 or email hospitality@europeantour.com. Unfortunately we are not able to assist with General Admission ticket queries on this telephone number.