Description
Boardroom Breakfast: Round Table Discussion for SME Developers
Welcome to the Boardroom Breakfast sessions for SME Developers offering UK based Directors, Investors and Consultants the opportunity to work through a hearty breakfast, as well as the opportunities and challenges of the industry as it stands now.
For our September meet, alongside the Developer News review and Open Discussion, we'll be welcoming Grant Leggett for our 10 Minute Mini Masterclass. Grant, Director of Boyer Planning London, will be sharing his advice on how to identify employment land with potential for resi development.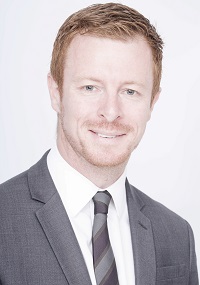 Coeur de Lion Property's Director of Land Alex Harrington-Griffin will host the discussion, with the opportunity for attendees to request specific topics and features for open debate.
Tickets are £40 (Incl VAT) + Booking fee for a full breakfast (menu below), with £4 from every ticket sold going to property charity LandAid, in support of their fight to prevent and overcome youth homelessness - Read More Here

Menu:
Selection of Croissants and pain au chocolate

Gluten-free bakes

Selection of fruits (melon, watermelon, banana, apple & pear)

Bowl of yoghurt

Selection of cold cuts (ham, turkey, salami), smoked salmon,

Selection of our bread

Preferred choice of eggs

Selection of juices (apple, orange) & wild berry smoothies

Selection of sandwiches and bagels
More About Grant Leggett:
Grant Leggett is Director of Boyer and Head of their London office where he leads a team of 14 consultants. Grant's philosophy on being a successful planning consultant is keeping the main sharp on a variety of developments for different clients. Consequently his work ranges from major regeneration schemes in central London for the country's leading developers, to small-scale bespoke developments for private clients, and everything in between.