Boardroom Briefings on Cyber Security

Wednesday, 25 January 2017 from 18:00 to 21:30 (GMT)
Event Details
Join us for an exclusive evening drinks reception hosted by the Information Security Panel of The Worshipful Company of Information Technologists as we invite prestigious and distinguished guests to speak, argue, and inform you on cyber issues from a boardroom perspective. It's an opportunity to hear from a panel of leading industry experts and experienced business leaders who will share lessons learned and practical insights on a boardroom view of cyber security.
The panel format will allow for a high level of interaction, the Q&A session should last about 40 minutes so you have the opportunity to ask questions.

The Economics of Cyber Security
In this first part of the 2017 series we look at the Economics of Cyber Security. Companies are investing more in cyber technologies either to improve productivity or achieve greater automation. There is therefore a corresponding increase in the need to ensure that the business is protected.
What therefore is the true cost of cyber in any organisation? Capital and recurring costs in terms of technology and manpower are but two of the components that need to be considered when implementing an effective Cyber Security regime.
In this first boardroom briefing we not only consider the known costs but also explore what other financial aspects might be considered in understanding the real cost cyber insecurity.
The cost of not having a good cyber regime within your organisation
The financial impact of repairing/responding to a cyber incident
The wider economics of industrial espionage
Fraud and Anti-Money Laundering
The personnel cost
Cyber Insurance
About the Speakers
Maria Vello CISSP

Ms. Maria Vello, CISSP, joined the Cyber Defence Alliance (CDA) as Chief Operating Officer in April 2016. Prior to this she was CEO and President of the NCFTA (National Cyber-Forensics & Training Alliance) for three years. Maria brings a wealth of experience in trust-based collaboration and in leveraging cross-sector resources and threat intelligence to more effectively analyse, correlate and attribute critical real-time intelligence against emerging cyber threats.
Prior to being appointed as CEO and President, Maria served on the Board of Directors of the NCFTA from its inception in 2002 ‐ 2012 and as the Board Secretary for four years. With more than 25 years of experience in the design, integration, and implementation of global corporate systems, security, and networks, Ms. Vello has been responsible for integrating security best practices and raising awareness levels at every level in every organization for which she has worked
Ibukun Adebayo MBA,  Cert.IoD, ACSI, FBCS, CITP 

Ibukun Adebayo is a global IT thought-leader. Previous roles include IT and InfoSec Director at the RCOG, Royal Albert Hall and Turning Point. She holds multiple leadership qualifications including a Certificate in Company Direction from the IoD. In 2007, Ibukun was elected a Chartered Fellow of the BCS, and has addressed her CIO peers at UK summits, participating in a research study by EY into 'the DNA of a CIO' – among 300 elected C-Level executives in the U.S. and UK. Ibukun was a Judge at the Guardian Public Sector Awards 2012, and as a British Computer Society ELITE Committee Member until 2015; recently completing an MBA (Finance) to complement qualifications including operational risk, cyber-security and cybercrime, from the Chartered Institute for Securities and Investments.
 John McCarthy Ph.D B.Sc(Hons) MBCS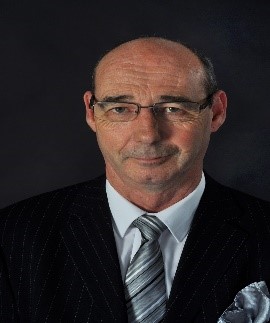 John is a renowned authority on Cyber Security strategy, development and implementation. He holds a PhD in Cyber Security and eBusiness Development and is an internationally recognized author of a number of papers discussing all aspects of Cyber Security in the modern world. John is frequently invited to sit on expert panels and appear as a speaker at well-known Cyber Security events. John is also a leading expert on social engineering awareness training and best practice.
Mark Brett MRes CMgr CITP FBCS MInstISP  

A senior Manager with over 25 years of experience in both Local and Central Government at a national level. Mark advises in the areas of Information Assurance, Resilience and Cyber Defence. He is Currently Cyber Assurance advisor to MOJ Digital. Mark also advises DCLG on Cyber Resilience and is pro bono special advisor to the Local CIO Council. Mark sits on the Local Government PSN Board and is the author of the Local Public Services Data Handling Guidelines. Previously Mark worked with the Cabinet Office on the PSN Programme working delivering aspects of the PSN relating to Cyber Security and Defence.  Mark has advised in various policing and resilience roles, including the London Resilience Team. Mark is the Programme Director of the NLAWARP. Mark's Masters Research degree is in Strategic Management. Mark is an Honorary Visiting Fellow in Cyber Security at De Montfort University.
Jane Frankland B.A.(Hons) FlinsSMM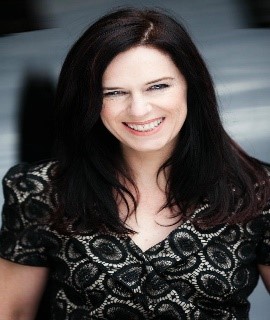 Jane Frankland is an entrepreneur, speaker and business consultant. She is also an SC Awards Judge for Europe and has been identified as one of the top 50 influencers in Cyber Security in the UK. Jane has 19-years' worth of experience in the industry, has built and sold her own global penetration testing firm, Corsaire, advised Boards and held senior executive positions at several large PLCs, including the NCC Group. Through Cyber Security Capital she now helps Cyber Security individuals, corporate leaders and entrepreneurs meet their performance. As an ambassador for Cyber Security she is passionate about STEAM and diversity in the workplace. She is currently writing a book on women in security, which is due for release in 2017.
When & Where

WCIT

39a Bartholomew Close
EC1A 7JN London
United Kingdom


Wednesday, 25 January 2017 from 18:00 to 21:30 (GMT)
Add to my calendar
Organiser
Statement regarding charitable donations
Save for venue or other third party charges made to WCIT, all receipts from events booked on this site are to  be used for the purpose of fund raising, and will be donated to one or more charities, which by default will be the WCIT Charitable Trust. Bookings are accepted on that explicit understanding by the attendee and where relevant any guests.
Statement of WCIT liability  (Worshipful Company of Information Technologists; www.wcit.org.uk)
By agreeing to participate in the above event  I confirm and agree on behalf of myself and any  guest invited by me that I and my invitees do so at our own risk and that neither the Charity Company nor The Worshipful Company of Information Technologists nor any other organiser, agent or staff member shall have any liability for any act or omission unless undertaken maliciously or otherwise wilfully or in a reckless way.
Refund Policy :
Refunds will only be made if a request is received by e-mail to  the organiser at least the stated number of clear business days prior to the event and  at the absolute discretion of the Organiser. [For example, a refund may not be paid if WCIT has at the time of the receipt of a refund request already made irrevocable payments to a third party]. Where agreed, any payments will be via a refund from the card provider, made net of any charges levied by Eventbrite / card fees for processing, unless payment has already been received by WCIT, in which case the refund will be made by cheque.