An experimental show - combines tragedy with comedy, ancient with contemporary stories about dilemmas of the body, mind & cancer experiences
About this event
Sohaya Visions and Mukul & Ghetto Tigers
present
BODIES
When one in two people are likely to get cancer over their lifetime, knowing what to do and how to deal with it becomes all the more important.
BODIES is an experimental, multi-media show that combines tragedy with comedy, weaving ancient and contemporary stories about dilemmas of the body, mind and people's experiences with cancer.
'a powerful and sensitive play that takes you inside their experiences and yet leave you with an uplifting smile' (Theatre review, World Visuals and Beyond...)
​Feedback from 2018 show www.sohayavisions.com/bodies
'I think you did a difficult job in a very very fascinating way. There were bits that we could all connect with like the bit when they are in the room talking. There are some marvellous comedic moments in there. I've heard some of that stuff, but never done quite so well.'
Nicholas Owen, BBC journalist and presenter and President of Olive Tree Cancer Support Centre
'I found it very moving and very powerful...the application of this production goes across the spectrum of people's experiences of cancer as a patient and of relatives of people with cancer, we can relate to what we've seen this evening...A remarkable show.'
Henry Smith, MP, chair of all-party parliamentary group on blood cancer
'I liked the juxtaposition of the western approach to death and cancer and South Asian views. It is multilayered and complex...The singing was absolutely superb.'
Terry Adams, Arts Council England Relationship Manager
'I found the play ultimately uplifting. I was apprehensive about what to expect and how the rather grim subject of cancer would be tackled. I walked away feeling positive and hopeful.'
Audience Member
The script for BODIES (written by Raminder Kaur) draws on life stories and experiences of cancer sufferers based in Crawley, West Sussex. Raminder also attended support groups and spoke to professionals involved in the care and treatment of cancer sufferers associated with cancer charities, the Olive Tree Centre and East Surrey Macmillan Centre. Research and Development performances took place at Brady Arts Centre and Crawley Hawth theatre in September and October 2018.
Cast
Rez Kabir - Arjun
Joey Parsad - Meena & Rita
Anisa Butt - Nurse
Debbie White - Ruby
Nadia Wahhab - Mother
Jas Steven Singh - Sunil
Shivani Sethia - Miss Uddin
Subhaluxmi Mukherji - Tina
Delwar Hossain Dilu - Muse
Sadia Afroz Chowdhury - Vocalist
Crew
Raminder Kaur - Writer
Mukul Ahmed - Director
Paul Micah - Lighting Designer
Christianna Mason - Designer
Tarun Jasani - Musical Director, Filmmaker and Editor
Sol Carroll - Filmmaker & Photography (2021)
Poppy Bennet and Raminder Kaur - Videography
David Dawes - Photography (2018)
Isobel Norris - Stage Manager
Lisa Goldman - Script Consultant
Rebecca Dorkins - Publicity
SNOW - Graphic Design
Further updates are on twitter.com/SohayaV
Supported by Arts Council National Lottery Project Grant, Crawley Borough Council, West Sussex County Council, The Olive Tree Cancer Support Centre, Shine Cancer Support, Tower Hamlets Council, Brady Arts Centre, Wordfest, Tamarind Theatre, Inward Arts, Brighton Artists Network and the University of Sussex Asia Centre.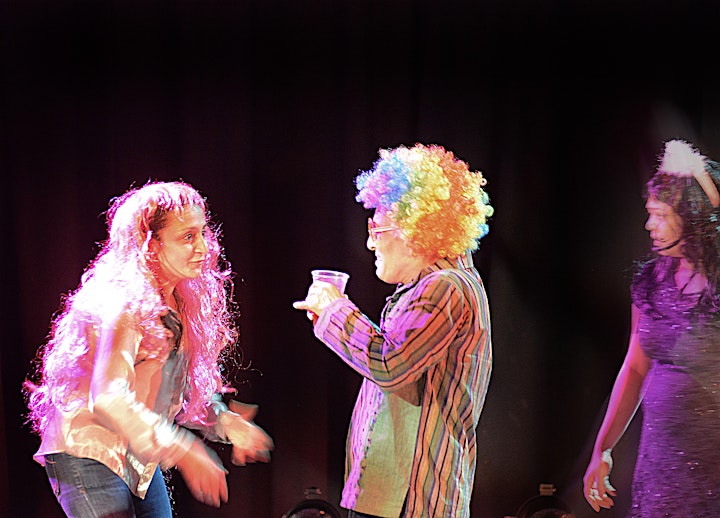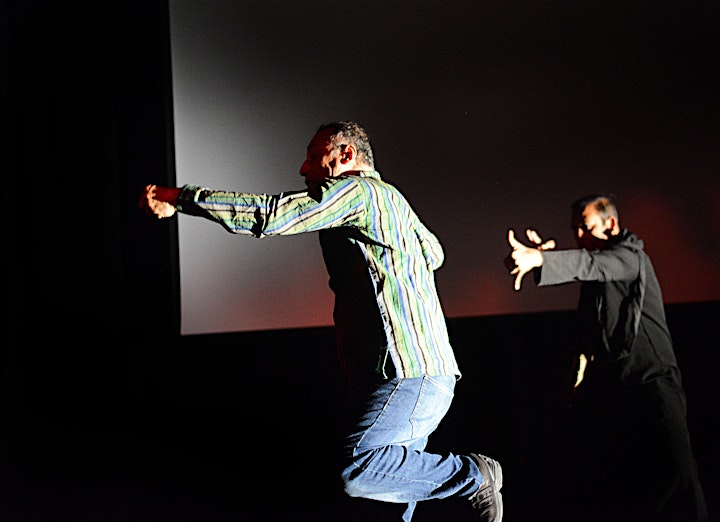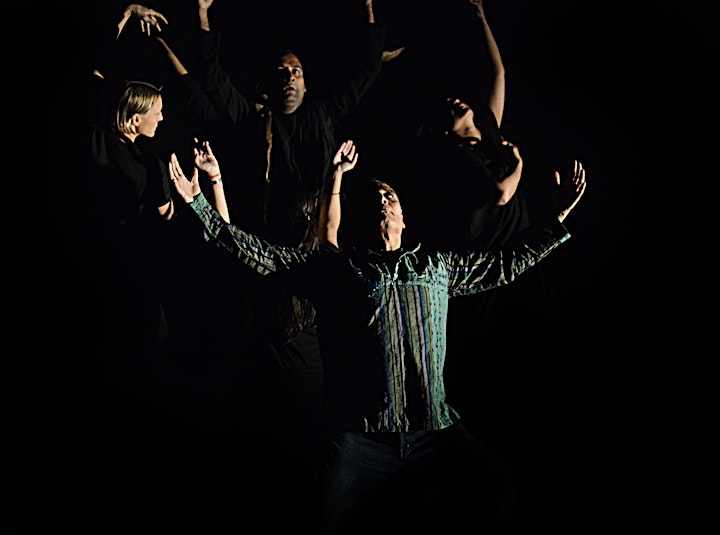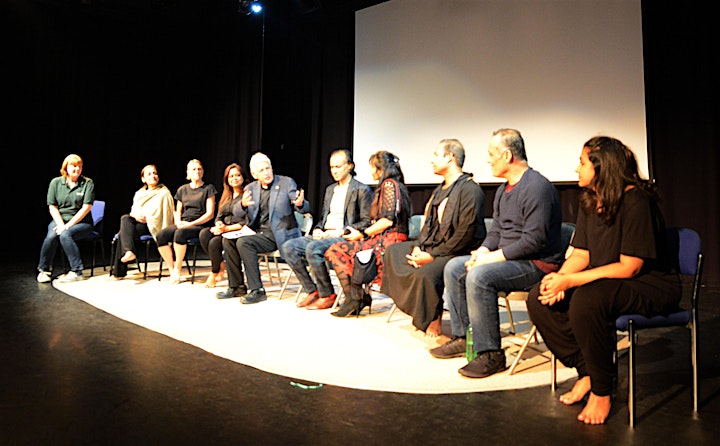 Post-show Q&A with Nicholas Owen, cast, crew and audience, 2019, Crawley Hawth, Sussex.