Bodies in Motion Series Speeding Bodies and the City: From Skateboarding to Car Driving

Wednesday, April 18, 2012 from 6:30 PM to 8:30 PM (BST)
Event Details

The Royal Anthropological Institute presents:
 BODIES IN MOTION
 A series of evening events and exhibitions that explores the relationship  between human movement, space and expression
The way in which we move our bodies can express our multiple identities as well as our social and cultural backgrounds. Whether dancing, walking or playing sports, movement can be an affirmation of society's norms, a celebration of community cohesion and a vehicle for expressing national and international affiliations.Equally, human movement can be a means of resistance demonstrating social and political unrest or an avenue for innovation and cultural change.
Using photography, ethnographic film, art and presentations, Bodies in Motion aims to engage the public in exploring the meaning of human movement in urban, digital and natural landscapes.
Tonight's event: Wednesday 18th April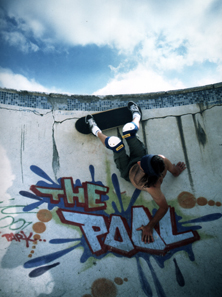 Speeding Bodies and the City: From Skateboarding to Car Driving
This presentation explores some of the various ways in which bodies in motion – from skateboarding to walking to automobile driving –produce different experiences of cities and landscapes. Photographs, film clips and music are used to explore the transitory nature of our mobile interaction of the world around us, while also introducing themes of urban politics, bodily senses and mobile aesthetics.
 Presentation and Q&A with Dr. Iain Borden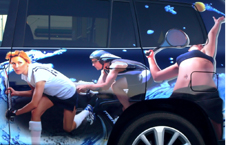 Tonight's event includes photo and art exhibitions, illustrating sport, dance and play in diverse landscapes from concrete jungles to remote highlands where people come together to celebrate movement.
* Tickets include a glass of wine, refreshments and snacks.
When & Where

Royal Anthropological Institute
50 Fitzroy St.
London
W1T5BT London
United Kingdom


Wednesday, April 18, 2012 from 6:30 PM to 8:30 PM (BST)
Add to my calendar
Organizer
The Royal Anthropological Institute of Great Britain and Ireland (RAI) is the world's longest-established scholarly association dedicated to the furtherance of anthropology (the study of humankind) in its broadest and most inclusive sense.