Bodies in Motion Series Temporary Sanity: Jamaican Dancehall Culture
Description

The Royal Anthropological Institute presents:
BODIES IN MOTION
A series of evening events and exhibitions that explores the relationship between human movement, space and expression
The way in which we move our bodies can express our multiple identities as well as our social and cultural backgrounds. Whether dancing, walking or playing sports, movement can be an affirmation of society's norms, a celebration of community cohesion and a vehicle for expressing national and international affiliations. Equally, human movement can be a means of resistance demonstrating social and political unrest or an avenue for innovation and cultural change.
Using photography, ethnographic film, art and presentations, Bodies in Motion aims to engage the public in exploring the meaning of human movement in urban, digital and natural landscapes.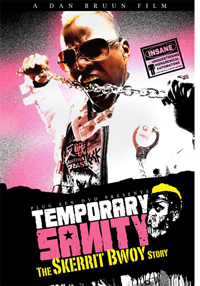 Temporary Sanity: Jamaican Dancehall Culture
Temporary Sanity: the Skerrit Bwoy Story is a film produced by Dan Brun in 2006 as part of his Visual Anthropology Masters at the Granada Centre for Visual Anthropology, University of Manchester. The film explores the cultures, gendered performances and political expressions that form part of Jamaican Dance Hall in New York. By following "Skerrit Boy" a Bronx based performer and promoter of Dance Hall music, the film gives an insider's view into the dancing, history and the social roles of Dance Hall clubs in the lives of the Jamaican and Caribbean Diaspora in the United States. The film has won international recognition amongst dance enthusiasts and film makers alike.
Tonight's screening will be followed by a Q&A session with the RAI's Education and Communications Officer Nafisa Fera. Participants will receive a complimentary teaching guide to accompany the film.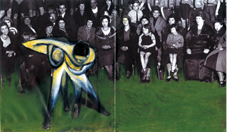 Tonight's event includes a photo and art exhibition, illustrating sport, dance and play in diverse landscapes from concrete jungles to remote highlands where people come together to celebrate movement.
*Tickets include a glass of wine, refreshments and snacks.