Description
Stress is cited as the most common cause of ill-health on the planet.
At the same time, meditation is known to be one of the most effective ways to address stress and improve health.
This 6-week course is all about changing your relationship with your body, harnessing the healing powers of meditation and using the mind-body connection to benefit your body, life and mind.
Created by Sandy C. Newbigging, Body Calm is a five-step approach to giving your self the best possible environment for health. This course will:
help you understand the mind-body connection and how the body speaks the mind
share the Body Calm philosophy for good health and a harmonious life
cover the 8 common causes of bad health and their quick start cures
teach the Body Calm meditation technique and how to use it
show you how to meditate with your eyes shut or open throughout the day for maximum effect
educate you on the common meditation happenings so you get the most out of your practice (and keep meditating)
show you how to use the comprehensive Body Calm directory (body parts, organs, systems, senses and conditions) to heal common health issues and bring more harmony to your life
teach the Embodying Exercise, a powerful tool to rapidly reduce inner conflict
reduce stress and increase health
teach you a way to experience lasting peace and a happy and harmonious body
All this so you can experience less stress, better health and a more harmonious life.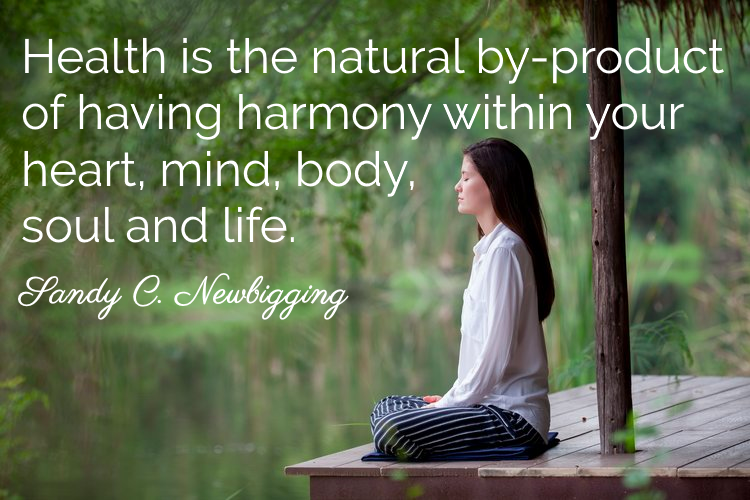 The supportive and friendly course is taking place in the beautiful Freestyle Yoga studios in the heart of Tunbridge Wells.
The 6 one-hour evening sessions are structured to give participants plenty of time to ask questions, embody the Body Calm principles and build up a meditation practice over the duration of the course for best effect and maximum healing.
No previous experience of meditation is required as this course will teach you all you need to know to have a safe, effective and healing meditation practice.
Follow up support is provided in the form of ongoing meditation sessions and invitations to future workshops. The accompanying book and CD is available via Amazon, or can be purchased during the course.

If you have any questions, then get in touch!
Praise for Body Calm:
"The course was great! I have been applying it to myself and noticed I am much more focused when I am leading my classes!"
"Thank you for an amazing course exploring and experiencing Sandy's techniques!"
"A brilliant workshop from you Becci, as always."

Organiser of Body Calm 6 week course
Hi, my name is Becci and I am passionate about health and wellbeing. After battling through ME in my teens and 20's, I discovered the importance of a healthy and balanced, mind body and soul. Inspired by my own recovery, I went on to train as a Holistic Therapist, Meditation Teacher and in Equine Facilitated Learning to share life changing information and learning experiences with others. I run my own coaching business for individuals and companies, and am a trainer and co-ordinator for the Calm Academy.