Description
We have two excellent speakers lined up who are international scholars in body image and appearance.
Dr Helga Dittmar from the University of Sussex, who has published extensively on media and body image.
Title: "The Impact of Dolls, Action Figures, and Cartoon Characters on Children's Beauty Ideals and Body Image."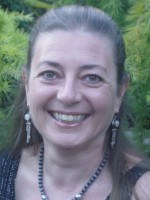 Professor Diana Harcourt from the University of the West of England who is an expert in the psychosocial effects of altered appearance as a result of, for example, burns, cancer or genetic conditions.
Title: "Appearance Matters: The psychosocial impact of visible difference, & what are we doing to help?"
Abstract: In this session I will introduce some of the work conducted at the Centre for Appearance Research (CAR: www.uwe.ac.uk/car), based at the University of the West of England, Bristol, to consider some of the challenges facing people who have an altered or unusual appearance, such as craniofacial conditions, or the consequences of burn injuries or cancer treatment. I will then illustrate how a stepped model of care and a variety of psychosocial interventions might help those in need of support.

Both are fantastic speakers and we are really excited that they will be joining us!
Event schedule:
1.00: Buffet lunch and sign in (with posters)
1.30 Introduction (Sarah Grogan and Melanie Latham)
1.45 Helga Dittmar keynote
2.30 Tea and networking and posters
3.00 Diana Harcourt keynote
3.45 Forward planning and networking (Sarah Grogan and Melanie Latham)
4.30: Close
Looking forward to seeing you there!