Description
We have two excellent speakers lined up who are international scholars in body image and appearance.
Dr Helga Dittmar from the University of Sussex, who has published extensively on media and body image.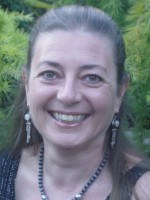 Professor Diana Harcourt from the University of the West of England who is an expert in the psychosocial effects of altered appearance as a result of, for example, burns, cancer or genetic conditions.


Both are fantastic speakers and we are really excited that they will be joining us!
Speaker titles and abstracts will be confirmed soon.
Event schedule:
1.00: Buffet lunch and sign in (with posters)
1.30 Introduction (Sarah Grogan and Melanie Latham)
1.45 Helga Dittmar keynote
2.30 Tea and networking and posters
3.00 Diana Harcourt keynote
3.45 Forward planning and networking (Sarah Grogan and Melanie Latham)
4.30: Close
Looking forward to seeing you there!