Description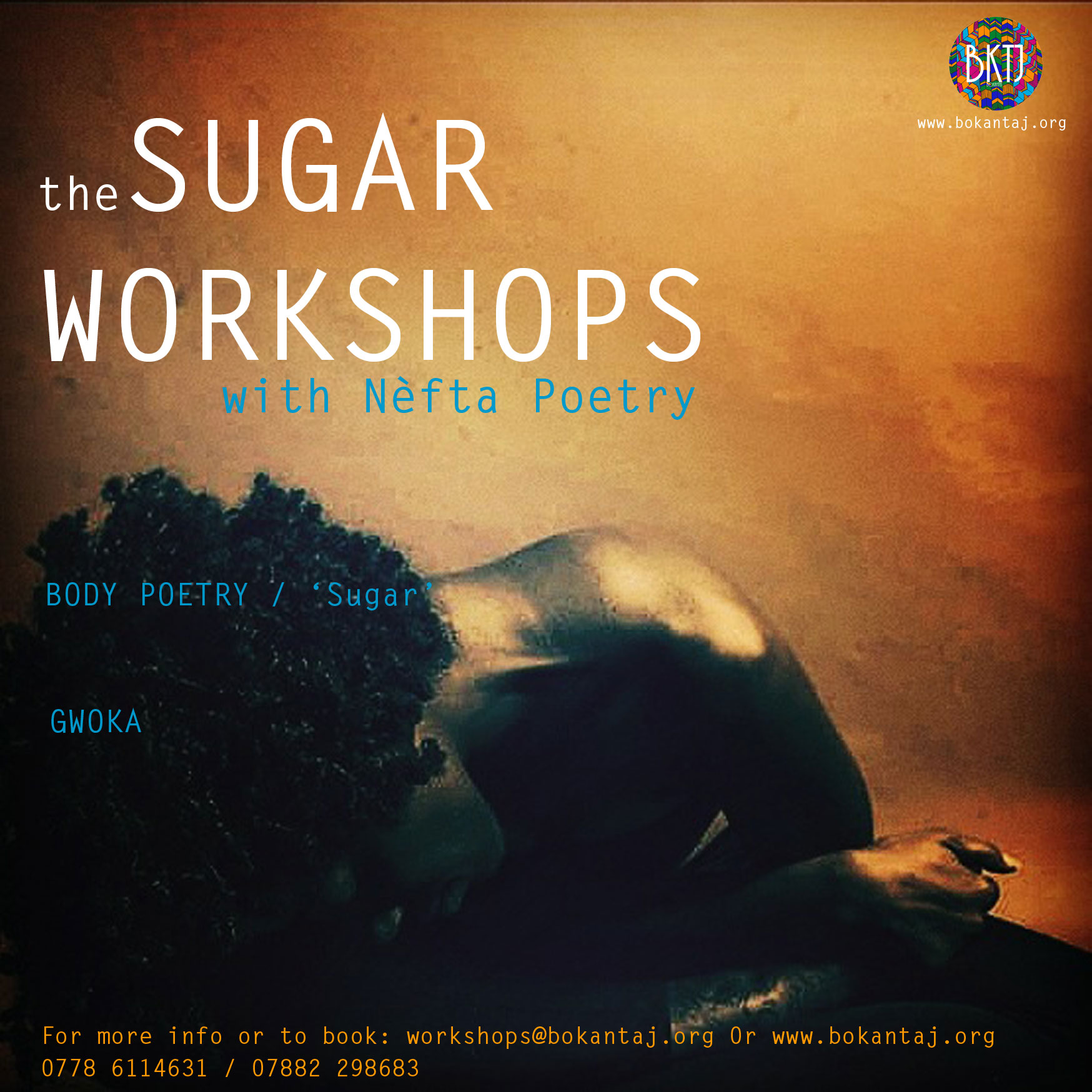 How do you speak poetry through the body?
This body poetry workshop – or performance – is about performing a poem, a sentence, words, a word. To put words into movements, is a form of catharsis, of expression, and even more a matter of releasing energies, positive or negative, and of unleashing memory, memories. From excerpts taken from her three-part poem, titled 'SUGAR', Nefta Poetry will lead this workshop of experimentation through the body, the breath, the touch, the voice…
The workshop will be held at the Craftory (Silvertown), the former Tate Institute turned community space that is located in the shadow of the Tate & Lyle sugar factory on the banks of the River Thames.


Limited free tickets available to Silvertown residents. Please email workshops@bokantaj.org to book.


ABOUT Néfta Poetry
There is no art nor research without commitment. This is Néfta Poetry's conviction and polymorphous exploration.
Stéphanie Melyon-Reinette (Guadeloupe) aka Nèfta Poetry holds a PhD in American/Caribbean Sociology. She is a poetess, a performer and a dancer-choreographer. Dance has always been her fundamental expression, multiplied through poetry, music, and performance. Her acoustic poetry has flourished for several years as part of a duo she formed with Gerald Toto (Melt In Motherland). Today, her words and voice echo her own body in her performance acts and choreographies - and performance swallows and digests all.
ABOUT theSugar Workshops
These artist-led workshops form part of our wider public programme for the Divinations of worlds to come exhibition. Divinations is the second installation in the Afrokarib series exploring Caribbean cultural and social existence, and looks at themes of belonging, identity and immigration through the lens of Francophone Caribbean art and literature.
Please contact the team if you have any questions related to the workshop prior to booking: workshops@bokantaj.org