Description
Bogusław Grabowski (organy) i Maciej Sikała (saksofon) rozpoczęli współpracę w 2007 roku i od tamtego czasu zagrali już setki koncertów. Publiczność zaczęła mocno nalegać na umożliwienie im zabrania ich muzyki do domów, więc pierwsza płyta "The Colours of Space" została nagrana w 2009 r, a druga "Mater Sanctissima" w r. 2015. Duet składa się z dwóch instrumentów bardzo od siebie odległych brzmieniem i codziennym zastosowaniem. Samo połączenie organów kościelnych i saksofonu jest już pewnym precedensem w muzyce, a na pewno rzadkością. Jednak w takim znakomitym wydaniu ten zestaw nie tylko nie razi, ale wręcz brzmi wręcz fenomentalnie. Co więcej, artyści wspólnie i jednocześnie improwizują, co również jest rzeczą niezwykłą. Dlatego każdy ich koncert jest jedyny i niepowtarzalny. Bez względu na to gdzie i dla kogo grają, ich muzyka zawsze przyjmowana jest z ogromnym entuzjazmem i wzruszeniem. Jest to rodzaj twórczości, który można nazwać ponadczasowym, ponadkulturowy, ponadwyznaniowym - uniwersalny w najlepszym tego słowa znaczeniu. Odnajdujemy w tej muzyce nie tylko świetny warsztat i kunszt, ale też celebrację melodii i niespotykaną harmonią. Ma kościelny charakter i rzeczywiście usłyszeć można tam głos Niebios.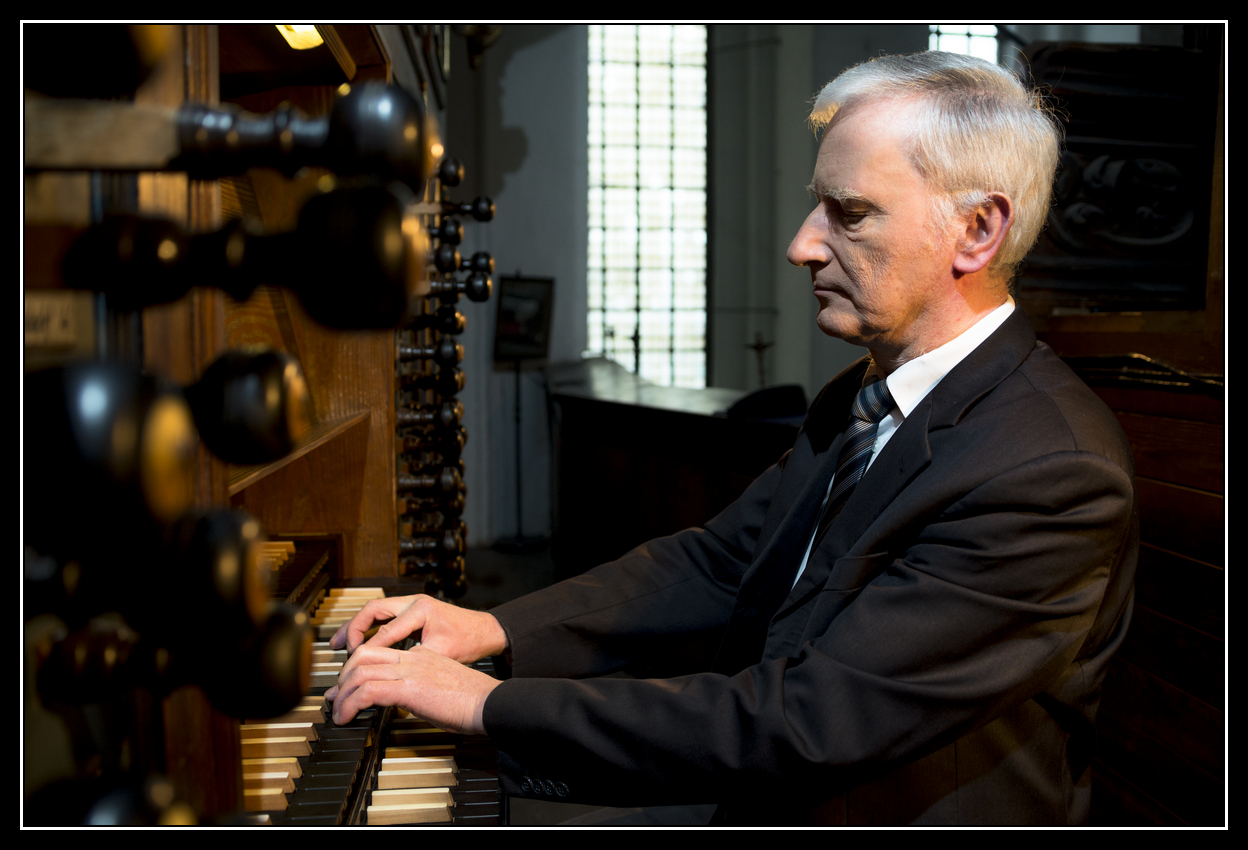 Bogusław Grabowski, ur. 1955 r. w Sopocie, organista i kompozytor. Profesor zwyczajny Akademii Muzycznej w Gdańsku, gdzie obecnie jest kierownikiem Pracowni Organów Katedry Muzyki Kościelnej, dla której opracował program studiów oraz prowadzi klasę organów i improwizacji. Wykłada także na innych uczelniach o profilu teologicznym. Od 1985 główny organista Konkatedralnej Bazyliki Mariackiej w Gdańsku.
Animator życia muzycznego w Gdańsku i na Pomorzu, gdzie zorganizował ponad 800 koncertów w ramach międzynarodowych festiwali i cykli koncertów. Występuje z koncertami w wielu krajach Europy, a także w USA. Nagrał kilkanaście płyt m in. z muzyką organową /Polska Niemcy, USA/, a także z własnymi kompozycjami z udziałem chórów i orkiestry symfonicznej oraz improwizacjami. Specjalista z zakresie projektowania, budowy oraz konserwacji organów.
Za swoją działalność otrzymał szereg nagród oraz odznaczeń zarówno państwowych, jak i kościelnych.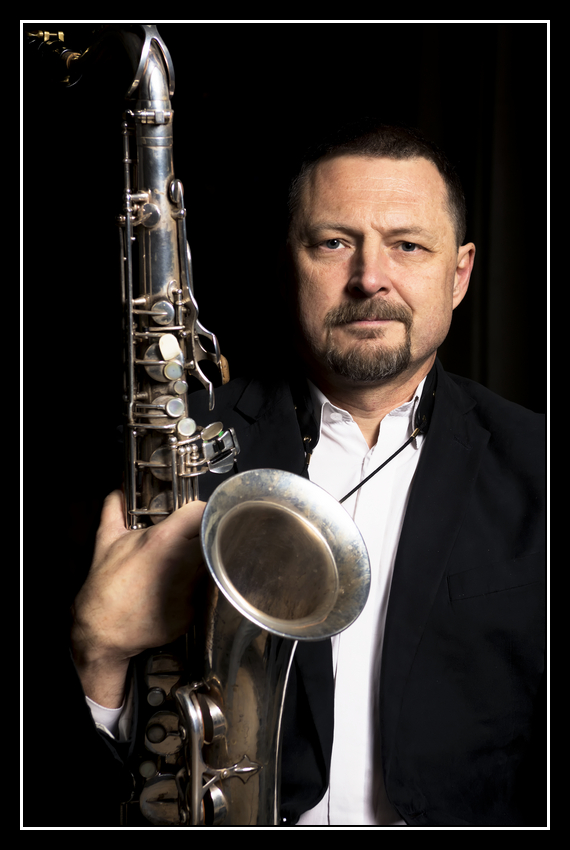 Maciej Sikała ur. w 1961 r . w Gdańsku. Muzyk jazzowy , saksofonista, kompozytor, wykładowca klasy saksofonu na kierunku jazzowym w Akademiach Muzycznych w Gdańsku i Bydgoszczy. Współpracował koncertując lub nagrywając z czołówką polsiej sceny jazzowej m in. z Janem Ptaszynem Wróblewskim, Henrykiem Miśkiewiczem, Tomaszem Szukalskim, Leszkiem Możdżerem, Piotrem Wojtasikem, Jarosławem Śmietaną, Leszkiem Kułakowskim, Wojciechem Karolakiem oraz z muzykami z zagranicy tj: Lester Bowie, David Liebman, Ronnie Burrage, Billy Harper, Wayne Dockerey, John Betsch, Kenny Wheeler, Eddie Henderson, Tim Haggans, David Kikoski.
Nagrał ponad 50 płyt w tym pięć autorskich, z których dwie były nominowane do nagrody "Fryderyki". Od kilku lat prowadzi zajęcia na warsztatach jazzowych w Pułtusku i Nysie. Koncertował w Niemczech, Rosji, Bułgarii, Czechach, Słowacji, Słowenii na Białorusi, Litwie, we Francji, Szwecji, Mołdawii, Rumunii, Kanadzie, Izraelu, Austrii, Ukrainie, Belgii, Indiach, Anglii, we Włoszech.
W ankiecie Jazz Forum ,,Jazz Top'' zajmował pierwsze miejsce w kategorii saksofonu tenorowego w latach 1995-2005 , 2010 i 2012-2016.
Bogusław Grabowski (born in 1955 in Sopot) is an organist, composer and teacher. Professor at the Academy of Music in Gdansk since 1985, where he teaches organ performance, improvisation and has written the curriculum for Church Music specialisation. He also lectures at other universities with a theological profile. Since 1985 he has been the principal organist at the cathedral Basilica of St Mary in Gdańsk. An animator of musical life in Gdańsk and Pomerania, he has organized more than 1000 concerts within international festivals and concert sesons. He gives concerts in Poland as well as Germany, England, France, Belgium, the Netherlands, Switzerland, Denmark, Sweden, Italy, the USA, Ukraine, Belarus, Latvia and Russia. He has recorded several albums of organ music (in Poland, Germany and the USA), as well as recordings of his own compositions with the participation of choirs and symphony orchestras and some with improvisations. He is a specialist in the design, construction and maintenance of organs. He has received a number of both state and church awards and honours for his work.
Maciej Sikała (born 1961 in Gdańsk) is a jazz tenor and soprano saxophonist, composer, and educator. As an educator, Maciej is currently the Lecturer in Jazz Saxophone at the Academy of Music in Gdańsk and the Academy of Music in Bydgoszcz. He co-operated, performed and recorded with many top Polish jazz musicians such as Jan Ptaszyn Wróblewski, Henryk Miśkiewicz, Tomasz Szukalski, Leszek Możdżer, Piotr Wojtasik, Jarosław Śmietana, Leszek Kułakowski, Wojciech Karolak and numerous foreign musicians including Lester Bowie, David Liebman, Ronnie Burrage, Billy Harper, Wayne Dockery, John Betsch, Kenny Wheeler, Eddie Henderson, Tim Haggans and David Kikoski.
He has recorded more than 50 CDs, five of which, are under his own name. Two of them were nominated to the "Fryderyk" award. For a couple of years he has been conducting classes at jazz workshops in Pułtusk and Nysa. He performed in Germany, Russia, Bulgaria, The Czech Republic, Slovakia, Slovenia, Belarus, Lithuania, England, France, Sweden, Moldova, Romania, Canada, Israel, Austria and Ukraine.
The first place winner in the tenor saxophone category of the Jazz Forum Magazine readers' poll "Jazz Top" in the years 1995-2005, 2010 and 2012-2016.