Description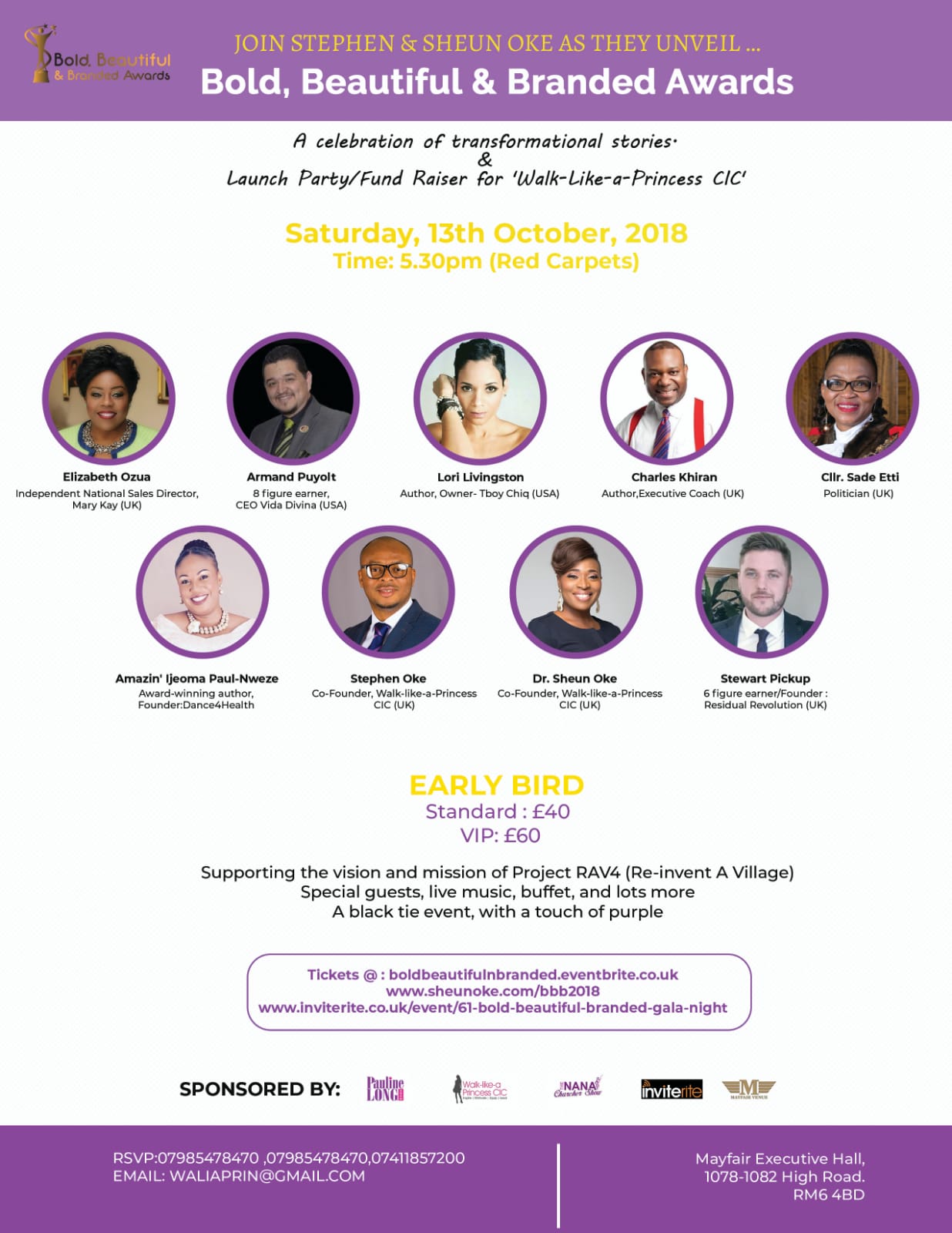 An evening of glam to celebrate the stories of personal achievements in physical, body and financial transformations.
Red carpets anchored by Chance Cessna (USA TV Host/ Miss Belair USA)
So dress to impress.
Lots of fun, comedy, music and the official launch of Walk-like-a-Princess CIC
International motivational speakers, fashion make-overs, etc.
Supporting the vision and mission of Project RAV4 (Re-invent A Village)
Special guests, live music, buffet, and lots more
A black tie event, with a touch of purple.

Note: Best dressed Award applies

Speakers
Chief Mrs Elizabeth Ozua (Mary Kay National Sales Director)
Lori Livingston (Author, Owner- Tboy Chiq)
Charles Khiran (Author,Executive Coach)
Armand Puyolt (8 figure earner, Entrepreneur)
Ijeoma 'Amazin' Paul Nweze (Founder:Dance 4 Health)
Stephen Oke (Co-Founder, Walk-like-a-Princess CIC)
Dr. Sheun Oke(Co-Founder, Walk-like-a-Princess CIC)
Stewart Pickup (6 Figure earner/Founder:Residual Revolution)
A not to be missed event
Full Glam night