Description
A memorable day awaits you at Fairfield Halls, south London's premier arts venue, as we re-create the magic of this blockbuster movie in a way you haven't experienced before. Watch as we bring the screening to life through live dance expertly choreographed.
Movie: LAGAAN: Once upon a time in India
Certification: PG
Subtitles: English subtitles
Screening room: PHOENIX CONCERT HALL
Venue opens: 4pm
Seated by: 6:45pm
Film commences: 7:00pm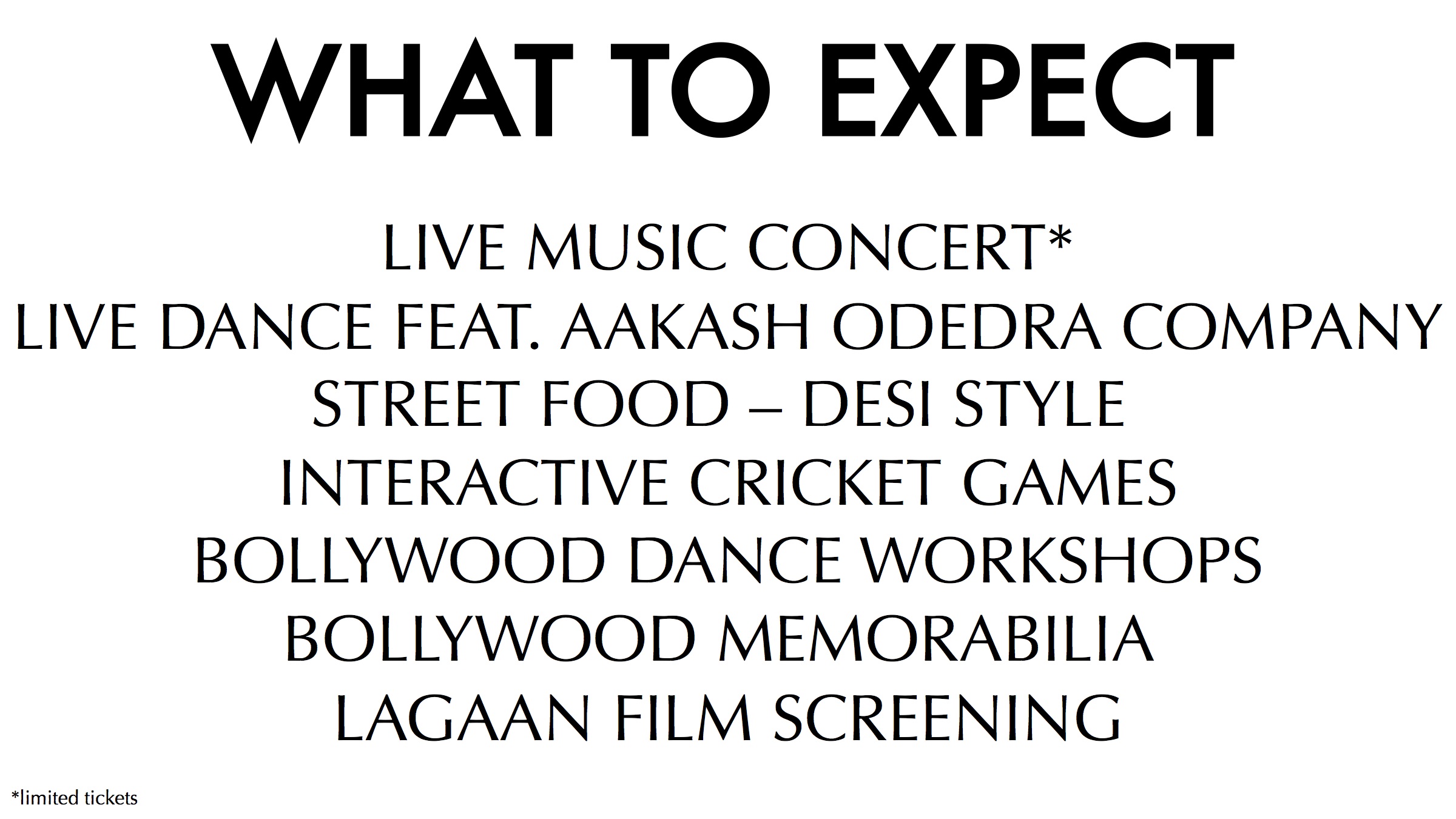 Your BOLLYWOOD FEVER ticket provides you access to our daytime Bollywood festival covering a host of activities including delicious street food - desi style, as well as Bollywood memorabilia, mehndi, children's entertainment, pop-up bars plus more.
In addition to the above we have a limited number of tickets available, where you will be able to enjoy a special LIVE CONCERT prior to the movie from Shama, Chirag Rao, Nimesh Sanghoi and The 515 Crew.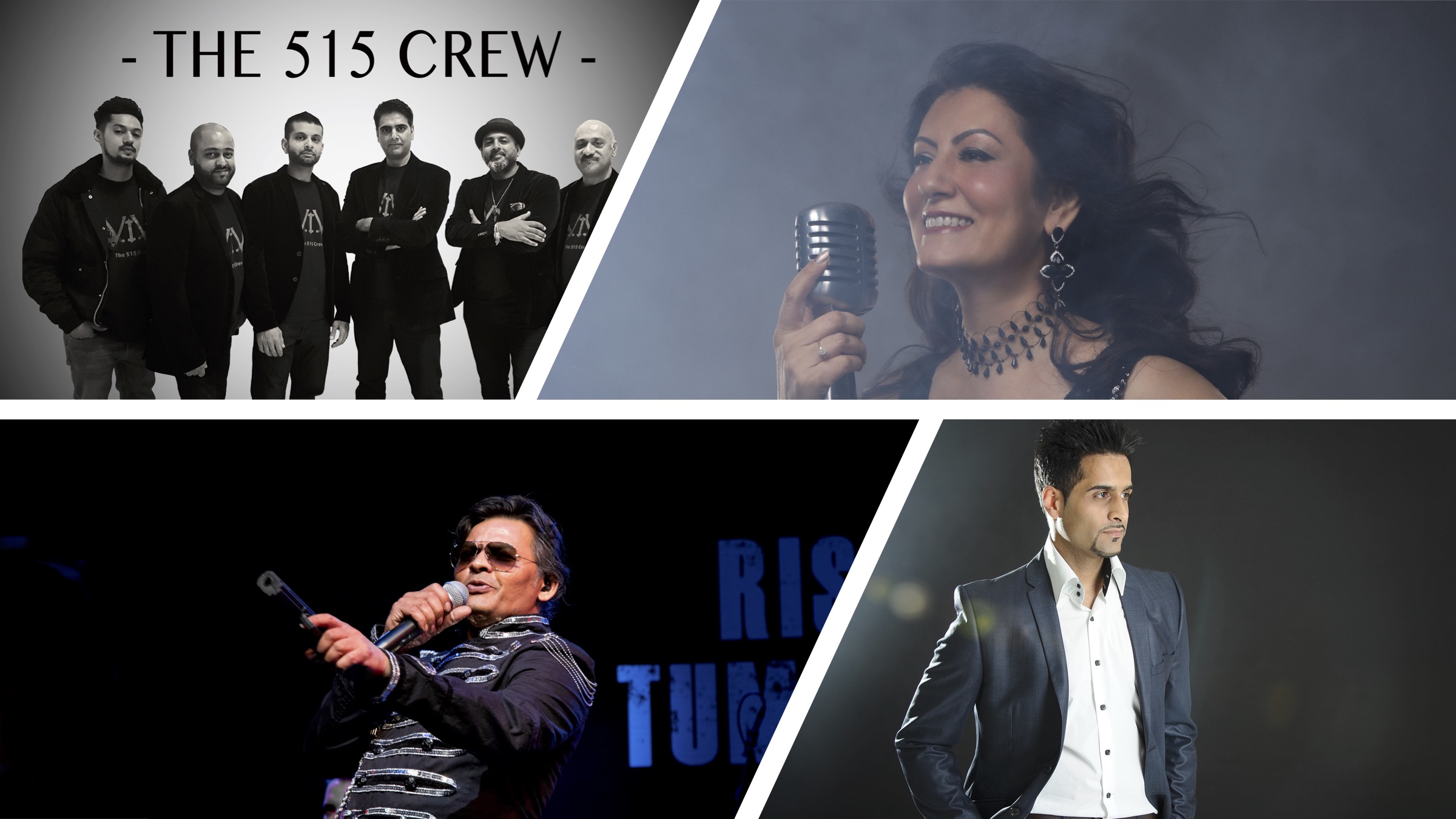 ***************
PRICE A: includes concert - Select this ticket for the FULL Bollywood Fever experience, which includes the LIVE CONCERT
All other tickets provide access to the immersive film screening of LAGAAN accompanied with live dance plus the festival area excluding the concert.
BEFORE MAKING YOUR PURCHASE PLEASE READ THE FOLLOWING:
1) The option to pick or choose a seat is currently only available on a desktop and cannot be done from a mobile device. If you register from a mobile device, you can purchase your seats with the "best available seat" for the price bracket you are purchasing for. If you wish to select your seats, you will have to make your purchase using a desktop / laptop.
2) If you use a wheelchair and have a registered carer, please select the 'Contact' icon at the bottom of this page so we can arrange for a complimentary carer pass for you.
3) To purchase a ticket from a Desktop / Laptop and select your seat please do the following:
(i) Select 'Tickets' to the right
(ii) On the next page you will see price options on the left side and the concert hall map on the right. Select the number of tickets you require using the drop down next to your ticket choice. (Pricing is according to the 'best seats in the house')
(iii) Once you have selected the number of tickets you require, you will see 'Get x tickets' in an orange box at the bottom. Click this box.
(iv) If you wish to change your seats then select 'Edit Tickets', where you can remove the pre-selected tickets that are shown on the right hand side and select your preferred seats according to your ticket choice using the venue map.
(v) Select 'Checkout' at the bottom of the screen. Complete the details then your tickets will be emailed to you.
***************
If you want an idea of what to expect, click here to view Bollywood Fever 2018 presents Sholay 3D:
www.bollywoodfever.co.uk/bfvideo
--------------------------
ABOUT BOLLYWOOD FEVER:
Fairfield Halls – will be the home for fans of Bollywood, immersing you in an experience capturing everything from the tear-jerking melodrama to the eye-catching dance sequences with the centrepiece movie for 2019 being the Indian epic LAGAAN! A must visit for all Bollywood and cricket Fans...
For FAQs, please visit: