Description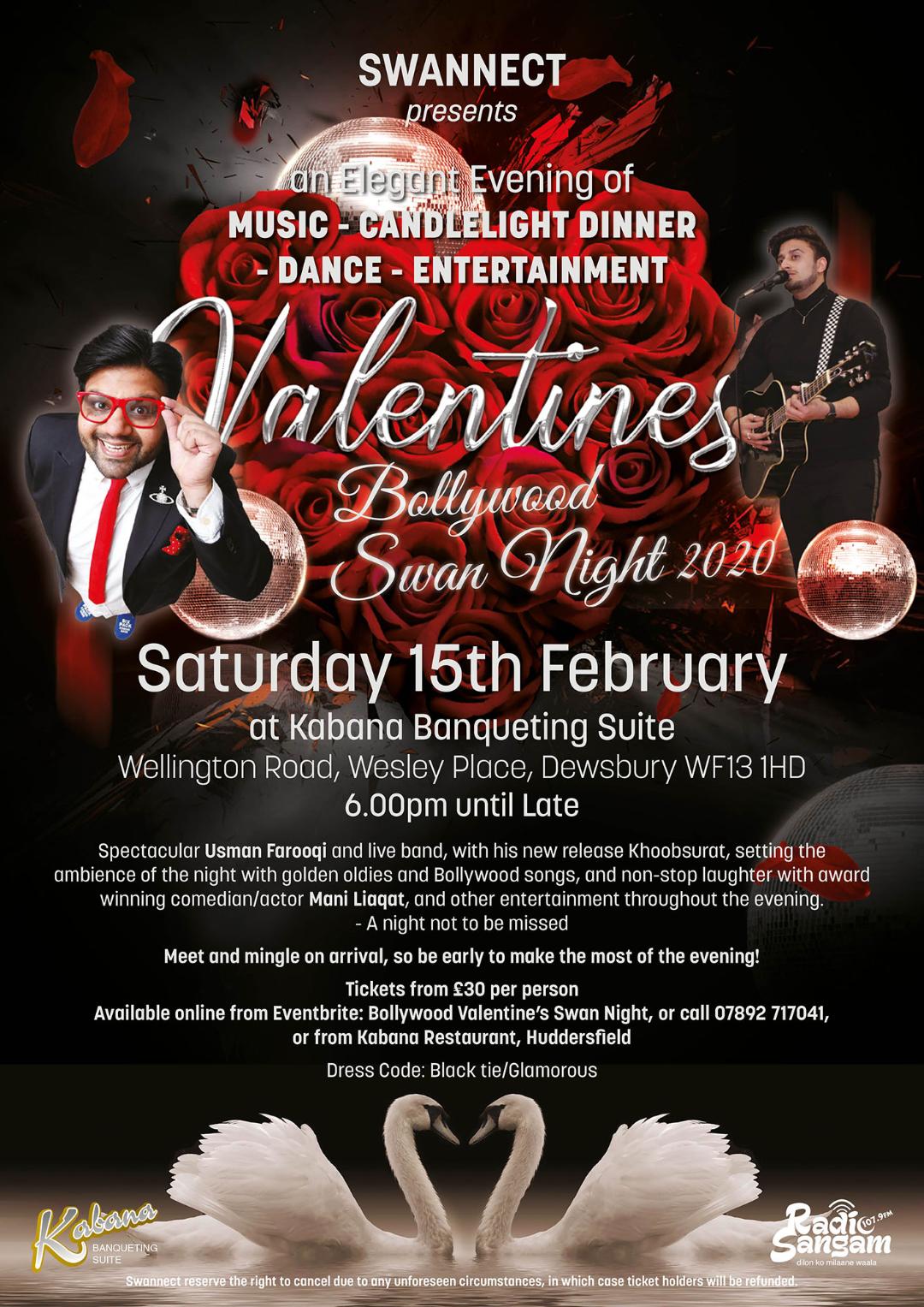 BOLLYWOOD ELEGANT FUN PACKED MAJESTIC NIGHT NOT TO BE MISSED! event of elegance, charm and love in the air. Whether you are celebrating with your partner, family or friends, an evening to laugh, mingle and just enjoy with entertainment, music, fun and laughter, leaving you with a lasting memory.
Included is a 3 course meal. 2020 is not only a new year, but a new decade, why not mark the occasion and leave a lasting memory with your loved one/s. We all lead a busy lifestyle and it is nice to have a relaxed evening out, and feel the buzz of love in the air. We are going to make it a night for you to remember! Network and enjoy a classy evening.
(revised ticket prices)
Standard £30
VIP £34.99
Further 20% off if you book a table of 10 (please call 07892 717041).
Event is suitable for Adults and children over 12
Tickets available at the door will be CASH ONLY.
Tickets also available from Kabana Restaurant/takeaway in Huddersfield or call 07892 717041.
Doors will open 6 pm come on time and network, you never know who you may meet, or just a great opportunity make new friends on the night.
IF YOU WOULD LIKE TO SPONSOR THIS EVENT, WOULD LIKE TO HOLD A STAND APPROPRIATE FOR THE EVENT OR PROMOTE, PLEASE CONTACT SELINA ON 07892 717041.