Description
Join us for Business Networking and gain new connections.
Working with The Bolton Whites Hotel – our venue sponsor, supporting Women in Business
Event Itinerary;
09.30am – Enjoy chatting over refreshments whilst making new friends
10.00am – Formal opening with group information from organiser and individual introductions
10.45am – 10 minute presentation to be conducted by Jane Caunce - Ellison Printing
10.55am – "Carry on Networking" Get to know the ladies over refreshments
11.30am – Time to say goodbye. Meeting closes, exchange business cards and badges are returned
Jane Caunce - Ellison Printing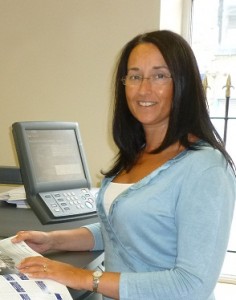 With clients ranging from small businesses to large corporates and public bodies they have structured their range of services and printing equipment to allow them to be highly adaptable whatever your requirements.
General Information
One minute introductions – These are conducted in a relaxed and comfortable way and ladies are encouraged to speak for one minute about what type of business they are looking for. We ask that ladies are quiet when this takes place, that they keep to a minute, concentrate on just one business and give testimonials when appropriate.
Visitors – All visitors are welcome and are asked to bring business cards. Visitor's are always introduced to a Visitor Host to ensure they are looked after and feel comfortable.
Leaflet Distribution – There is a designated members table for literature display and is for Network Members only.
Bookings – We ask that all attendees book prior to the event, so we can prepare for your arrival.
Pricing
Pink Link Bolton Members – FREE / Non Members – £10.00