Sales Have Ended
Ticket sales have ended
Please bring a cushion! Make a cuppa! If we get thwarted due to covid regs do something will happen anyway in our garden and the ticket will remain valid until we are able to do the full show/ plus if you want to donate direct to the wonderful refugee council look here https://act.refugeecouncil.org.uk/donation/donate-help-refugees-rebuild-their-lives and. Here is a link to their latest campaign to reunite families parted by circumstance https://www.refugeecouncil.org.uk/get-involved/campaign-for-us/without-my-mum-separated-child-refugees-in-the-uk/?preview=true
Event Information
Refund Policy
Contact the organiser to request a refund.
Eventbrite's fee is nonrefundable.
Sales Have Ended
Ticket sales have ended
Please bring a cushion! Make a cuppa! If we get thwarted due to covid regs do something will happen anyway in our garden and the ticket will remain valid until we are able to do the full show/ plus if you want to donate direct to the wonderful refugee council look here https://act.refugeecouncil.org.uk/donation/donate-help-refugees-rebuild-their-lives and. Here is a link to their latest campaign to reunite families parted by circumstance https://www.refugeecouncil.org.uk/get-involved/campaign-for-us/without-my-mum-separated-child-refugees-in-the-uk/?preview=true
bonesandtheaft! streamed concert on Saturday 14th November at 8 pm
About this Event
bonesandtheaft!
will be performing a live, streamed, online concert
with full costumes, sets and smoke and lights........
Some old songs, some new songs some Special Guests!!
Beamed Live direct from Brixton Hill Studios
On Saturday 14th November at 8 pm on the dot.....
Also, because we believe in a borderless planet,
we are donating all proceeds from ticket sales to
The Refugee Council (Uk)...More info about their work here: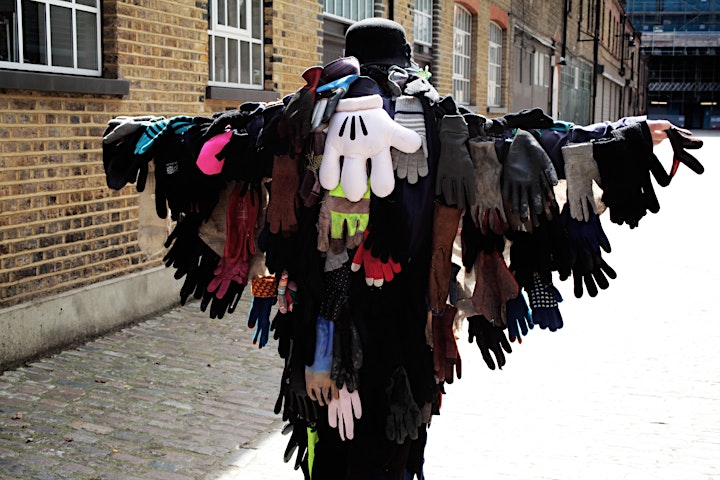 Bonesandtheaft!
A band like no other, sometimes described as Primal Rock Theatre, resplendent in homemade costumes, elaborate pop–up stage sets, stark state-of-the-nation storytelling and virtuoso musicianship, bonesandtheaft are: drummer Admiral Lord Biscuit, formerly with Ivich Lives, the Doctors of Love, Florence &The Machine, Rum Shebeen and many others. Half accomplished multi instrumentalist and half Mad Inventor, he is the current co-holder of the London South Bank Centre International Piano Scrapheap Challenge trophy. Guitarist Ian Mckean made his name in the eighties with Generation X offshoot and WEA signed Twenty Flight Rockers and later the Virgin signed Balaam and the Angel. Bones and the Aft are currently joined live by the award winning flautist and one man band Bird Radio. Occasional live vocals and guest performances are provided by the Kurdish Superstar Nawros Oramari and the band are often supplemented by the saxophone of Arthur Bently on loan from the band Teeth Machine. Finally, vocalist John Bently is the provider of words, costumes and hand painted sets. Best known for his internationally collected long running series of art in book form, The Liver and Lights Scriptorium, bonesandtheaft are these books brought to life, by a troupe of fearlessly entertaining, memorably passionate performers..
Want to know more about Bird Radio?: www.birdradio.co.uk
Want to know more about Bones & The Aft?: www.bonesandtheaft.blogspot.com
Want to see us perform together on last years tour?
https://www.youtube.com/watch?v=kaGnmdh366k
A film to promote our last album One Shoe Mickey, made by Chiara Ambrosio?: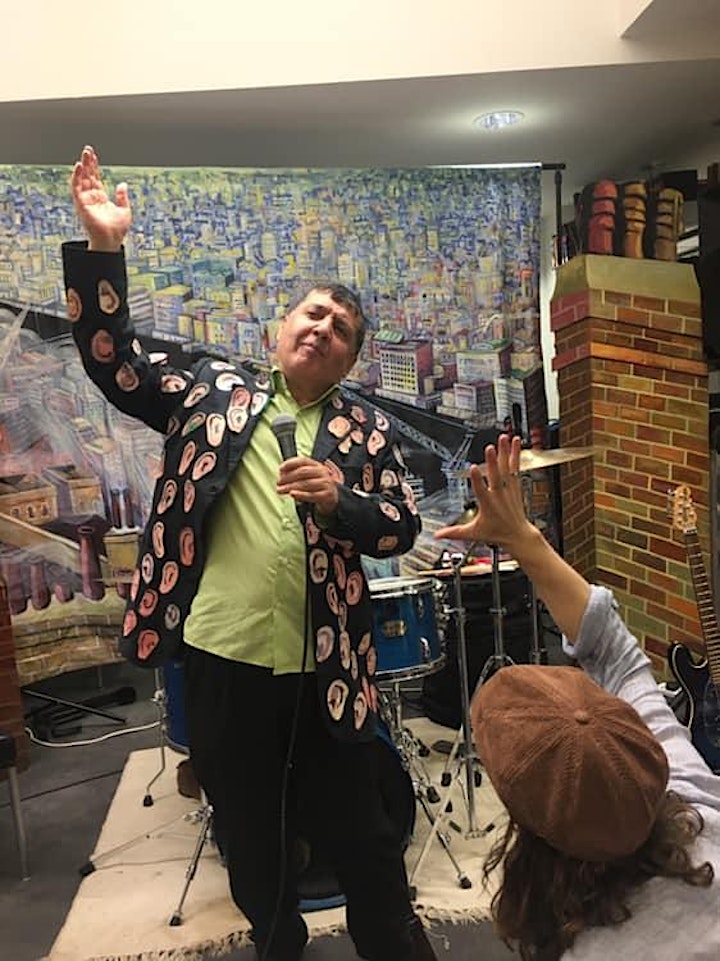 Mickey…A new album by bonesandtheaft!
Based on the illustrated lyrics recently published as Liver & Lights No 56. One Shoe Michael; A London Song Cycle, (isbn 978-0992746-2-2) is an album of thematically linked songs relating to the life and times of the mythical One Shoe Mickey, a former refugee now living in London.
Mickey has taken a bang or two in his hard life, and his brains are a bit scrambled, but not his heart. His heart has been made more human by his hardships and his odd pronouncements seem, despite their mixedupness, to make more sense than any politician.
Mickey sets out every day from his cardboard home in search of the One True Glove, reputed to be lost somewhere in the ancient and mythical city of London.These ten songs tell of his daily trudges searching, always searching, for his lost family, among the fallen gloves and trodden snails of London.
These songs also commemorate some of the people he meets along the way; their infinite capacity for kindness, and selflessness despite their daily struggle.
you can listen to (or buy!) the album and book here: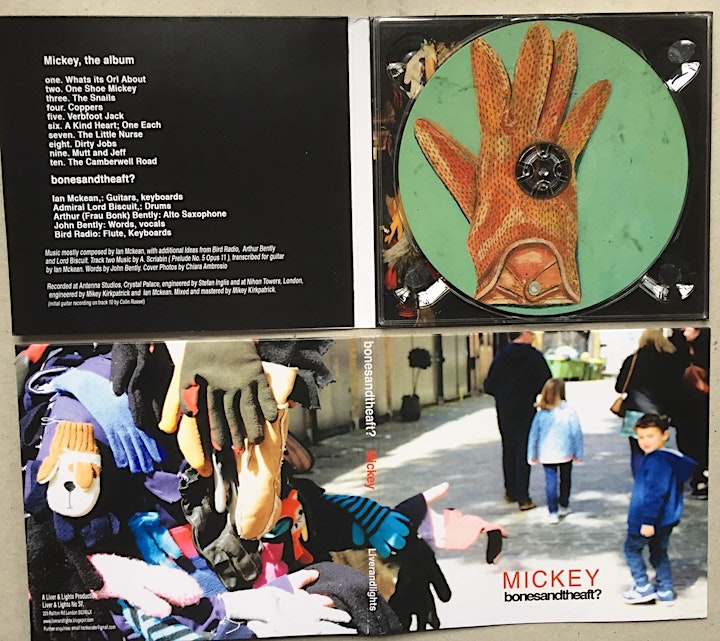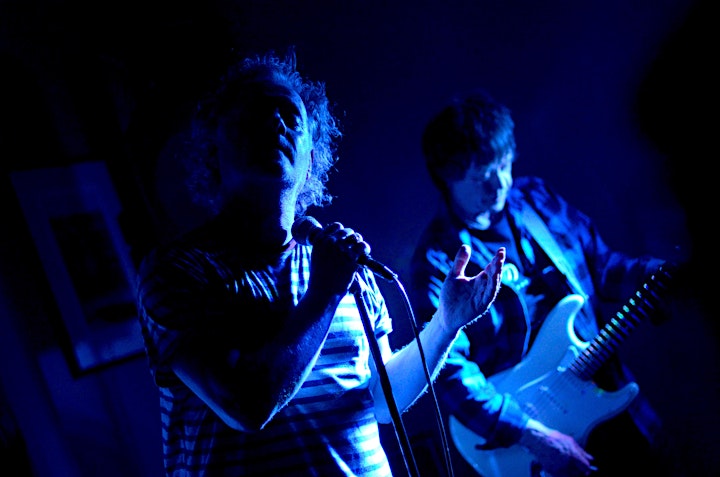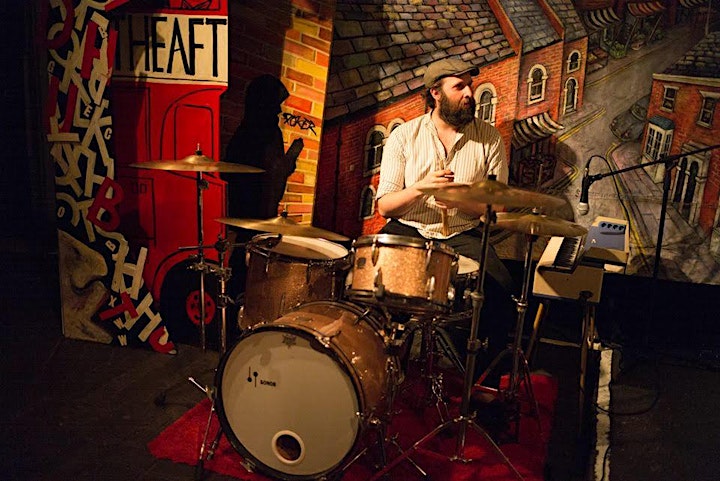 Date and Time
Location
Refund Policy
Contact the organiser to request a refund.
Eventbrite's fee is nonrefundable.