Description
Need extra cash for your business? Almost all businesses are eligible for Grant Funding of some kind, yet most entrepreneurs view them as an unattainable source of funding due to lack of knowledge & information available.
This event is designed for you find out about available UK and EU grants and understand the requirements to help your application stand out from others.
You will learn:
• Grant funding opportunities from £25k to£5M
• What grant funders need to see in an application
• Legal aspects crucial for grant funding

• Eligible sectors and projects for your grant funding

• How to implement grants into your funding strategy
• Innovate UK grants from a director of the program
• How to protect your IP in order to receive funding
Companies you'll meet:
Granted Consultancy specialises in identifying and securing grant funding for innovative, ambitious entrepreneurs. They have expertise in securing funding for Business Growth, Innovation, Training, Infrastructure, EU and Large Projects. Their sectorial experience spans across Technology, Digital, Manufacturing, Advanced Engineering, Education, Construction, Knowledge Transfer and Energy.
Stephens Scown LLP is an award-winning legal firm with offices in Exeter, Truro and St Austell. Passionate about the South West, they specialise in the key sectors that impact the region such as rural, food and drink, tourism, mining and renewable energy. Its services include IP, employment, property, corporate, commercial, private client, family law and dispute resolution.

Innovate UK works with people, companies and partner organisations to find and drive the science and technology innovations that will grow the UK economy - delivering productivity, new jobs and exports keeping the UK globally competitive in the race for future prosperity by identifying and investing in sectors that have the greatest potential for innovation to speed up economic growth.
Speakers:
Alex Chalkley | Director at GRANTED CONSULTANCY LTD.
Alex is the director responsible for project modelling and funding services, including grant and bid writing for significant UK and EU bids over £250,000+. His specialisms are in business growth, energy and innovation projects. Alex has worked with a range of start-up, SME and large companies assisting them in securing grant funding for projects in excess of £40m in value.
Tom Kennard | Director at GRANTED CONSULTANCY LTD.
Tom is an enthusiastic business sustainability and finance practitioner with a successful track-record and a Grant Funding Expert responsible for securing over £25m of funding for private and public sector bodies from business growth, R&D and EU funding streams and the co- author of "The Grant Report".
Ben Travers | Head of IP IT & Partner at STEPHENS SCOWN LLP
Ben heads up the firm's IP and IT team advising clients across the globe on a range of contentious and non-contentious matters, including IP protection and exploitation and the negotiation of complex IT contracts. Ben also advises on reputation management, data protection issues and cyber security matters.

Tom Moore | IP and IT Specialist at STEPHENS SCOWN LLP
Tom is a solicitor in the IP and IT team at Stephens Scown. He is also on the board of directors of Food and Drink Devon, a not-for-profit organisation set up to help quality food and drink producers based in Devon. He has over five years experience advising clients on IP and IT issues, and works with start-ups to multi-national businesses.
Michael Priestnall | Innovation Lead at INNOVATE UK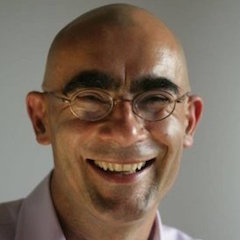 Michael joined Innovate UK as the Innovation lead of Energy Catalyst in 2014. Before joining Innovate UK, Michael successfully cofounded three UK energy companies in fuel cells, photovoltaics and CO2 sequestration.
Event Agenda:
• 6.00-6.30pm Arrival and Registration
• 6.30-6.40pm Welcome from BFS & Sponsors
• 6.40-7.50pm Presentations

• 7.50-8.10pm Panel Q&A
• 8.10-9.00pm Networking with Drinks
EVENT SPONSORED BY:
Organiser:
Arina Osiannaya - The Business Funding Show: The only place where you can meet top-finance providers on a regular basis
Host:
WeWork is a platform for creators. We provide you with everything you need to create your life's work. We're growing our community in London with new spaces opening up throughout the city, get in touch to learn more: https://www.wework.com/locations/london/soho-london
***WeWork security request***
WeWork has requested that all attendees provide us with:
- Full name
- Email, and
- Company name
Note: You may not be allowed into the building if you do not provide the above RSVP
We appreciate your cooperation in updating your RSVP to be an accurate representation of whether you will attend.
TICKETS TO THIS EVENT ARE NON-REFUNDABLE.