Description
Need extra cash for your business? Almost all businesses are eligible for Grant Funding of some kind, yet most entrepreneurs view them as an unattainable source of funding due to lack of knowledge & information available.
This event is designed for you find out about available UK and EU grants and understand the requirements to help your application stand out from others.
You will learn:
• Grant funding opportunities from £25k to£5M
• What grant funders need to see in an application
• Legal aspects crucial for grant funding

• Eligible sectors and projects for your grant funding

• How to implement grants into your funding strategy
• Innovate UK grants from a director of the program
• How to protect your IP in order to receive funding
Companies you will meet:
Granted Consultancy specialises in identifying and securing grant funding for innovative, ambitious entrepreneurs. They have expertise in securing funding for Business Growth, Innovation, Training, Infrastructure, EU and Large Projects. Their sectorial experience spans across Technology, Digital, Manufacturing, Advanced Engineering, Education, Construction, Knowledge Transfer and Energy.
Sponsorship Opportunities Available Here: https://bit.ly/2IpD1cn
Speakers:
Alex Chalkley | Director at GRANTED CONSULTANCY LTD.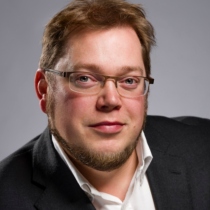 Alex is the director responsible for project modelling and funding services, including grant and bid writing for significant UK and EU bids over £250,000+. His specialisms are in business growth, energy and innovation projects. Alex has worked with a range of start-up, SME and large companies assisting them in securing grant funding for projects in excess of £40m in value.
Tom Kennard | Director at GRANTED CONSULTANCY LTD.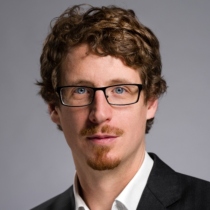 Tom is an enthusiastic business sustainability and finance practitioner with a successful track-record and a Grant Funding Expert responsible for securing over £25m of funding for private and public sector bodies from business growth, R&D and EU funding streams and the co- author of "The Grant Report".
Guest speaker: Dominic Icely | Director (Partner) & Patent Attorney at The IP Asset Partnership Ltd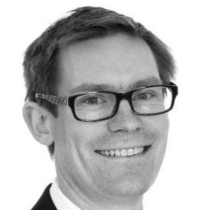 Working in Intellectual Property (IP) in the Life Sciences sector, Dominic specialises in biotech patent portfolio management. The majority of his work is in advising clients on how best to manage their IP around the world, especially in Europe (including opposition work) and the US. This includes providing advice on how to capture, protect and defend a client's IP, as well as how to navigate third party IP - all of which are designed to feed into their business strategy.
Event Agenda:
• 6.00-6.20pm Arrival and Registration
• 6.20-6.30pm Welcome from BFS & Sponsors
• 6.30-7.40pm Presentations

• 7.40-8:00pm Panel Q&A
• 8.00-8.30pm Networking with Drinks
EVENT SPONSORED BY:
Organiser:

Business Funding Show, originally the first ever funding exhibition for the UK & EU, is now a series of events bringing together high potential SMEs and leading financial institutions to ensure UK's business growth.
Host:
WeWork is a platform for creators. We provide you with everything you need to create your life's work. We're growing our community in London with new spaces opening up throughout the city, get in touch to learn more: https://www.wework.com/locations/london/soho-london
***WeWork security request***
WeWork has requested that all attendees provide us with:
- Full name
- Email, and
- Company name
Note: You may not be allowed into the building if you do not provide the above RSVP
We appreciate your cooperation in updating your RSVP to be an accurate representation of whether you will attend.
Sponsorship Opportunities Available Here: https://bit.ly/2IpD1cn
TICKETS TO THIS EVENT ARE NON-REFUNDABLE.