Description


Come join Boogie Shoes on our Legendary Hen nights Party A women-led Walking silent Disco Hen Do special in the streets of London.



The best silent disco tour in London with loads of fun and spontaneous commentary great tunes and a beautiful setting, and lots of giggles as the Boogie Shoes Silent Disco Crew lead you in a tour of the West End weaving dancealong, singalong, flash mobs sing your hearts out girls on your magical HEN DO PARTY around London's West End.
Please contact us for Private Tours
Everyone attending a Silent Disco Walking Tour do so at their own risk and waive any liability claims against Boogie Shoes Silent Disco Tours when they agree to join a tour. This also includes damage to personal property and personal injury.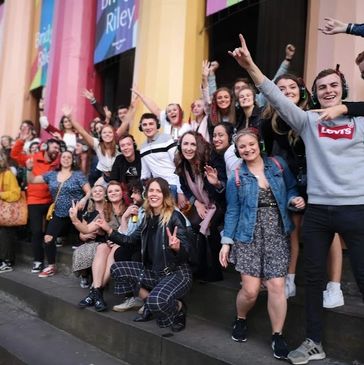 This was the best silent disco ever! We organized it for a hen party — so good. The organizers were MEGA FUN and super engaging. They hyped us up and made it so special. The route was so fun, right through Covent Garden and central London. Great tunes, great vibes, 10/10
(Contact us for your private Hen Tour on info@boogieshoessilentdisco.com if you require different dates and times we are flexible)
(over 16s only), Headphones Provided)
Please note your tour may have other guests who have also booked