Description
On 28th November at 6.30pm, join Helen Bates and Ellen Li at Heffers to celebrate the launch of their new book on autism, A Girl Like Tilly.
This poignant story maps the entire childhood of a bright young girl with autism: growing up undiagnosed, she finds life increasingly difficult and confusing. Unable to communicate her thoughts and feelings, she retreats further into her own world while her family grows evermore perplexed and concerned. When a psychologist finally explains what makes her special, they can stop focusing on the problems and start to navigate a new way forward for Tilly.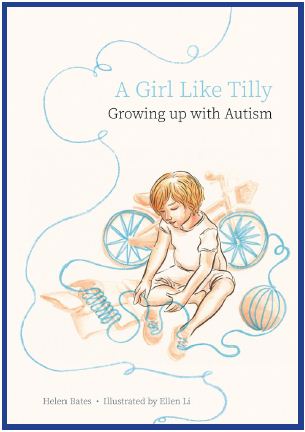 Helen Bates is a retired social worker and family therapist. She now works as a CAMH Learning and Development Consultant providing mental health training to staff in schools and colleges. Her daughter Rachel was diagnosed with autism as an adult.

Ellen Li is a London based illustrator. She aims to approach familiar subjects from new perspectives in her work. Ellen studied at London College of Communication.
This event is free to attend but booking is essential; please RSVP through this page to secure your place.
A Girl Like Tilly will be available to purchase at the launch.