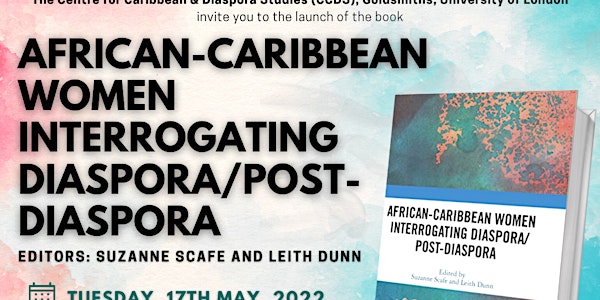 Book Launch "AFRICAN-CARIBBEAN WOMEN INTERROGATING DIASPORA/POST-DIASPORA"
Book Launch, May 17, 2022 7pm GMT/ 1pm EST.
About this event
The chapters focus on issues of women's agency and on the potential for transformation produced by the experience of migration and the networks and communities fashioned by African-Caribbean women in diasporic spaces. They cover a range of disciplines including the study of visual art, auto-ethnographic analysis, in addition to socio-cultural and literary analyses. The work included in this anthology inserts, as central to its focus, considerations of gender and specifically the experiences of women in processes of migration, community formation and resistance.