Description
Remembering and Forgetting - the Bosnian War through the literary lens
by Alen Mešković and Faruk Šehić
Date: Friday 7 June 2019
Time: 6.30pm
Venue: 10 Maple Street, London, W1T 5HA
FREE ADMISSION but registration required!
Please note that this event is highly popular so seating cannot be guaranteed even if you register, only entry.
Under Pressure is a novel in fragments - brutal and heart-wrenching stories from the frontline by Bosnian writer Faruk Šehić. This book secured his reputation as one of the greatest writers to emerge from the region in the post-war period. A war veteran and a poet, Šehić combines beauty and horror to seduce and surprise the reader. The book was the winner of the Zoro Verlag Prize, 2004, and it's publication has been funded by a super-successful Kickstarter campaign in October 2018.
Faruk Šehić was born in 1970 in Bihać, in the Socialist Federal Republic of Yugoslavia. Until the outbreak of war in 1992, he studied veterinary medicine in Zagreb. However, the then 22-year-old voluntarily joined the army of Bosnia and Herzegovina, in which he led a unit of 130 men. After the war, he studied literature and has gone on to create his own literary works. Literary critics have hailed Šehić as the leader of the 'mangled generation' of writers born in 1970s Yugoslavia, and his books have achieved cult status with readers across the whole region. His collection of short stories ' Under Pressure' (Pod pritiskom, 2004) was awarded the Zoro Verlag Prize. His debut novel 'Quiet Flows the Una' (Knjiga o Uni, 2011) received the Meša Selimović prize for the best novel published in Serbia, Bosnia and Herzegovina, Montenegro and Croatia in 2011 and the EU Prize for Literature in 2013. His most recent book is a collection of poetry entitled 'My Rivers' (Moje rijeke, Buybook, 2014). Šehić lives in Sarajevo and works as a columnist and journalist.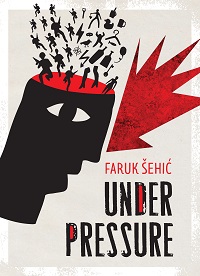 Ukulele Jam is a story about Miki, a Bosnian teenager, and his family are escaping the Balkan war. They live in a Croatian refugee camp, a former holiday resort on the Adriatic, but it's difficult to adjust to their new circumstances. With the war rumbling in the background and his brother missing in a Serbian prison camp, Miki and his new friends pick up girls, listen to music and have campfire parties on the beach. Then war breaks out between Croats and Bosnians and friends threaten to become enemies. Miki wants to emigrate to Sweden, but his parents can't face leaving behind their old life in Bosnia. Based on his own experiences, Alen Meskovic has written a novel by turns humorous and tragic. It is lively, poetic, raw, affecting and very funny, all the while depicting a European tragedy whose consequences still resonate today.
Alen Mešković was born in Bosnia in 1977 and has lived in Denmark since 1994. His debut publication was the critically acclaimed poetry collection Første gang tilbage (First Time Back) in 2009. His first novel, Ukulele Jam (2011) was nominated for the literary award Weekendavisens Litteraturpris. It has been published in nine countries, including Germany, where it is also a long-running theatre production. In 2012, Alen Mešković was awarded a three-year working grant by the Danish Arts Foundation for the novel. Published in 2016, One-Man Tent, a stand-alone sequel of Ukulele Jam, is being translated into five languages.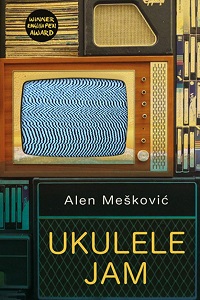 This event is a part of Meet the Author(s) Series organized by Yunus Emre Institute in London.
Organiser of Book Launch and Talk: Faruk Šehić and Alen Mešković
Yunus Emre Institute (Turkish: Yunus Emre Enstitüsü ) was established as a foundation in 2007 with a specific aim to promote the history, culture and language of Turkey.  It was named after the famous 13th century Poet Yunus Emre. This bridge-building mission has resulted in 60 branches of the institute opening around the world, including in London in November 2010. The institute plays an important role in education and culture: it is one of the primary places in Britain to learn Turkish. Located in Maple Street, Fitzrovia, it houses an extensive library that is open to students and academics; and it regularly holds an array of classes and events to teach and promote traditional and contemporary Turkish art and Turkish culture. In doing so, the Yunus Emre Enstitüsü seeks to increase the cultural exchange and improve the friendship between Turkey and the United Kingdom.