Event Information
Refund policy
Contact the organiser to request a refund.
Eventbrite's fee is nonrefundable.
Hairvolution Book Launch and discussion about the politics and history of Black hair
About this event
To celebrate Afro Hair we are launching the inspiring new book Hairvolution by Saskia Calliste and Zainab Raghdo.
Talk by the Authors + Panel discussion
Panel includes:
Founder of BLANC •NOIR Anita Asante
Natural hair pioneer Anastasia Chikezie
Writer and activist Stella Dadzie
Student Activist, Anita Okunde
Activist, writer, poet and publisher Kadija George Sesay
Actress Carryl Thomas best-known from the tv series Emmerdale
About the book:
Do you love your natural hair?
In this new book some of the world's most inspiring black women tell us about their attitudes to, and struggles with, their crowning glory. Kinky, wavy, straight or curly, this book will help you celebrate your natural beauty, however you choose to style your hair.
With an overview of the politics and history of black hair, the book explores how black hairstyles have played a part in the fight for social justice and the promotion of black culture while inspiring us to challenge outdated notions of beauty, gender and sexuality for young women and girls everywhere.
The power is in our hair. And we've come to tell the world what ours can do!
Contains over 30 exclusive interviews with Black women from 18 to 80+ speaking candidly about their hair journeys.
If you can't make the event, you can purchase a copy here:
https://www.aurorametro.com/product/hairvolution-book/
About the authors and panellists:
Saskia Calliste
Saskia is assistant editor for Voice Mag UK where she writes about societal issues and reviews fringe theatre, including Edinburgh Fringe in 2019. She freelanced for The Bookseller and has had her work published in the 30th-anniversary edition of The Women Writers' Handbook (Aurora Metro). She is the author of the blog sincerelysaskia.com, has an MA in Publishing and a BA in Creative Writing & Journalism.
Zainab Raghdo
Zainab is a writing assistant and content creator at ContentBud, and the author of the blog thecoffeebrk.com. She has an MA in Publishing and a BA in English Literature and Classical Civilisation and has freelanced for many years, recently being published in a the new arts journal, The Bower Monologues, and the online African Woman magazine AMAKA.com.
Stella Dadzie
Stella Dadzie is a writer and historian best known for her co-authorship of The Heart of the Race: Black Women's Lives in Britain which won the 1985 Martin Luther King Award for Literature. She is a founder member of OWAAD (Organisation of Women of African and Asian Descent), and was recently described as one of the "grandmothers" of Black Feminism in the UK. Her career as a teacher, writer, artist and education activist spans over 40 years. She is well known within the UK for her contribution to tackling youth racism and working with racist perpetrators, and is a key contributor to the development of anti-racist strategies with schools, colleges and youth services. She has run workshops, spoken at many international conferences and was a guest Lecturer at Havard University in 2018. She appeared in And Still I Rise, a documentary exploring the social and historical origins of stereotypes of African women, and was a guest of Germaine Greer on her BBC2 discussion programme, The Last Word.
Anita Asante
Anita is the founder of BLANC •NOIR an independent strategic global brand relationship building consultancy specialising in beauty, fashion, lifestyle and music. She loves people and her purpose in life is to uplift ethnic minorities and push them to the forefront of everything she does. "I'm all about pushing forward Black voices and inspiring highly successful brand partnerships specifically for the BIPOC community that makes a positive difference".
Anita has worked with clients such as Adidas, Target, Ben & Jerry's, YouTube, Naatal Magazine (an African global media brand) and the world renowned music festival AFROPUNK (which attracts 130,000+ creators annually who express their alternative narratives on identity through music, style, arts and culture) for years now with the main goal to push the culture forwards in all ways, always. Anita is also a natural hair enthusiast and born out of her personal journey is currently using her knowledge of her own hair needs to fill in the gap of the UK hair industry market with a scalp and hair care essentials product brand set to launch in Q4, 2021.
Anastasia Chikezie
Anastasia Chikezie is the founder of the multi-award-winning hair salon, Purely Natural, one of the first natural hair salons to open in the UK in 1990. Purely Natural is attended by a host of celebrity clients such as Eryca Badu, Solange Knowles, Lena Waithe, Gina Yashere to name but a few. She has created her own hair care brand, Purely Natural By Anastasia, made using organic, ethical and sustainable-sourced ingredients.
Anastasia was a regular face at Afro Hair and Beauty Show, Europe's biggest lifestyle show, were she held seminars and lectures. At trade fairs in Nigeria, she used her trichological training to diagnose and treat hair and scalp disorders, and sometimes the queue was so long she would work well into the night diagnosing and educating her clients.
Anastasia has won many awards including: Sensational Award For Best Braid 2006 & 2008, Black Woman in Business Award 2007, Sleek Hair Awards Braid Stylist 2009, Sensational Award For Best Natural Hair 2012, BE Mogul Award 2016, World Afro Day Awards, Afro Pioneer 2018, Curly Treats Festival, Excellence Stylist award 2018.
Anita Okunde
Anita Okunde was born in Rochdale and is studying for her A Levels. She is a public speaker and activist for climate change. She hopes to go into politics and is a former member of the Youth Parliament, Greater Manchester's Youth Combined Authority and is involved in student leadership. By the age of 16, she had been to Downing Street twice, championing change on youth violence, particularly knife crime.
Anita has an enthusiastic approach, giving talks and appearing as a guest on panels, such as taking part recently in a discussion about animal welfare at the book launch for 'Humane' by Polly Creed. She is the founder and president of Girl Up Manchester, and is an ambassador for Upendo Charity Organization.
Kadija George Sesay
Kadija George Sesay Hon. FRSL, FRSA is a Sierra Leonean British literary activist, short story writer and poet, and the publisher and managing editor of the magazine SABLE LitMag. Her work has earned her many awards and nominations, including the Cosmopolitan Woman of Achievement in 1994, Candace Woman of Achievement in 1996, The Voice Community Award in Literature in 1999 and the Millennium Woman of the Year in 2000.
She graduated with a degree in West African Studies from Birmingham University, then worked as a Black literature development co-ordinator for Centreprise in the 90s, where she launched and ran the newspaper Calabash. In 2001-2015 she founded and published Sable LitMag. Sesay has also edited or co-edited several books, including Burning Words, Flaming Images: Poems and Short Stories by Writers of African Descent (1996), IC3: The Penguin Book of New Black Writing in Britain (with Courttia Newland, 2000), Dance the Guns to Silence: 100 Poems for Ken Saro-Wiwa (Flipped Eye Publishing, 2005), and (as Kadija George) Six Plays by Black and Asian Women Writers (Aurora Metro Books, 1993), Write Black, Write British: From Post Colonial to Black British Literature (Hansib Publications, 2005). She is the co-author of This is the Canon: Decolonise Your Bookshelf in 50 Books,  Quercus Publishing, 2021).
In 2007 she created the first SABLE Literary Festival in The Gambia, where she now programmes the Mboka literary festival and bookfair, which she co- founded in 2016. She is Publications Manager of Peepal Tree Press's writer development programme, Inscribe, alongside fellow poet Dorothea Smartt.
Sesay's first full collection of poems, entitled Irki, was published in 2013. Her poetry, short stories and essays have appeared in a range of publications, including the 2019 anthology New Daughters of Africa, edited by Margaret Busby.
Sesay is a doctoral researcher in Black British Publishing and Pan-Africanism. She was appointed Member of the Order of the British Empire (MBE) in the 2020 Birthday Honours for services to Publishing and awarded an Honorary Fellowship of the Royal Society of Literature in 2021 for services for Literature.
Carryl Thomas
Carryl is an English actress who grew up in South London and studied Musical Theatre at Mountview Academy of Theatre Arts.
Carryl has just completed filming for the new series of Silent Witness for BBC and is currently playing Cara Robinson in ITV's Emmerdale. She began her career in West End musicals performing in award-winning shows such as My Fair Lady and Our House and created the role of Keisha in the world premiere of Flashdance, directed by Tony award-winning director Kenny Leon and choreographed by Arlene Phillips.
Channel 5's soap, Family Affairs, provided her with the opportunity to take on the role of troubled teen, Kelly Boulter, for which she received British Soap And Screen Nation Award nominations. Carryl subsequently joined the cast of The Sarah Jane Adventures for Doctor Who Productions, and made a guest appearances in Holby City. Other work includes filming a new Crime Series from the producers of CSI and Law and Order starring Jean Reno in Paris, commercials, Royal Variety performances and voice-overs. 
As a busy mother of four boys, Carryl combines working as an actress, with teaching Dance, Speech and Drama, and runs her own part-time school and agency for children.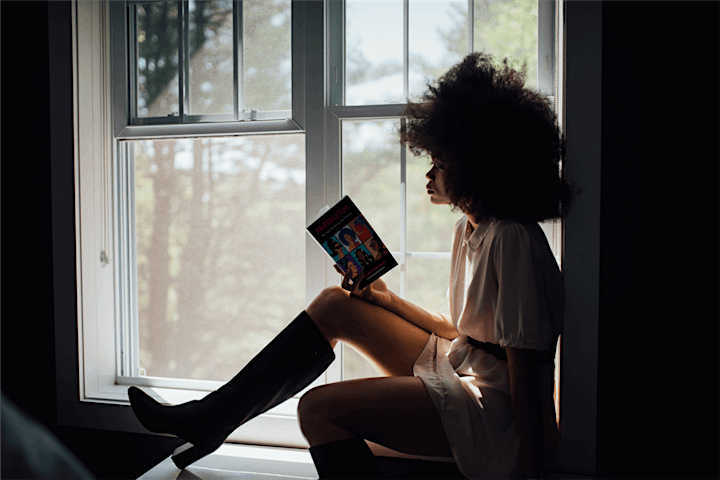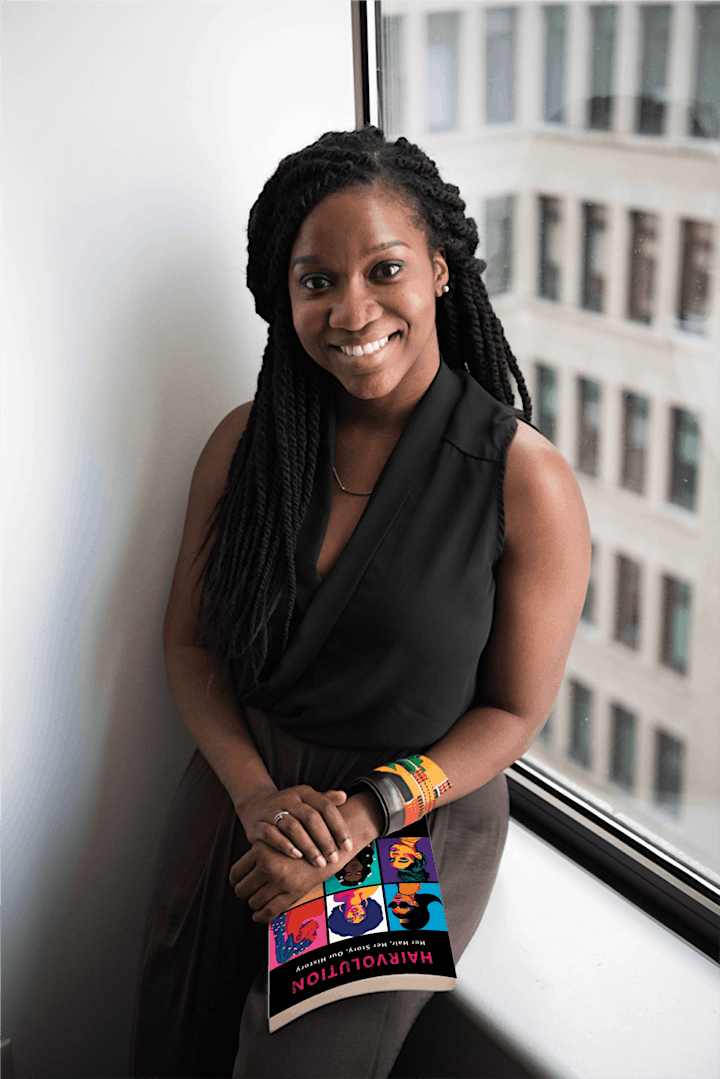 Date and time
Location
Refund policy
Contact the organiser to request a refund.
Eventbrite's fee is nonrefundable.
Organiser of Book Launch and talk for 'Hairvolution'
Aurora Metro Arts and Media is a charity which champions equality and diversity through arts and education projects .
Linked to the award-winning indie publishing house Aurora Metro Books which has published over 300 authors and prides itself on its diverse and international publishing program.
Find out more at Charity - www.aurorametro.org;
Publishers - www.aurorametro.com